Amalfi, Italy
November 22nd, 2002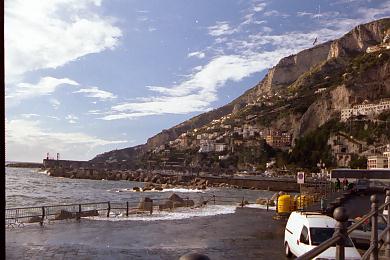 Friday morning, we boarded the bus that goes to Positano, Amalfi, and back. This is one of the best bus rides I've ever been on! It only costs about $5 for a one-way trip to Amalfi and the views are absolutely beautiful. The bus drives along the cliffs, which drop off to bright blue waters and houses nestled in between. On the bus, we met an Australian woman who was travelling with her son around Europe. I totally enjoyed talking to her and comparing notes on places to see. As we pulled into Amalfi it started to rain, but this wasn't a problem because we just went to the café with our new friend for a snack. By the time we were finished snacking, the rain had stopped and beautiful sunny skies emerged!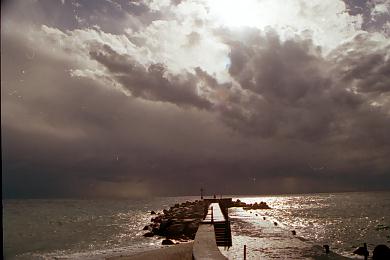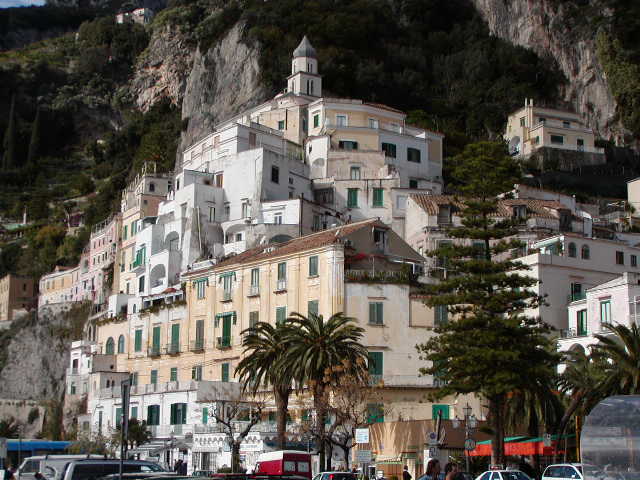 Pictures as we walked along the road between the town and the water...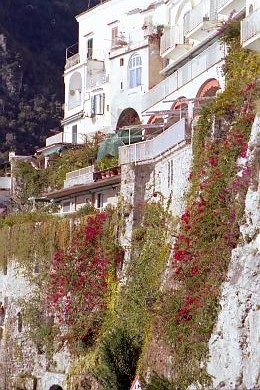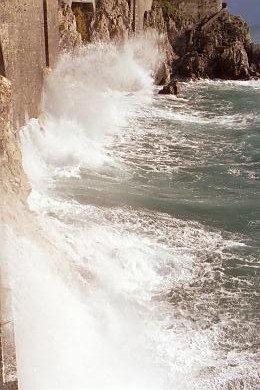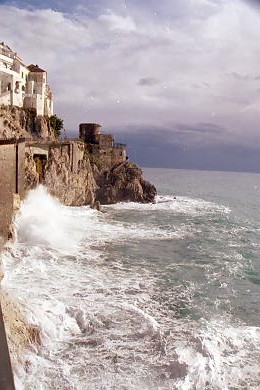 Amalfi seems to be another big shopping town, but with beautiful surroundings and extremely laid back. While we were there we had lunch at a little pizza place. The lady that I had met earlier was telling me about a little rice ball I should try, so Dave and I picked some out. We weren't quite sure what we were getting, but took two of each (3 kinds) to try. Turns out one was potato with a cheese type stuff in the middle, second was pasta with chicken in a cream, and the third was rice with peas and ground meat in the middle. All are covered in a crispy breading and baked. They were absolutely delicious! Then for desert I had to go into a chocolate shop and try some of the Italian chocolates. No complaints there either!
Amalfi has one old church at the top of these long stairs. The outside was really pretty, but we couldn't go inside because it was closed for the day.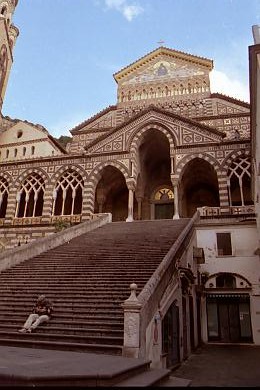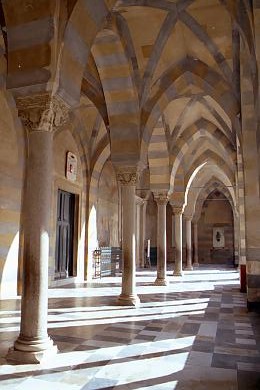 The

End
Back to Italy travel page Click here