Auchterarder, Scotland
October 18th - 19th, 2003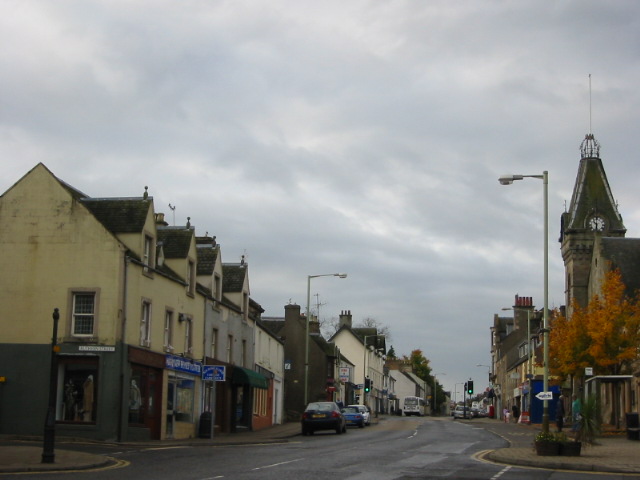 Auchterarder is a small town just a couple of miles from Gleneagles. There isn't a lot to do in this town other then shopping and walking. We slept in on Saturday and then went for a walk in the countryside. Like the trails in the Cotswolds of England, these traversed farm fields with little steps over and swing gates.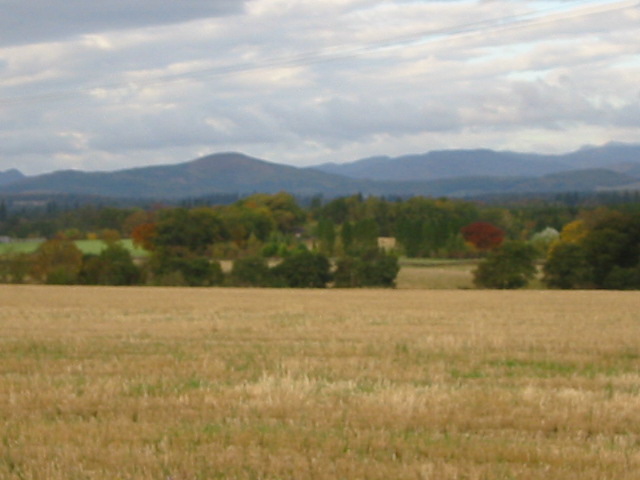 I thought this church building was interesting because it now functions as a furniture store.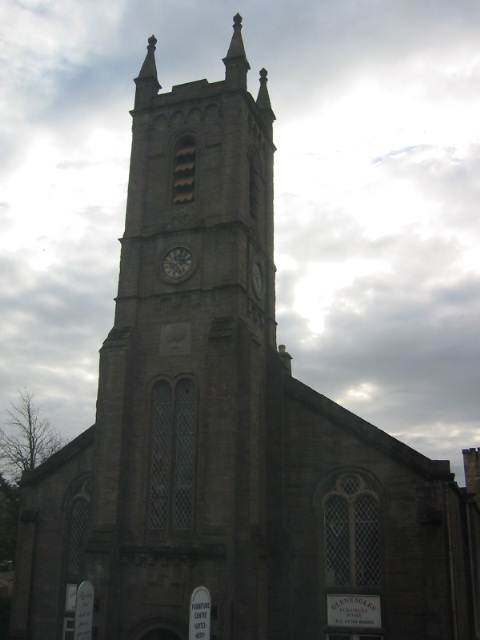 Unbeknownst to us, Auchterarder is a popular place on Saturday night. We set out to find dinner and there was not a single table available in the whole town. Of course, there are only about 6 or 7 restaurants open for dinner so the choices are small. We finally ended up getting a pizza and taking it back to the room!
Sunday morning we woke to a rainy day. Luckily we would not be spending much time outside since we were returning home.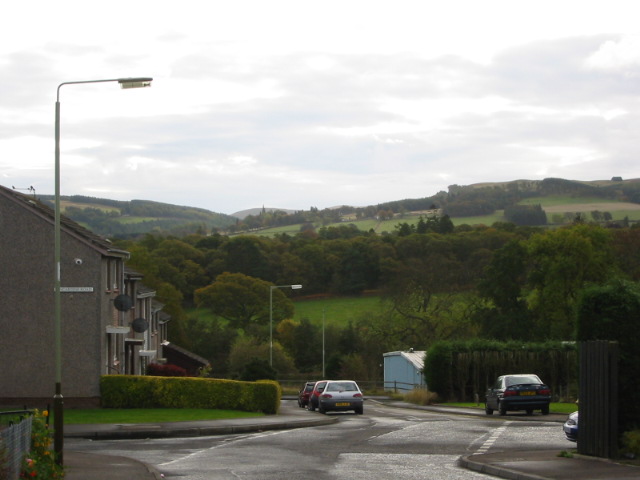 We took the noon train from the Gleneagles station to Edinburgh. In Edinburgh we stopped for lunch (of course I had to have the haggis - see bottom of Edinburgh page for explanation) and then headed to the airport.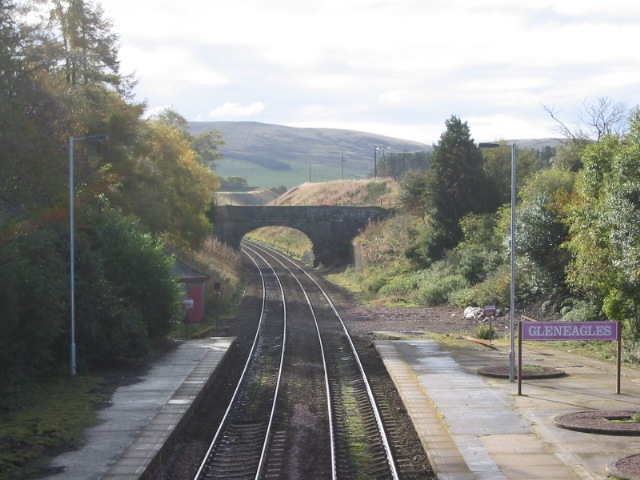 P.S. While we were waiting in the airport, a rainbow materialised.
Ironically, the end of the rainbow was directly over a Bank of Scotland sign!
Guess we know where the pot of gold is now!!!
Bye for now!
Back to Scotland travel page Click here