Brighton
April 18th, 2003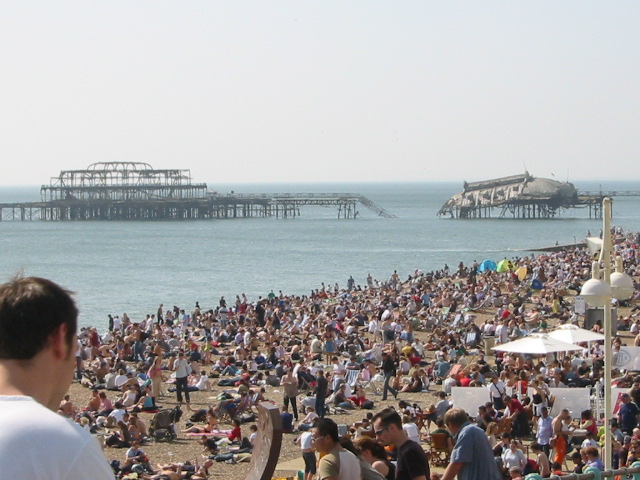 Friday was a Bank Holiday in the UK, which means day off from work for everyone! Since it was a halfway sunny day, we decided to go to the coast (along with a few other people)! Last fall we ventured to Brighton and enjoyed lunch on the beach and bicycle ride to the next town, so it was time for a return trip. Brighton isn't the most specatular place, but it's a nice getaway an hour south of London. The beach is actually rocks instead of sand and the board walk is quite expansive. It's great for walking or cycling leisurely along the beach. The food of the day at just about every cafe is fish and chips (that's fried fish and french fries for you Americans)! Fish and chips doesn't excite me too much, so we decided to go to a sandwich shop (save my calories for beer and ice cream). We chose a little cold chicken thia noodle dish with sandwich and headed off for the beach.
Let me just tell you that the high for the day was only about 65 degrees and 15 mph wind, but it's still sunny and that's fair game in Britain! Britain doesn't have a lot of sunny days, so when it's finally sunny everybody and thier dog goes out to sunbathe. The local London people tell me that the weather has been quite unseasonably warm this April. A couple of days ago the UK was reaching highs of 75 and broke records from the 1800's in several cities. It reminded me of home :) Dave said that downtown looked like a fire drill because everybody was abandoning the office and taking a long lunch sitting out in the sun at the local cafes and pubs.
Anyway, back to the Brighton story....
After finishing our lunch on the beach we relaxed back on the rocks for a little sun. As the afternoon progressed, the wind became a little cooler and we decided to meander along the beach so I could get some pictures!
Brighton has a really nice entertainment park for the kids.
And no trip to Brighton is complete with out close-up pictures of the old Brighton Pier!
The Brighton Pier is hauntingly beautiful. Although there is a restoration sign on the pier, progress is slow because of the deteriorated foundation. It was neglected for years and then recently suffered a huge fire. Both buildings glowing orange, the firefighters had a difficult time fighting the fire since the pier is so unstable.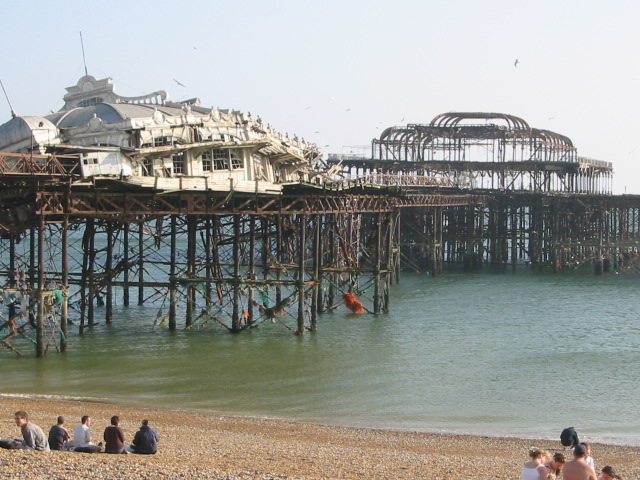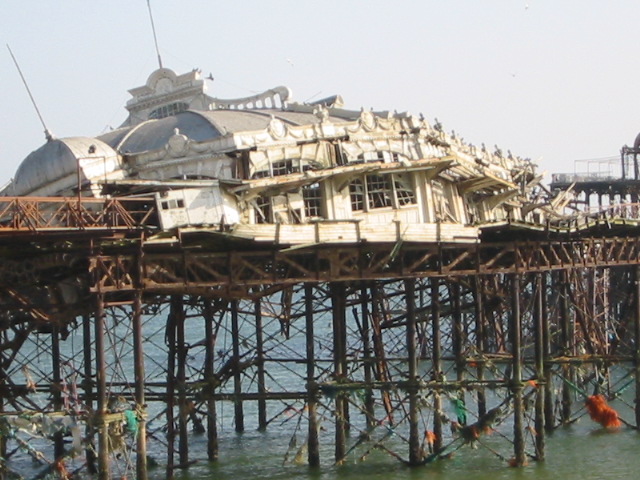 A few of the buildings along the beach...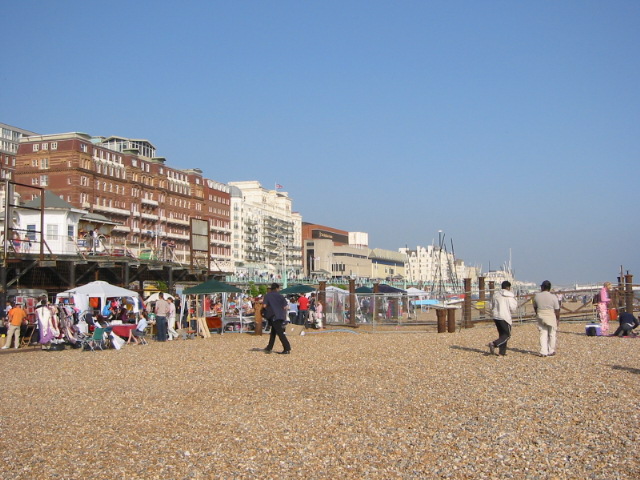 After the beach, we headed back up the streets through town. This is the Royal Pavilion and the Brighton Museum and Art Gallery.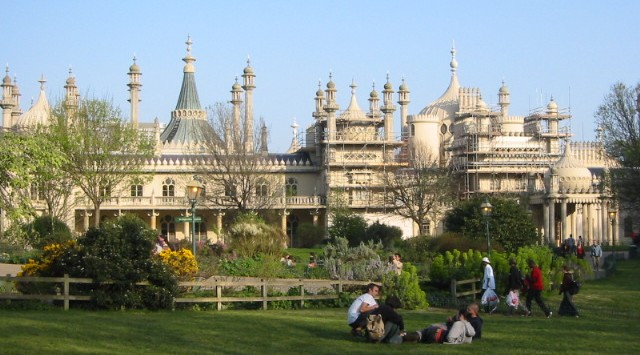 Final shots as we walked back to the station.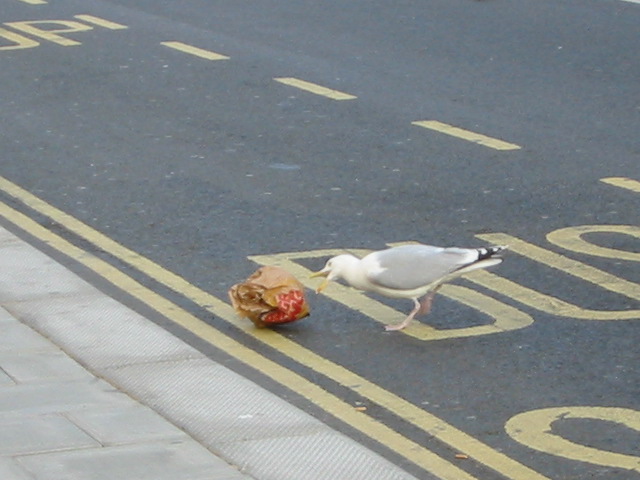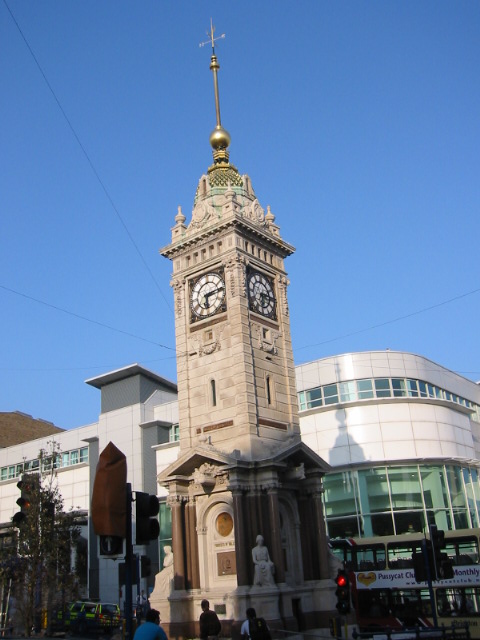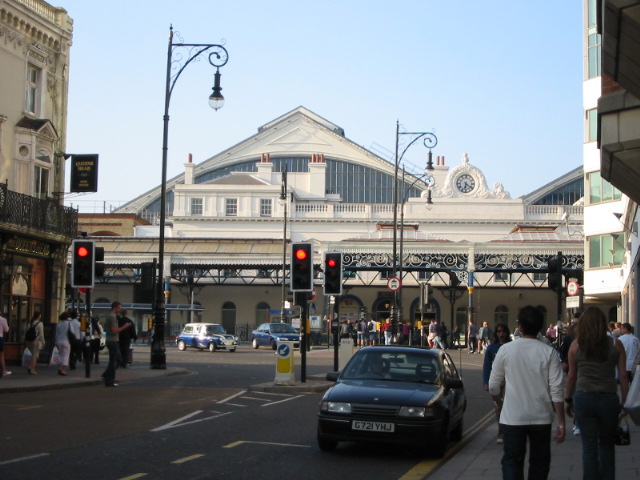 The

End
Back to Britain page Click here