Cadiz, Spain
July 23rd and 24th, 2002
Tuesday night and Wednesday morning at Cadiz... Cadiz is considered one of Europe's oldest inhabited cities. It has the Atlantic Ocean on one side and a bay on the other side. It's popular for both it's beaches and shopping. Let me tell you that it is not easy to find a place to stay in the middle of summer! Upon arriving, my sister and I left my mom and all the bags at a little outdoor cafe with a glass of wine and snacks to relax. We thought we'd just go locate the place we wanted to stay for the night and then return for my mom instead of dragging bags all over the place. Well we ended up going to four different places which had no vacancies and passed many more with no vacancies signs as we walked the streets. Finally we found a place which didn't have a hotel room, but did have an apartment house which they would rent out. Amazingly enough, the apartment didn't cost us any more then a regular hotel room (of course it didn't have air conditioning)! Oh well, I was glad for a room to sleep! The coastline of Cadiz was very beautiful, but nothing there makes you realize that it is so old a place. Tuesday night we ended up eating on the patio of a little restaurant which was known for it's crochettes. One of the big things to eat in Spain are Tapas. These are basically appetizer portions of all kinds of things. At this place we tried the fish crochettes, asparagus in white sauce, fried calamarie, and clams in garlic sauce. The food was enjoyed very much and a great ending to the day!
Wednesday morning we spent checking out the shops and had lunch in a little whole in the wall place off of the beach. For lunch I decided to try the pork sirloin brochette. The marinade on the meat made it absolutely delicious! Problem was that we had to eat quick and run because we were running late for our bus to Torremolinos!
I don't have any pictures of Cadiz due to camera problems, so I have attached these pictures from flies to give you an idea....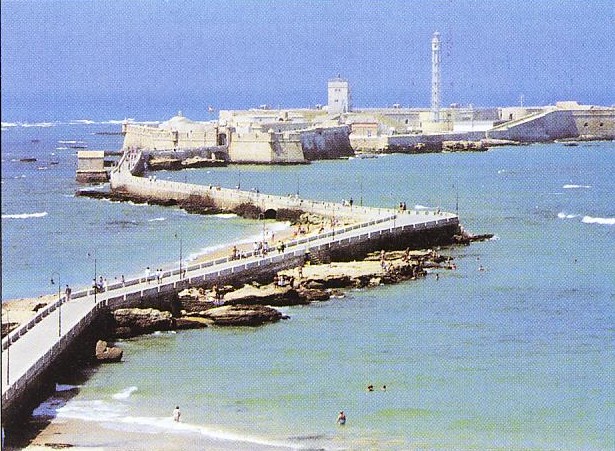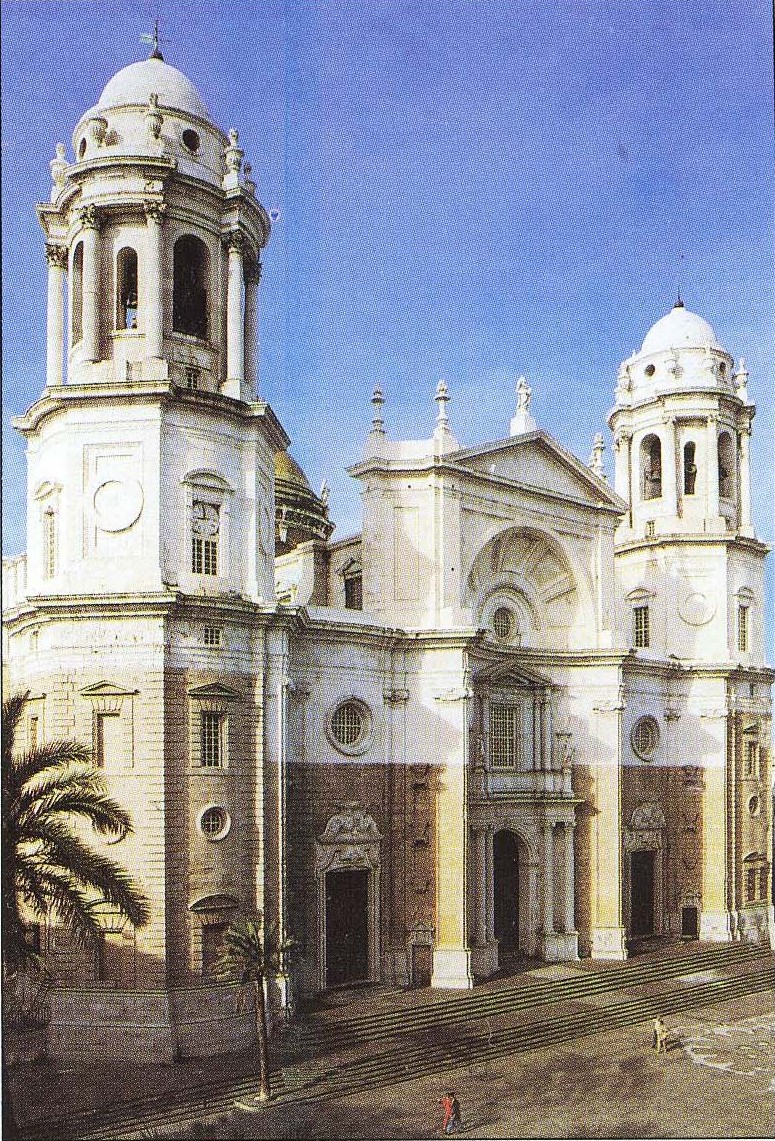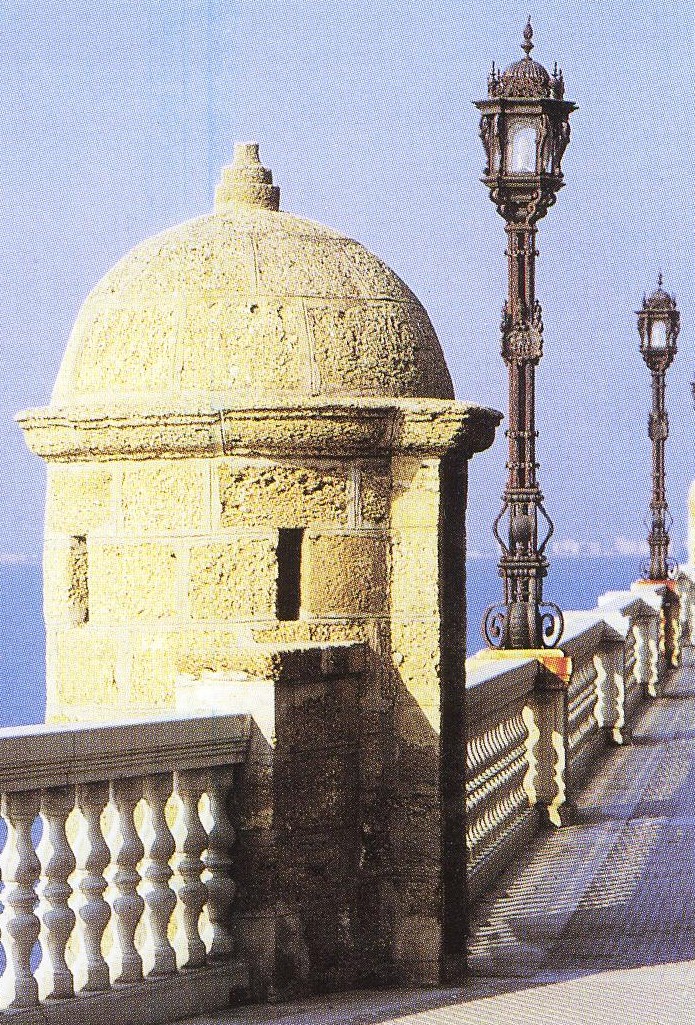 Back to Spain travel page Click here