Capri, Italy
November 21st, 2002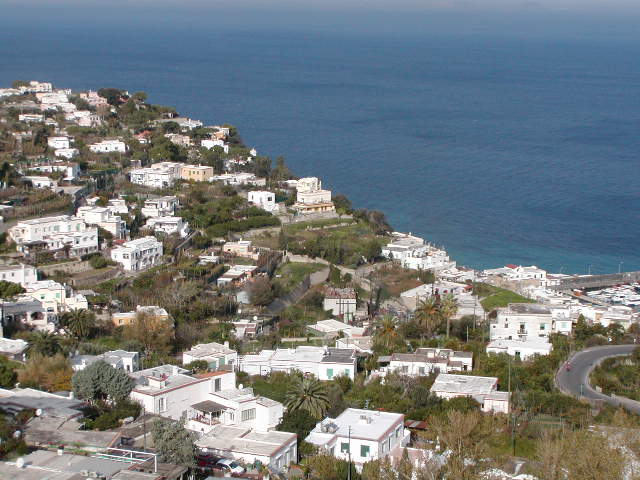 Thursday morning found us on the ferry to Capri. Only a 30 min ride from Naples, this island is definitely worth taking the time to see. The island has sheer cliffs on all side with a chairlift that takes you up one side from the Grande Marina to the old city of Capri. Then the second chairlift takes you from the old city to the Piccolo Marina. Of course, they have roads and walkways too. You can take the bus up to the old city, the marinas, and Anacapri (new city). The only catch is that some things you canít see unless you walk it because the streets donít cover the entire island. We chose to walk most of the time and take the bus for others. Our first stop was the old city, which is just shopping and restaurants.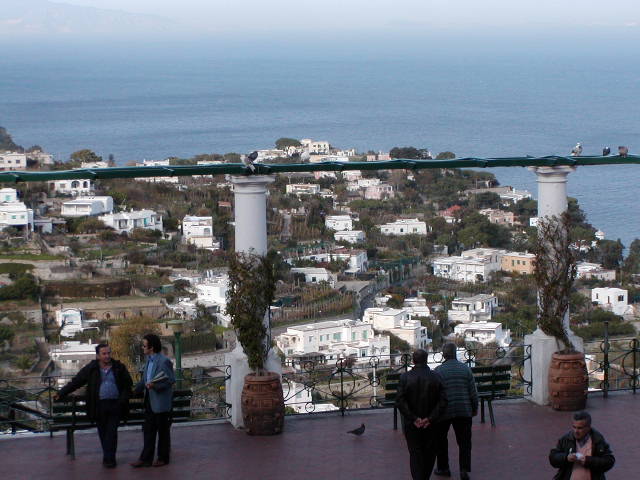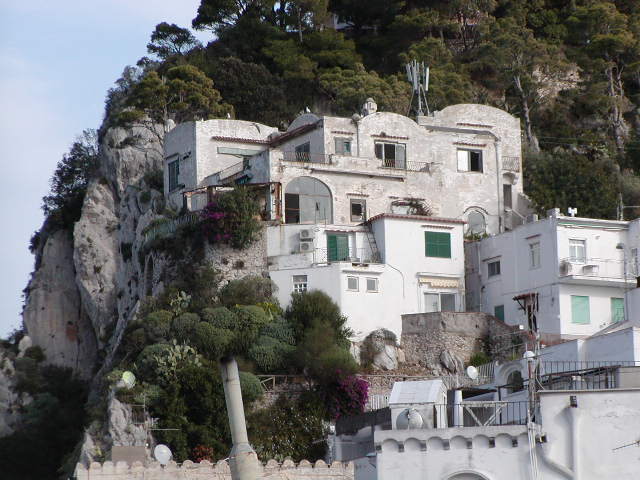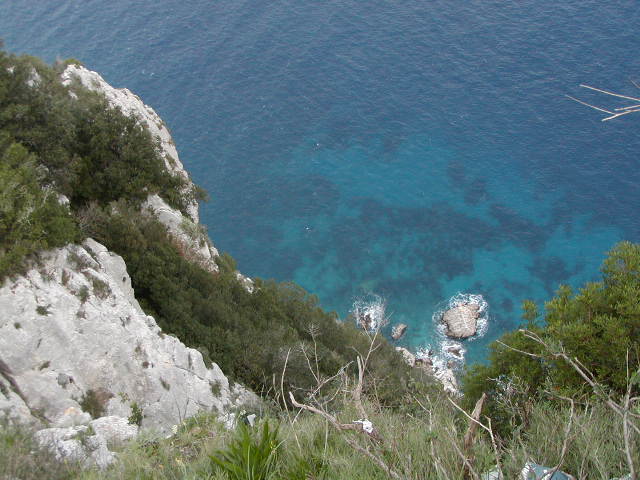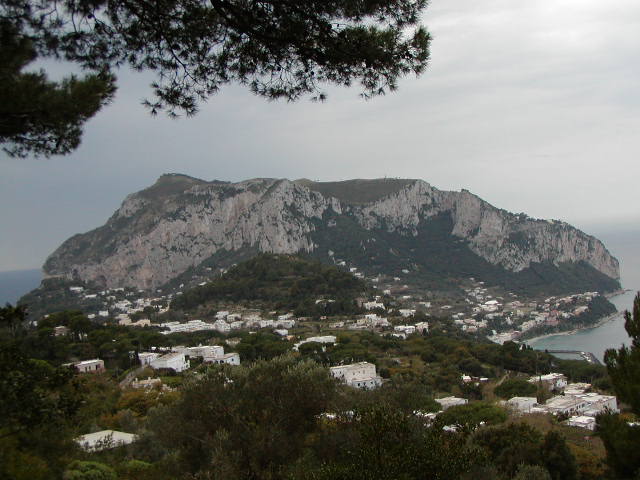 From here we picked up the walkway to Villa Jovis. The Villa Jovis was the most magnificent of 12 villas that the emperor Tiberius scattered throughout Capri. Whatís left today is some of the remaining walls of the villas and magnificent views off the cliffs out to the sea.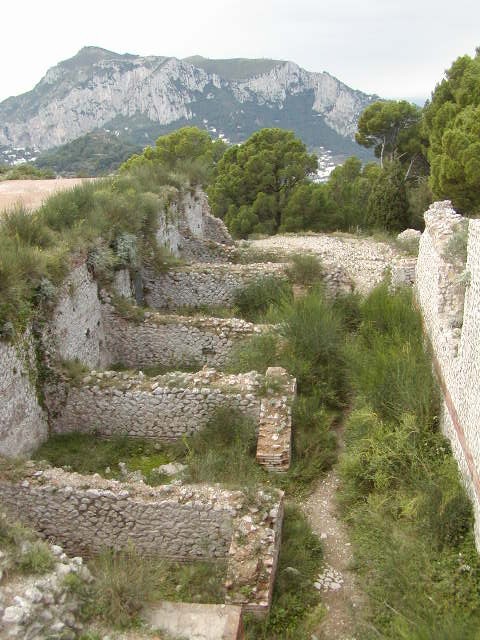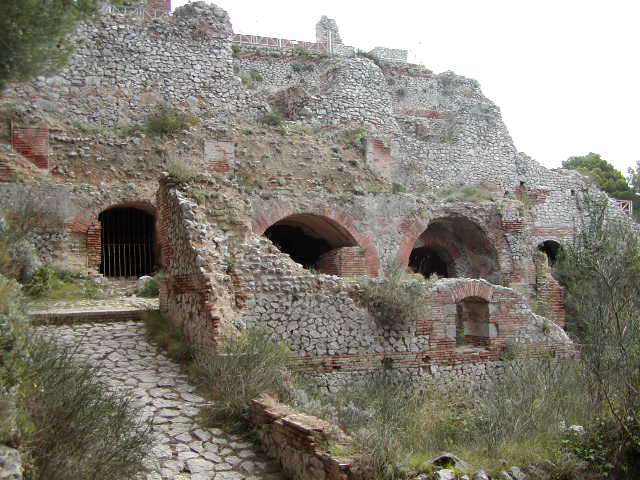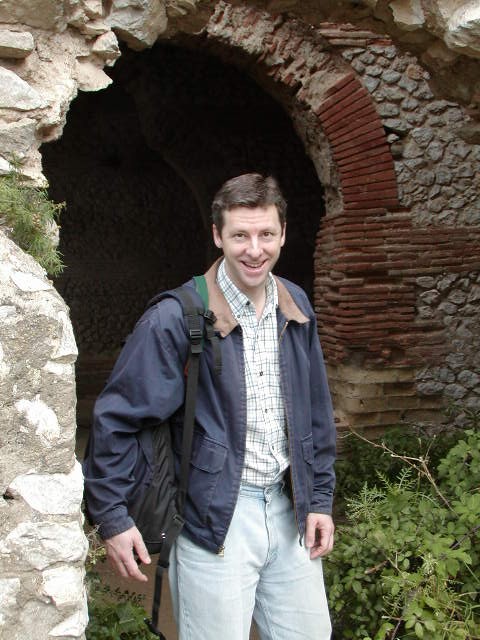 Our second walk led to the Arco Naturale, which was a natural made arch off the side of the island. It was absolutely huge and our pictures in no way could do it justice, but we tried!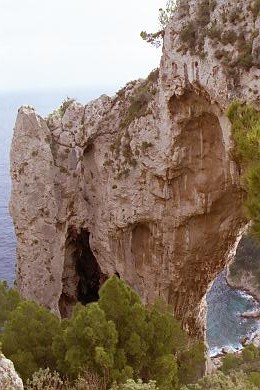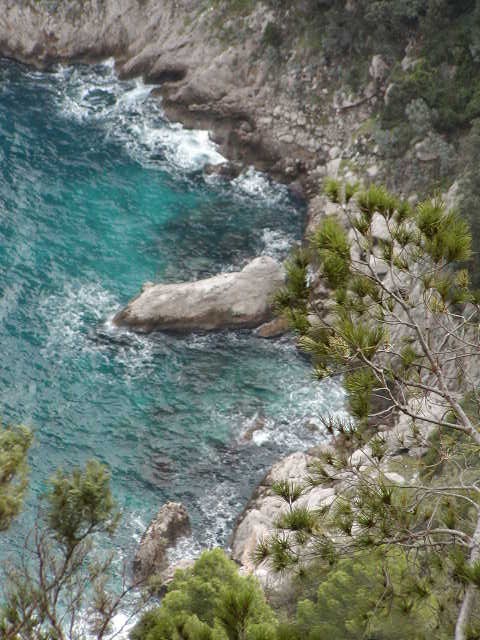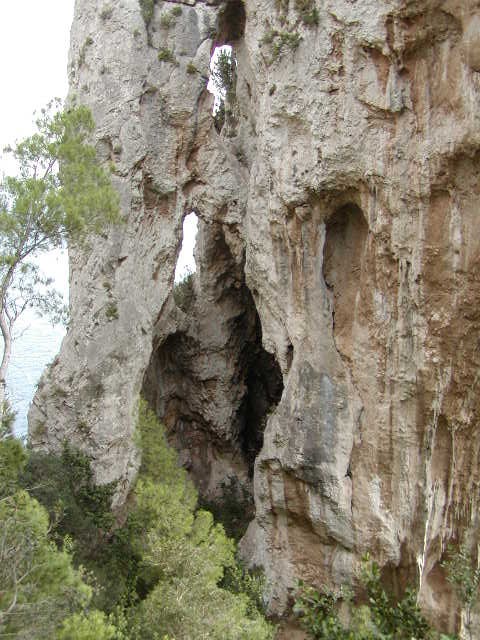 Next stop on this walk was the Grotto Matromania, where we saw large cave like overhangs. Final attraction on this walk was the Porto Di Tragara, which gives great views of little islands of the coast of Capri. Luckily we had packed a picnic lunch and enjoyed it on our walk. Let me tell you that although this is a beautiful walk, it is tiring since you are going around the side of an island with steep inclines up and down.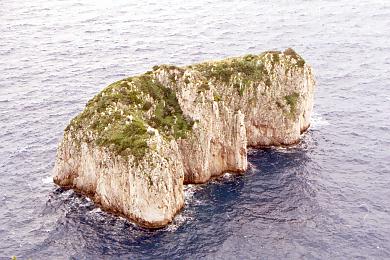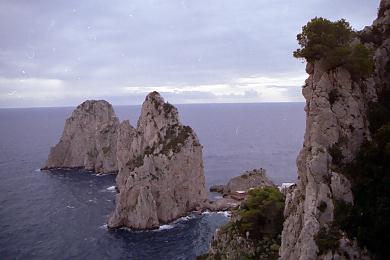 As we made our way back into the old city, we decided to stop for a cup of coffee and ice cream. After we rested a little, we took the city bus and rode it around the island to all the stops for a different view.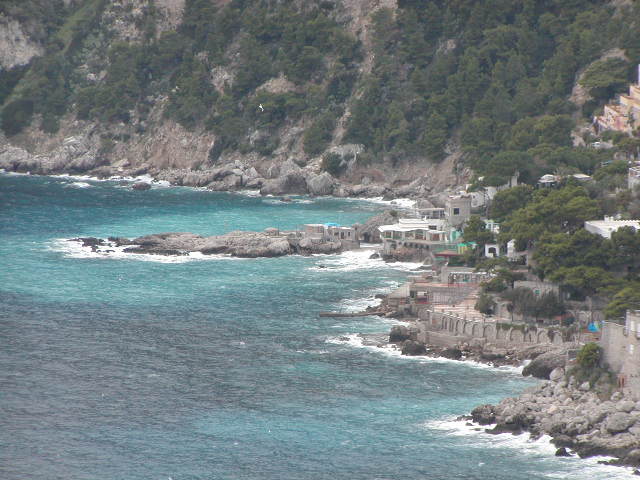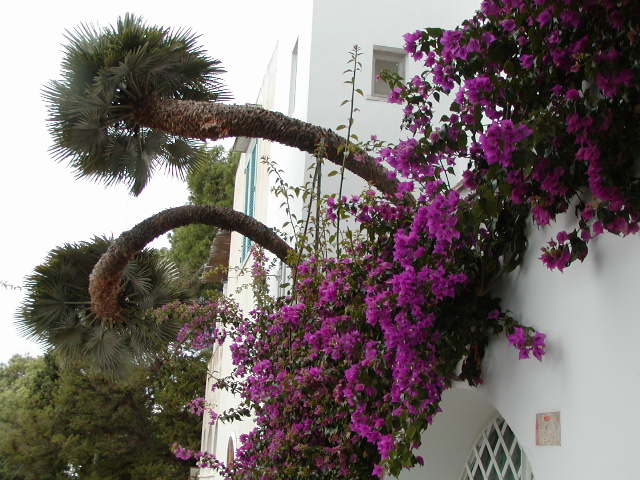 One thing that must be done if you go to Capri is visit the Grotta Azzurra. Iíve seen pictures of it before, but we couldnít go because the waters are too rough in the wintertime to take the boats into the caves.
As the bus made itís way back into the city, we got off at the Grand Marina and took the ferry back to Sorrento. It was great leaving right at sunset because we got to see the sun going down over the side of the island!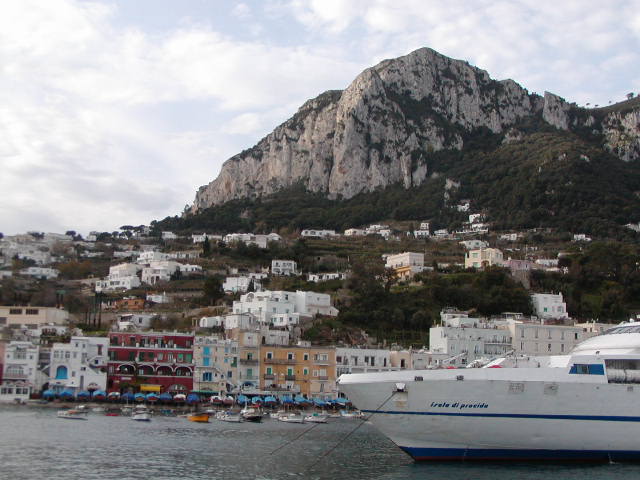 The

End
Back to Italy travel page Click here