Central Part II
March 23rd, 2003
Sunday we went on another walk from my guide book, but first lunch at the local dim sum restaurant. Dim Sum is like getting a whole bunch of appetisers. There are different kinds of dumplings, spring rolls, buns, and noodle dishes. The mixture of sauces and seasonings were great! Topped off with a pot of the fresh jasmine tea, I was happy!
Today's walk was also in the central area, but a little west of my previous walk. First we headed for the Mid-Level Escalators. This is the world's longest covered outdoor escalator system, stretching 2500 ft from the central market to the residential mid-level district. Designed to transport people from home to work every morning, it reverses direction at 10:20am to an uphill direction until midnight. It would be a pretty strenous walk if there were no escalator!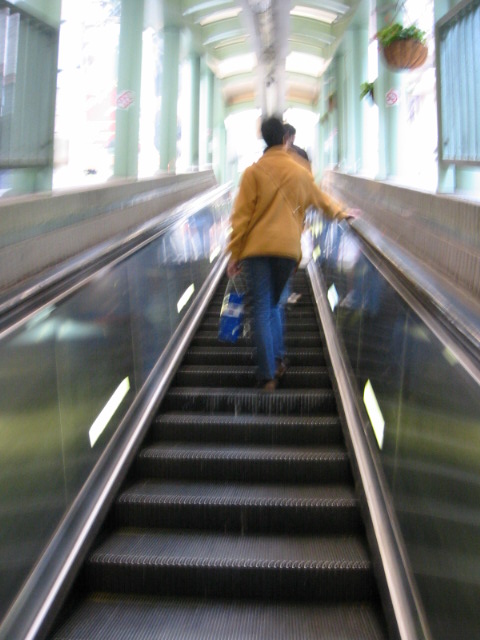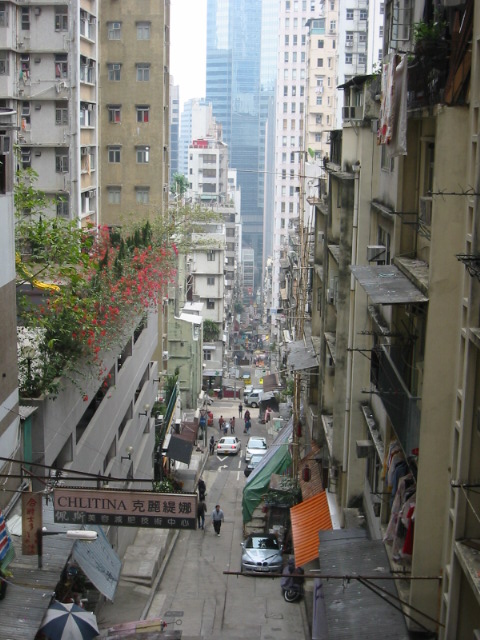 The Central Police Station Compound 1864 is one of the best examples of early colonial architecture left.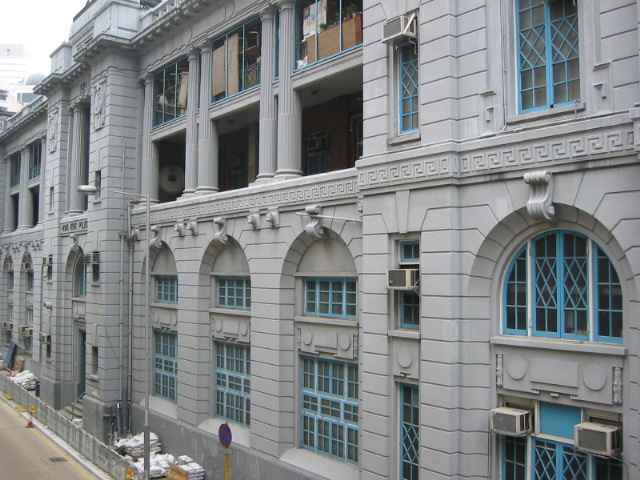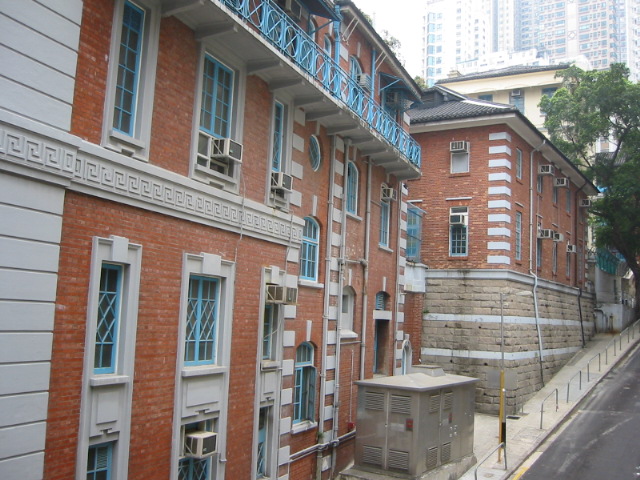 Next stop on our walk was the Man Mo Temple. The temple was built around 1842 by the notorious pirate Cheung Po-tsai after he abandoned his old way of life and entered government service. It is dedicated to Man, the God of Literature and Mo, the God of War. Statues of 10 kings of heaven guard the entrance. The temple is nestled in the middle of a bunch of other buildings and very unimposing. Inside the temple is very dark and incense burns everywhere. There are pretty circular cone shaped incense which are hung from the ceiling and burn slowly. Outside the temple is another big stove which also burns incense.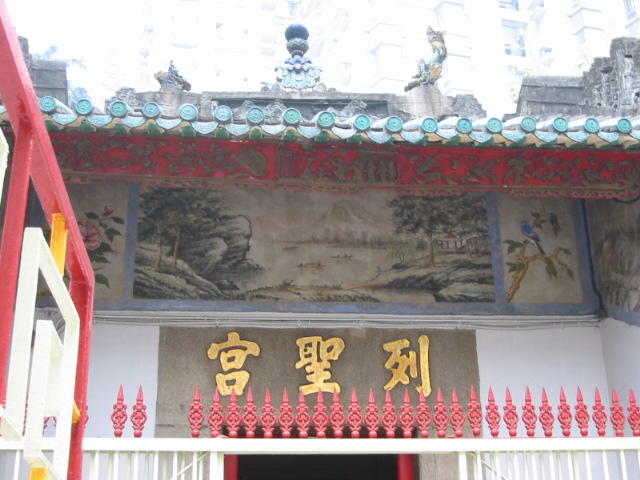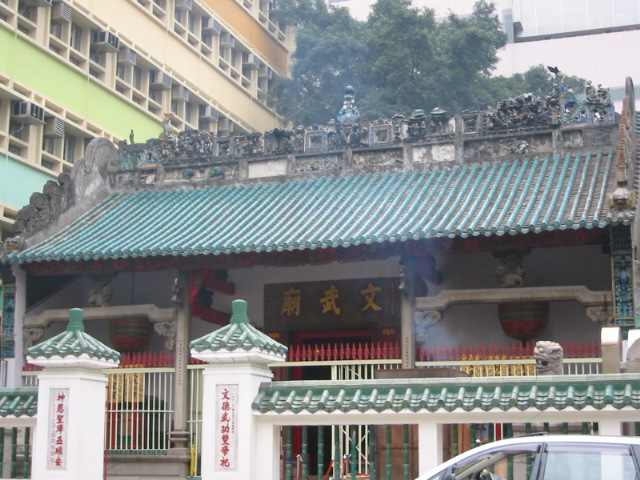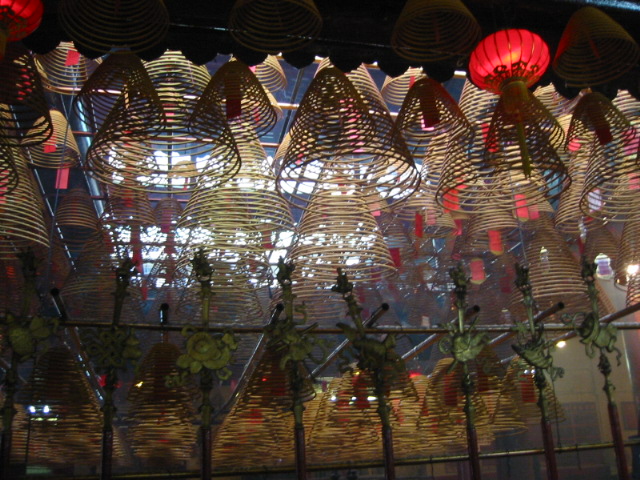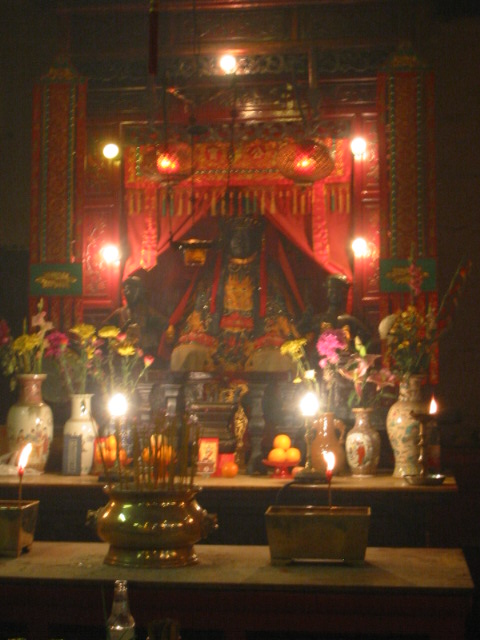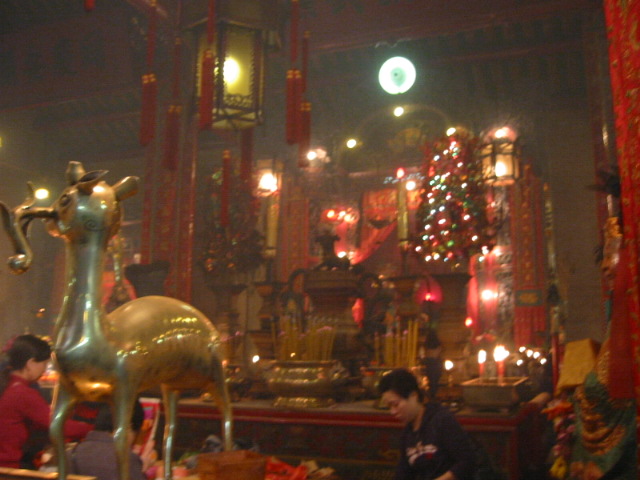 Pretty fountain!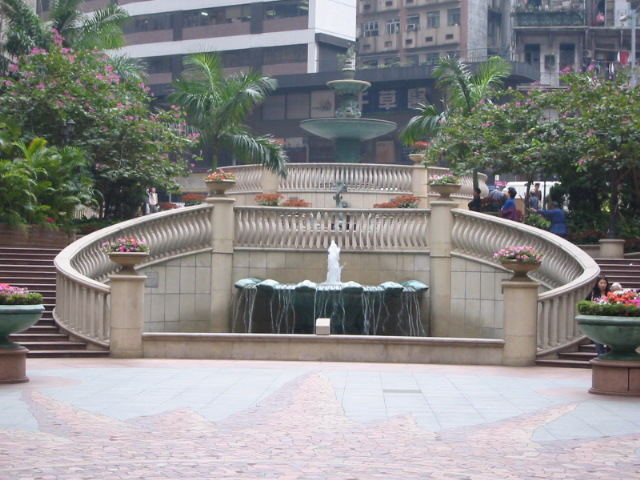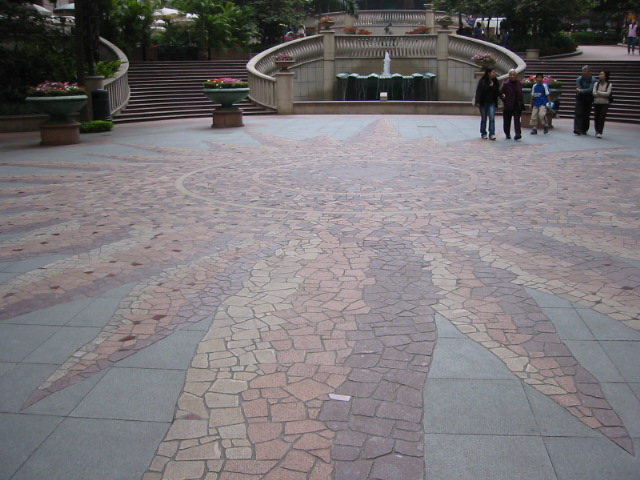 I like the reflection of the stone building in the glass building...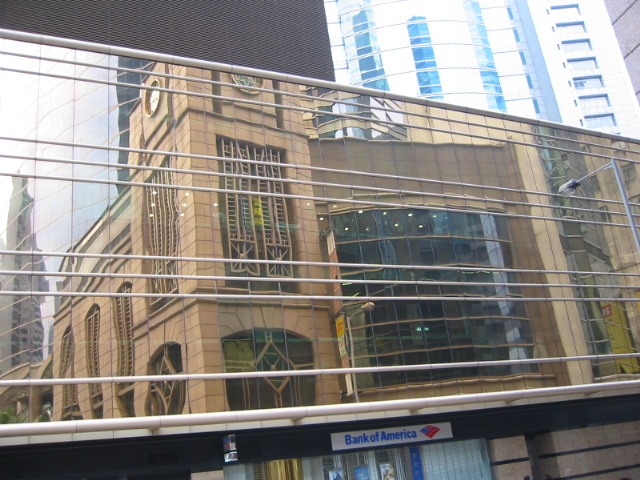 As we headed back to our hotel, we came upon a celebration of some sort...
It was pretty neat because these guys stand on top of this really long pole with the dragon outfit on, balancing on several different steps.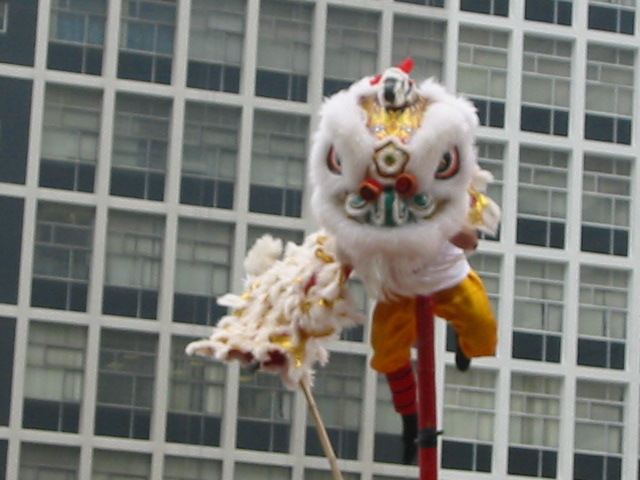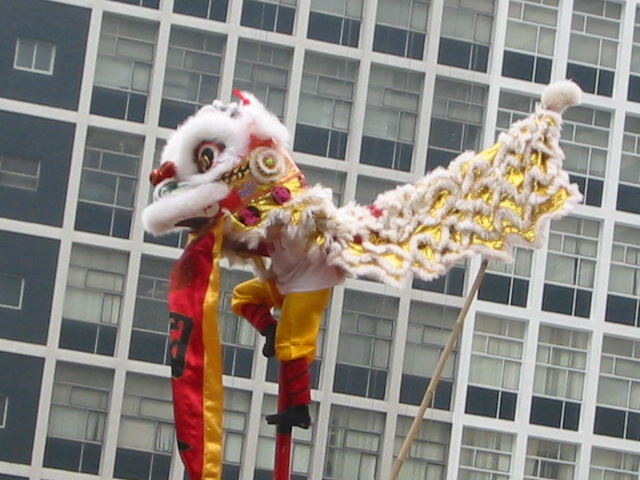 Dinner this evening was at one of the restaurants recommended in one of the travel magazines. We decided to try the meat balls in a vegetable soup base and the cashew chicken with little sesame pockets. I liked both, but the chicken was my favorite. It came out with the little sesame bread pockets separate and you can fix them like you want. For dessert, we tried the sesame rice dumplings. They are little dumplings balls that come stuffed with the sesame seeds or poppy seeds in a sweet soupy sauce with little bits of rice. By this time I was getting quite addicted to the Jasmine tea, so I got some to go with dessert. Very nice evening!
The

End
Back to Hong Kong page Click here