Cologne, Germany
June 30th, 2002 and Sept. 6th, 2002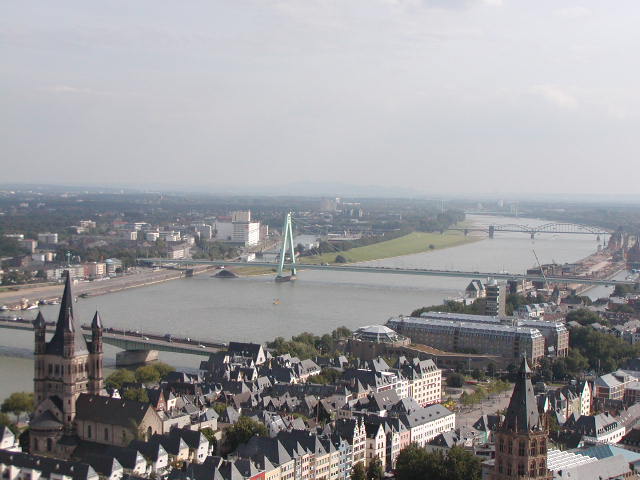 On Sunday, June 30th, we ran to the train early only to find out that the services are reduced on Sunday and the one train I picked out only ran every other hour (of course not the hour I had planned on). So we grabbed some breakfast and a couple of pastries and hung out waiting for the next train. We decided that we would have just enough time to stop at Cologne (Koln) before we had to fly back out of Dusseldorf. So we got into Cologne later then we expected and ran to the Cathedral which is right at the train station.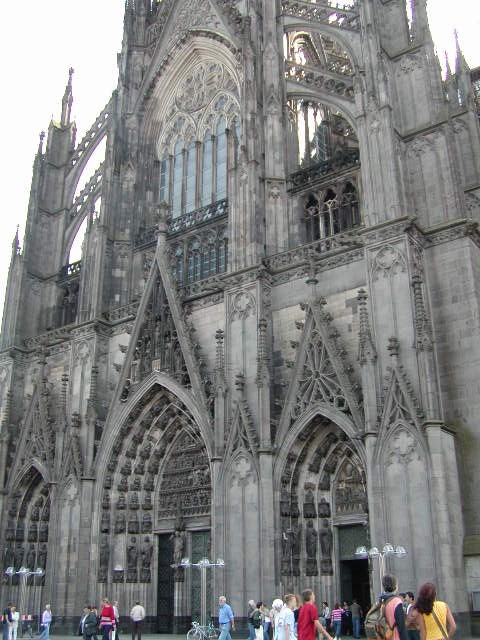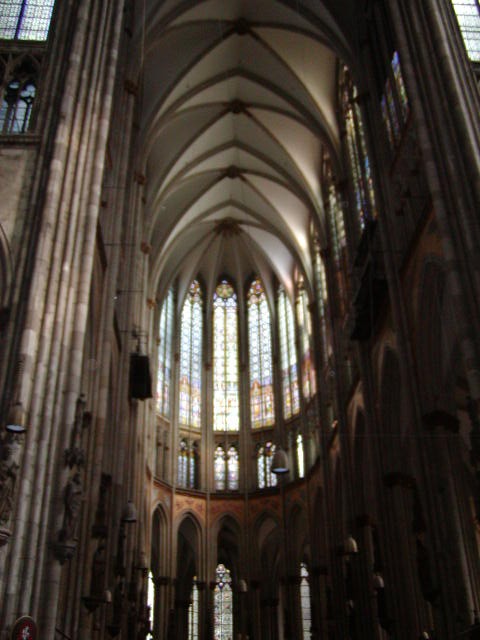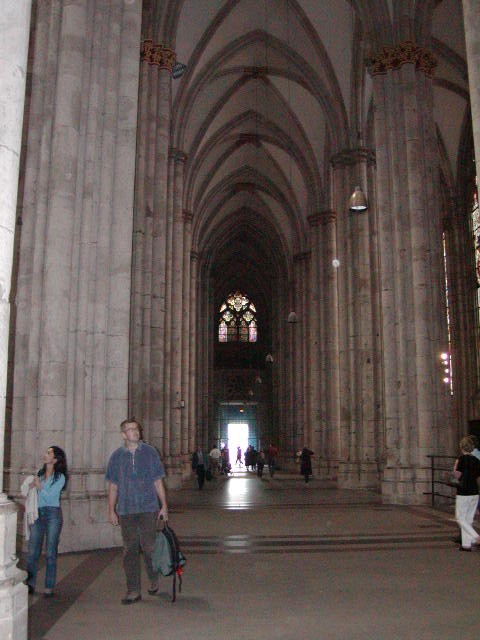 This place was absolutely amazing (I would easily compare it to Paris's Notre Dame). Cologne was one of Germany's oldest cities, founded by the Romans around 50BC. It's one of the major cities in the German Economy and the centre of the Roman Catholic church in Germany. The Dom (cathedral) was begun in 1248 but suspended in 1560 due to lack of money. For 300 years the structure lay half finished and even demoted to horse stables and prison by Napoleaon's troops. In 1820's the original plans were found and in 1880 the Dom was completed. It's 175 meters high and yes we walked all 509 steps to the top of it's south tower (95 meters high)! You can see the whole city and beyond.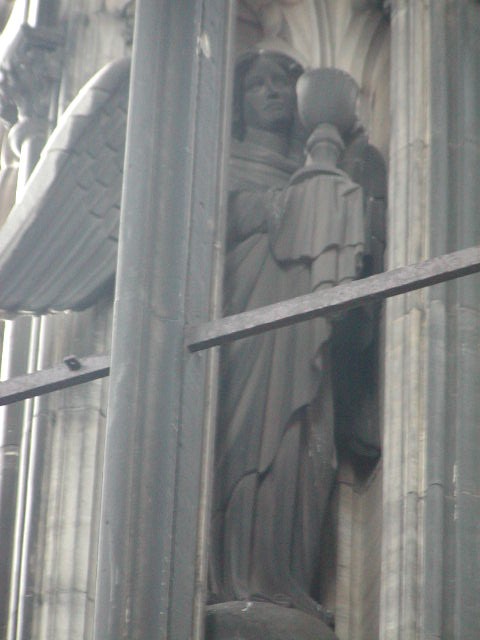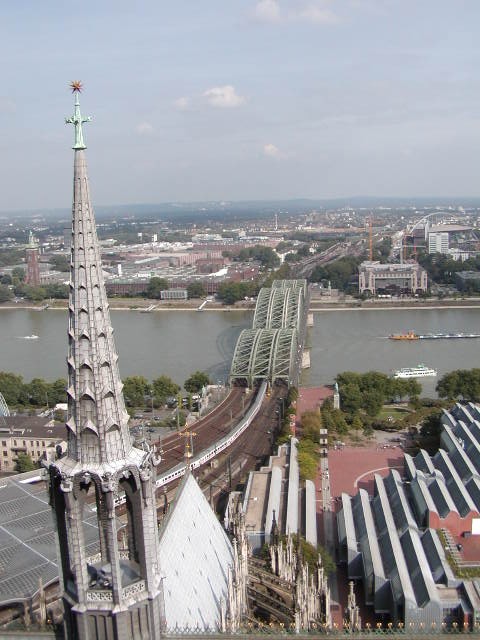 Well after seeing the Dom we run back to the train station only to find out that our train has been delayed 30 minutes!!! We were already cutting it close as it was so I started stressing. After running back and forth to the train schedule board. Found one train we couldn't get on because our tickets weren't valid for it and no way I could purchase tickets that quickly... I finally found a train we could take and we were only delayed 15 mins instead of 30! So off we go to Dusseldorf.


********

Friday morning, September the 6th, we are back on the train headed to Brussels with one stop at Cologne, Germany. If you remember from my first story I had already been to Cologne back in early June for a short time between stops. Well here I was again between stops so we grabbed some bratwurst on rolls (sausage) and went out to eat on the sunny steps of the cathedral. It's still breathtaking even the second time around!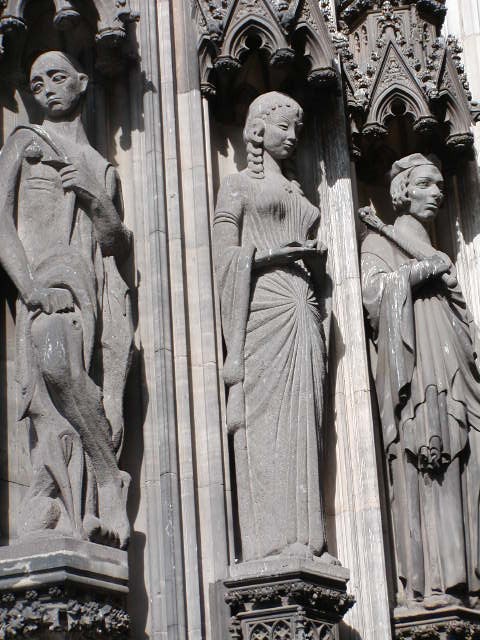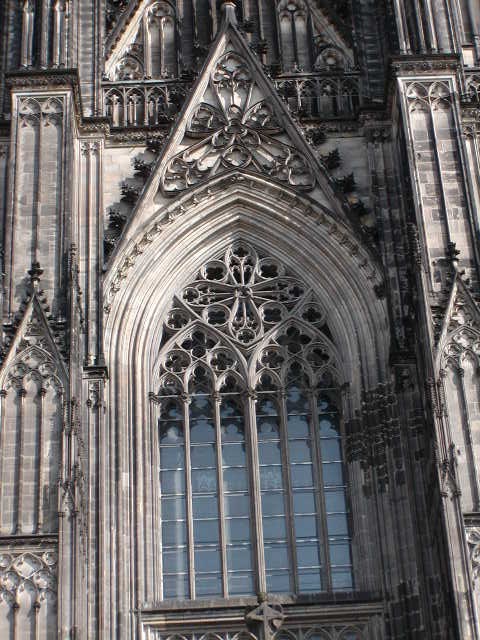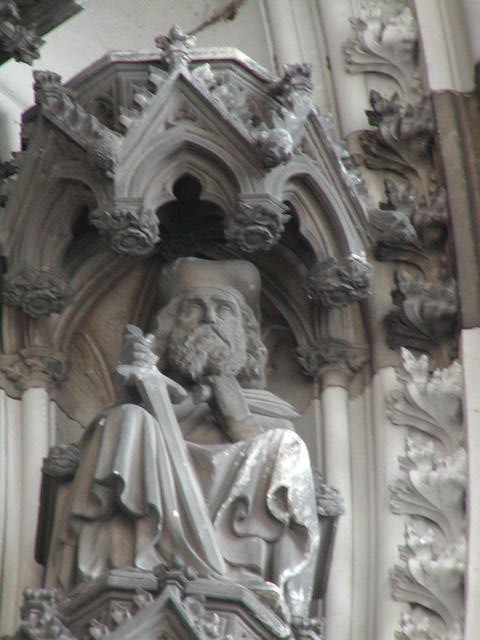 After we ate, I took my sister up the steps to the top of the cathedral spiral for the aerial view of Cologne. Then it was one quick stop for an ice cream cone and back on the train to Brussels.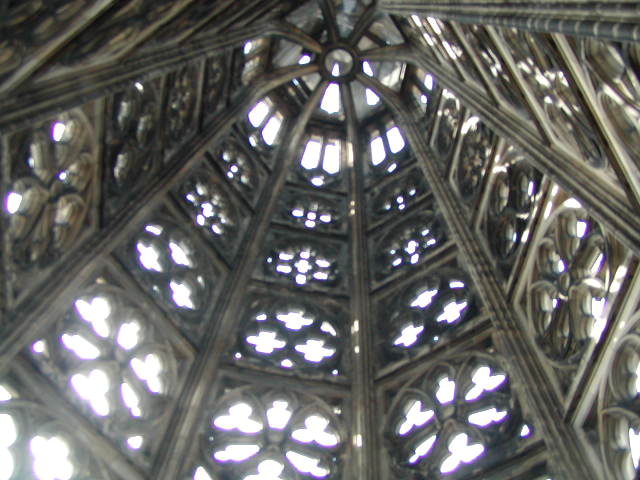 The

End
Back to Germany travel page Click here