Corinth, Greece
October 6th & 7th, 2004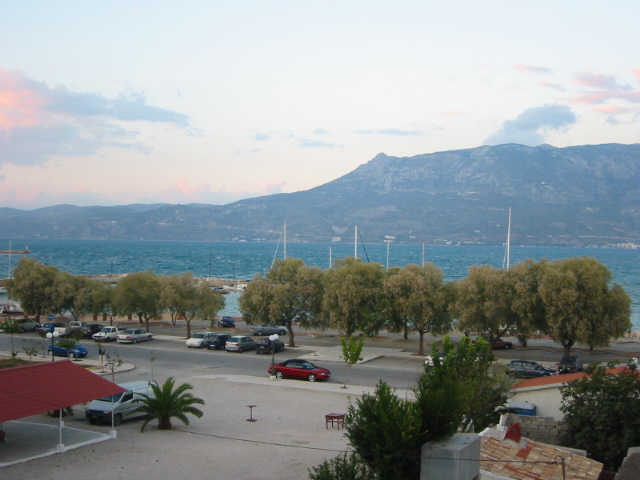 My sister had called me during the summer to ask if I was interested in traveling to Greece. She had some time off from work and wanted to do some exploring and hiking around the Peloponnese. It sounded like a great idea to me, so I began researching the cheapest flights and best transportation. Turns out that the best mode of transportation in that area is the bus. There is a train, but it was rumored to be really, really slow and not accessable in most places. So I booked flights into Athens and planned to take the bus from there.
The first stop on our agenda was Corinth. In order to get from Athens to Corinth, the bus takes you on a bridge over the Corinth Canal. The Canal is over 6343 meters long, 24 meters wide, and 80 meters above the water. Digging of the canal began in AD67 under the leadership of Nero. It then took over 1800 years to finally connect the Ionian and Aegean seas. I don't have a good picture of the canal because we were on the bus, which doesn't stop for pictures, :) but I can tell you that the drop was breathtaking. There are two websites if you want to learn more about the history and see pictures... www.aroundgreece.com and www.greeks.net
That afternoon and the next morning we spent walking around Corinth. We had a really good fish dinner with fried eggplant at a restaurant on the waterfront. And believe it or not, even Corinth has an internet cafe!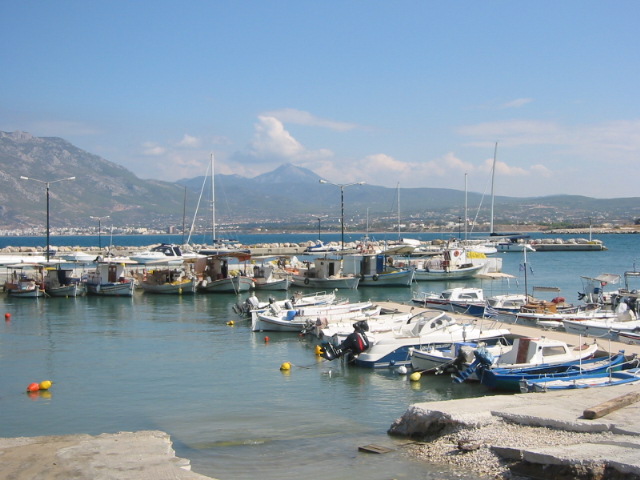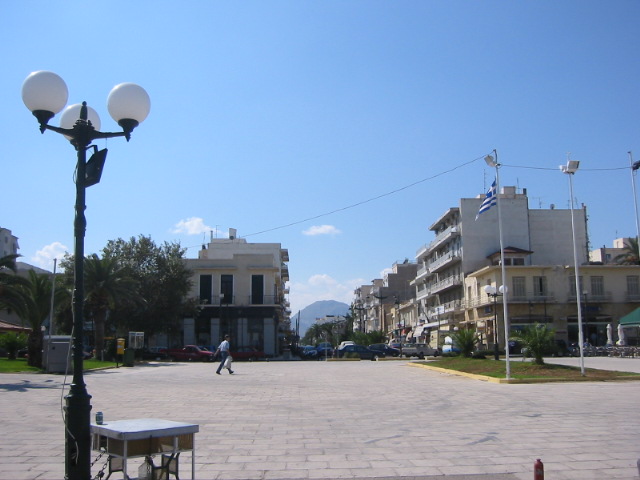 There isn't too much to do in Corinth other then shopping and eating, so we decided to catch a bus to Nafplio on Thursday afternoon.
The

End
Back to Greece travel page Click here