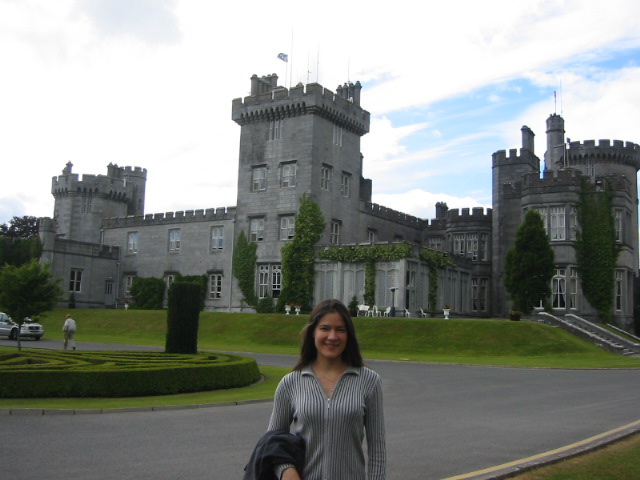 For Dave's conference, we got to stay at Dromoland Castle just outside of Shannon. It was really cool looking old castle with golf course, spa, ponds, and pretty grounds. Although it does look like a really old castle from the outside, the rooms are quite modern. The conference room area looked a little more castleish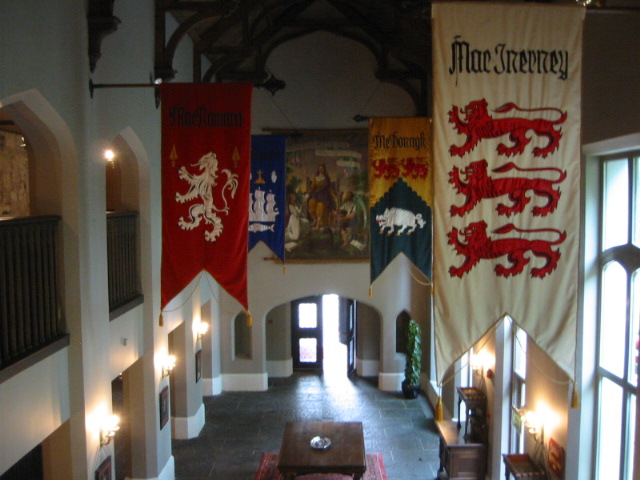 We arrived Wednesday afternoon. Dave had dinner with his conference group, so I hung out at the castle bar and grabbed some dinner. Of course, I had to get the Irish Stew, since I was in Ireland. There were a few people there that weren't with the conference so I made a few new friends and then met up with Dave after the dinner.
Thursday Dave went straight into conferences after breakfast. I took the opportunity to get a massage and walk the grounds. The ducks were hilarious, they came running up to me quacking the whole way. I'm guessing they were expecting food, but unfortunately I didn't have anything for them.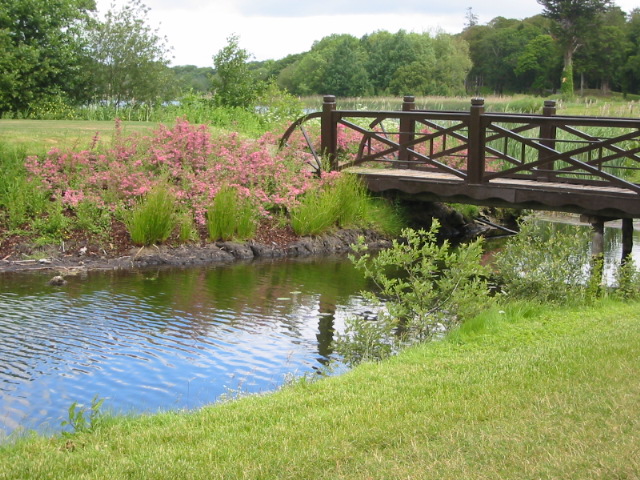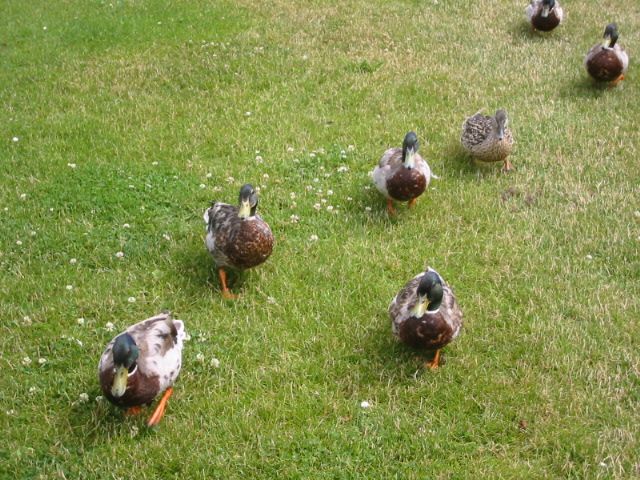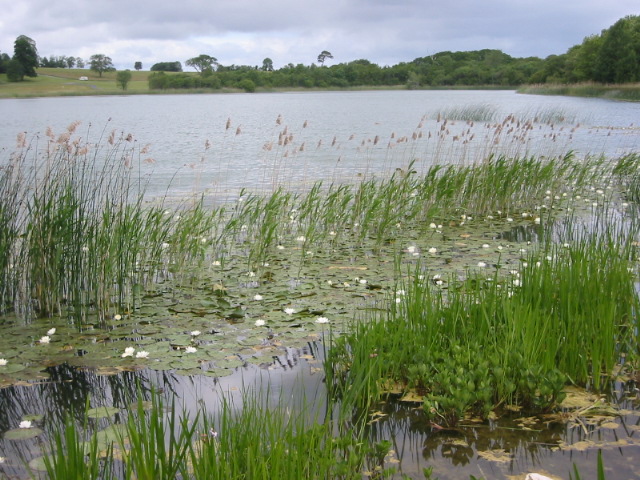 The U.S. President was coming to Dromoland the week after we left, so there were secret service type guys all over the place. They were scouring the grounds and milling around in the hotel checking everything out. It made me kind of nervous to walk around. I tactfully avoided walking out to this little structure at first because there were 8 guys in fatigues searching around it!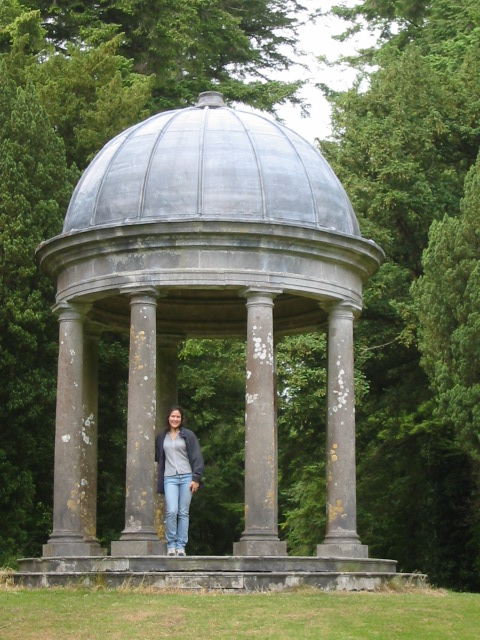 The castle had the prettiest little garden in back of the golf club...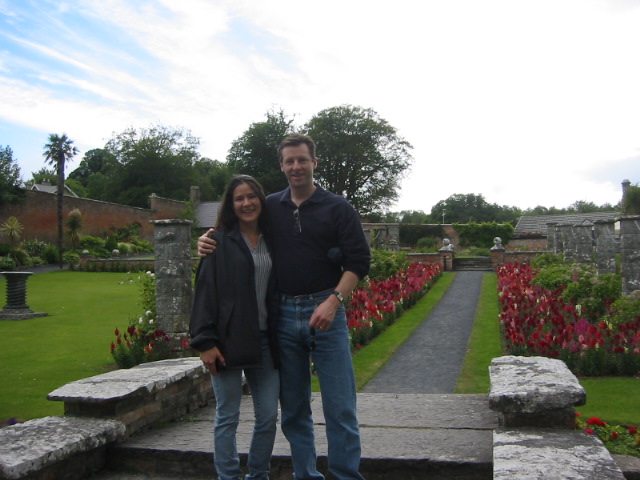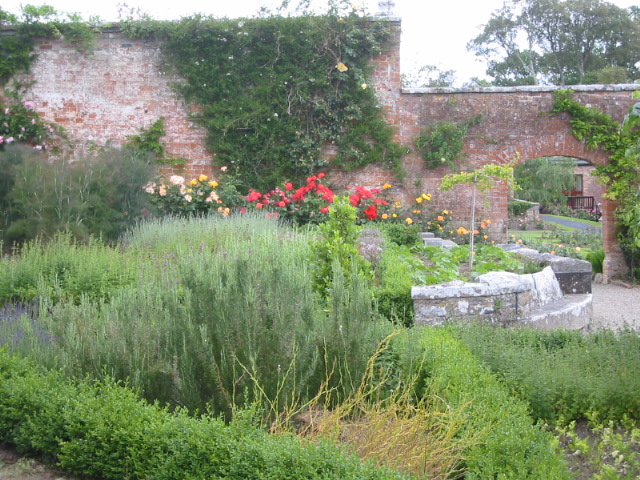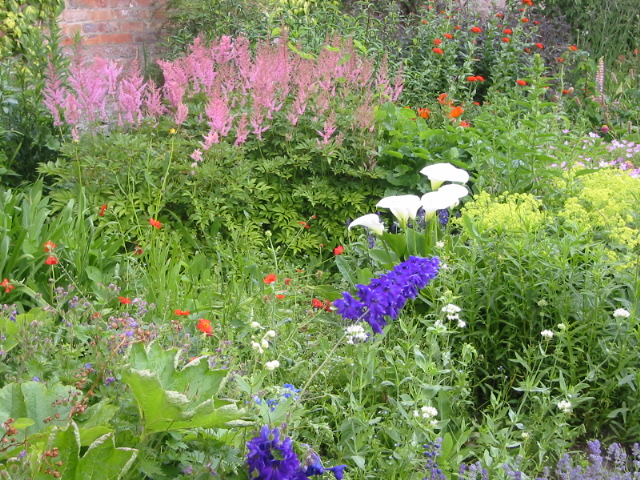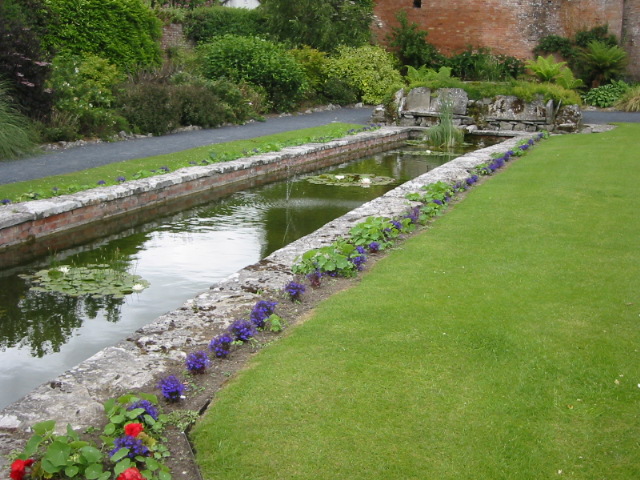 Late in the afternoon, Dave's conference had free time put aside to do an activity. Dave and I chose the clay pigeon shooting. We weren't really that good and they only gave you 20 shots, so there wasn't much room for improvement. We'd hit a couple and then nothing for a while and then maybe one or two more.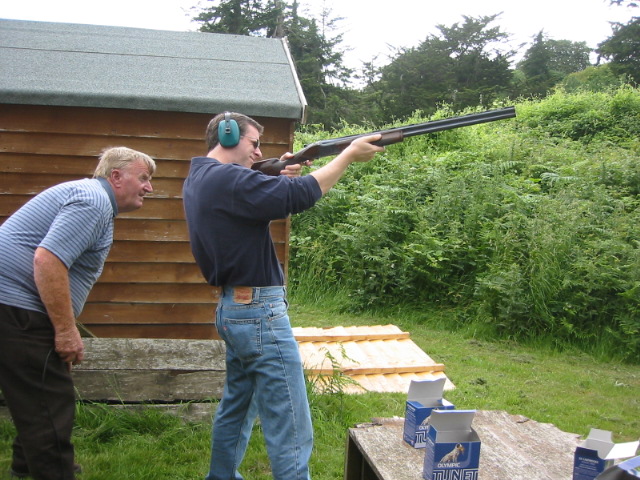 Friday morning Dave had more meetings to attend and I went for a swim in the pool. Decorated like a boat deck, the pool was really nice and I had it all to myself! Refreshed from a swim, I returned to the room to pack the bags.
The conference ended after lunch, so excited about being on our own for the weekend we headed back to the airport for a rental car.
One last look at the castle as we drove away...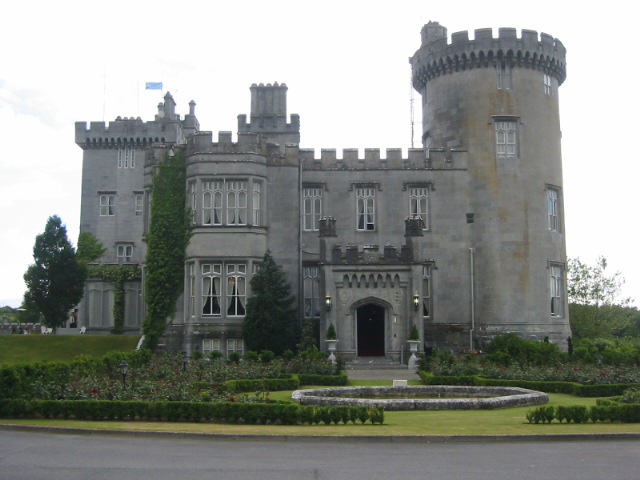 The

End
Back to Ireland travel page Click here