Dusseldorf, Germany
June 25th through June 27th, 2002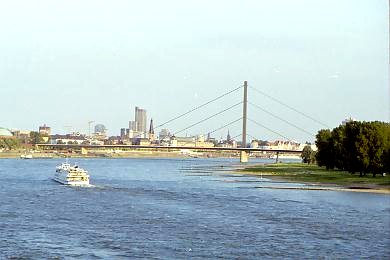 We ended up in Germany because the company Dave is consulting for has an office in Germany and they had a couple of meetings that week. We arrived into Dusseldorf on Tuesday evening and dropped our stuff at the hotel. After that we went to the Alstadt (area of town with tons of restaurants, bars, and shops) and had dinner. Food in Germany is very big on the meat, especially pork, and beer too! They have about 8 to 10 diff names/types of sausage alone! In keeping with the locals, I had knuckle of pork and sauerkraut the first night.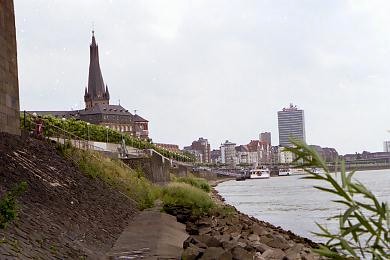 On Wed Dave had meetings, so I embarked on a sightseeing walk. We were probably about 3-5 miles from the center of town and half a mile to the Rhein River. Luckily the Rhein Park ran along side the river towards the town, so I just walked along that until I reached the shops.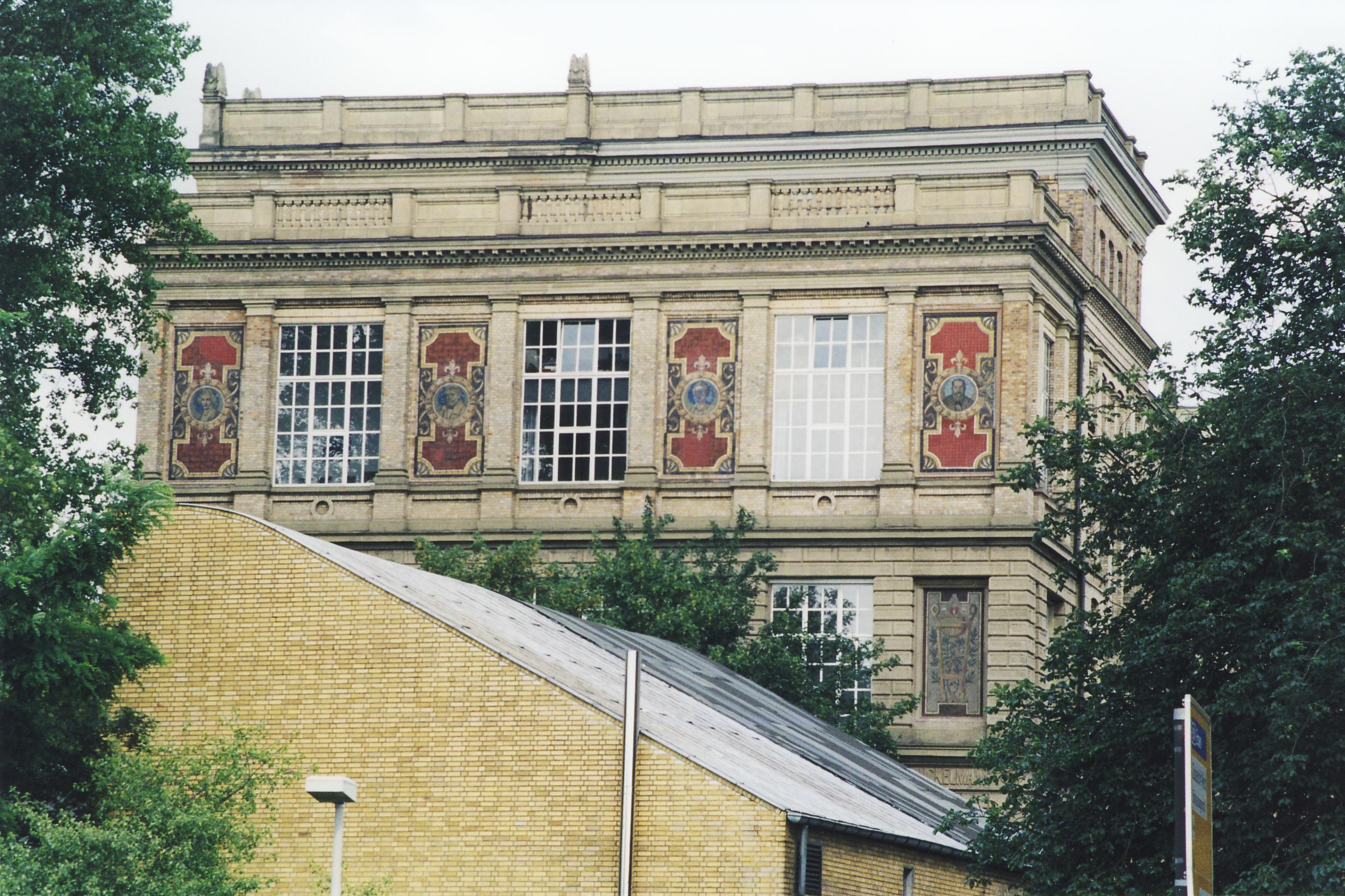 The biggest attraction in Dusseldorf is the Alstadt which claims to have some 500 pubs. We weren't there long enough to try all 500, but we managed to stop at a couple! The nice thing about that area was all the places with outside seating. For three blocks straight it's bars/cafes where you can sit and relax with a drink while you people watch. There is also a little market in the main square with cheeses, meats, flowers, veggies, and fruits. The next big attraction is the Konigsallee, which is just a bunch of extremely expensive stores. Like a huge Galleria all up and down the streets...so of course I just did window shopping. The stores run along side a little river/moat with a couple of fountains. I was surprised the town was so trendy and up scale.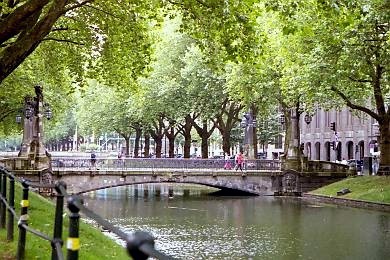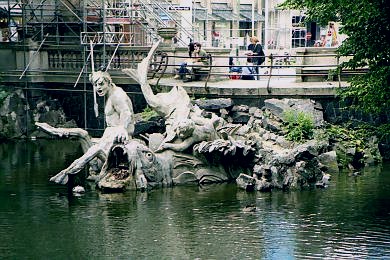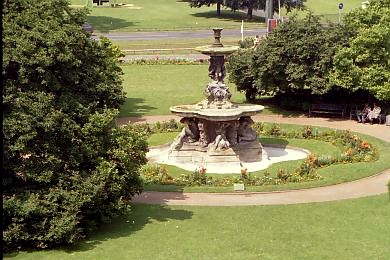 I was also surprised to notice that the women in Germany don't wear shorts. The majority of women wear jeans or pants and a few had on skirts. Anyway, I finally dragged my weary feet back to the hotel about 5:30 pm to await Dave's return.
On Thurs it was rainy in the morning and Dave had meetings, so I just hung out in the hotel. Dave was done by noon and the skies started to clear so we set off for the Hauptbahnhof (train station) to see about getting tickets for the weekend excursions. Then we spent the remainder of the afternoon shopping a little and relaxing with a beer and Kebap (the huge skewered meat, like gyros, served in a pita with seasonings/sauces). Oh and I can't forget the wafflens (waffle cones with ice cream)! yummy!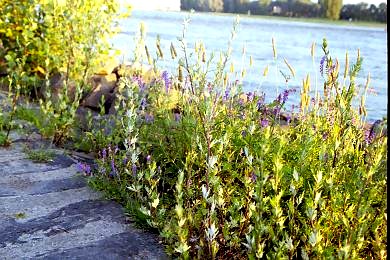 Then we went to the river out on a little pier and watched the sun set.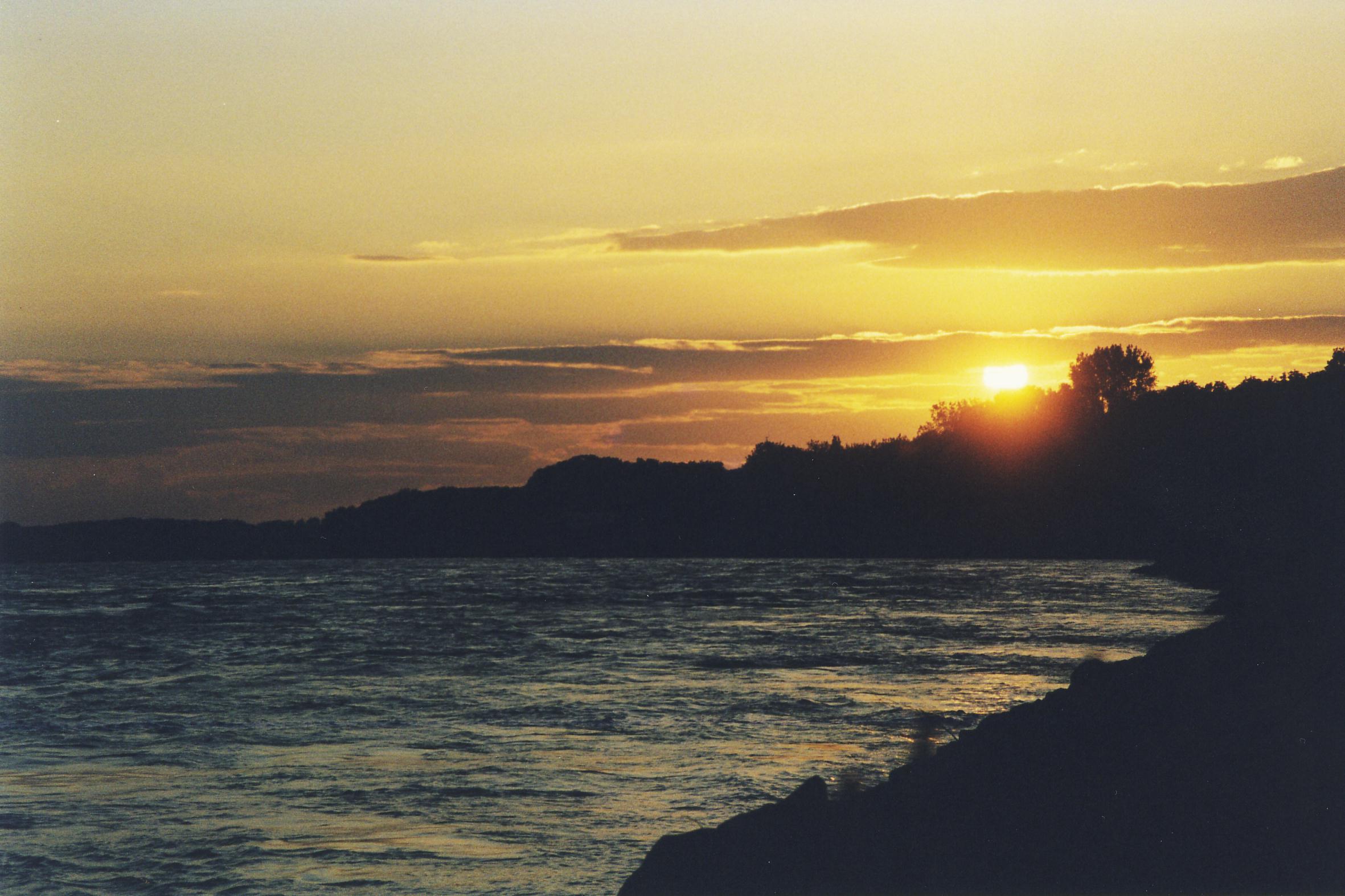 The

End
Back to Germany travel page Click here