Epidavros, Greece
October 8th, 2004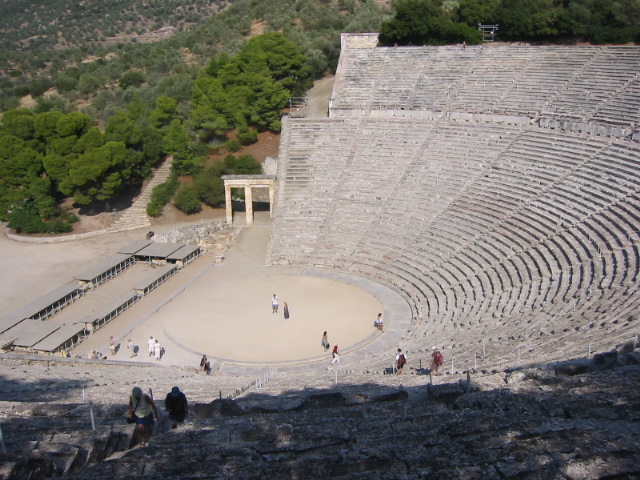 Upon arrival in Nafplio, we had asked the hotel for the bus schedule to Epidavros and Mycenae. We decided to take the afternoon bus to Epidavros first and walked over to the bus stop at the appropriate time. Problem was that there were two bus stops for Epidavros, with two different times and we weren't sure which one to wait at. We started asking other people who where sitting around and they weren't sure. Then a bus driver overheard us and told us to go wait at the other stop. Then at the other stop a bus official said to go to the previous stop because the bus was coming right then. Well luckily the stops were only a half block apart. So safely on the bus for a 45 minute ride, we were able to relax and watch the beautiful landscape go by.
It was definitely worth the trouble finding the right bus, because the theater was really spectacular! Built in the early 2nd century BC, the accoustics of the theater are unbelievable.
There are also some ruins on the grounds at Epidavros. Various temples were believed to have been built here around the 3rd and 4th centuries BC (Temple of Artemis, Temple of Themis or Aphrodite, Baths of Asklepios, just to name a few...). Today all you can see is the outlines of the buildings. So it's necessary to have a really great imagination to discern what was once there.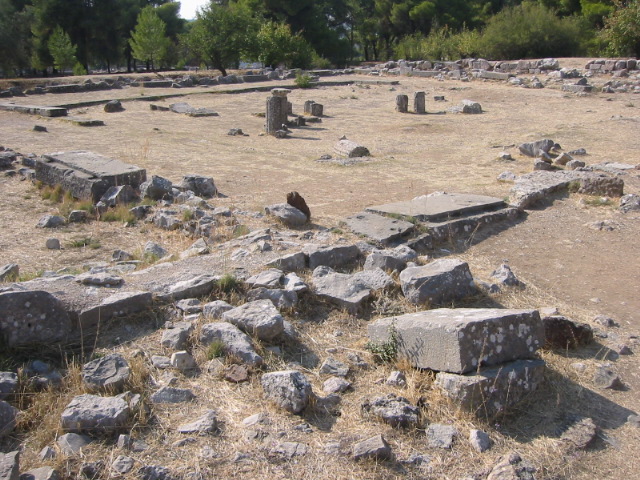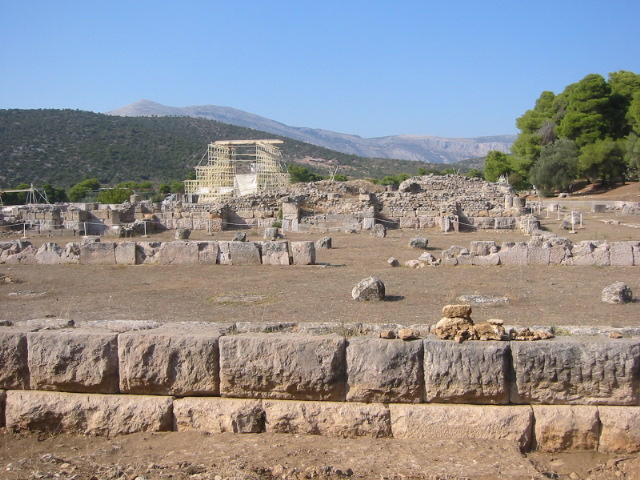 After we looked around we headed for the next return bus to Nafplio, but we missed it by seconds. So with nothing to do for a couple of hours, we sat down on a picnic bench and opened up our snacks. While eating tuna and a bag of mixed nuts, one of the guys that worked there came over to talk to us. He said that he was just closing shop and would give us a ride back to town. We talked about the local economy and crops. I was surprised to find out they produce a lot of oranges to make juice in that area. We also asked him about the effects of the recent Olympic Games on the rest of Greece. He said they didn't get the large influx of people that they were expecting even though they spent a lot of money refurbishing the little town. It was really interesting to hear a local person's point of view. Back in Nafplio that evening we met up with him after dinner to finish our discussion over a glass of wine.
The

End
Back to Greece travel page Click here