Ferry from Patras (Greece) to Brindisi (Italy)
October 24th, 2004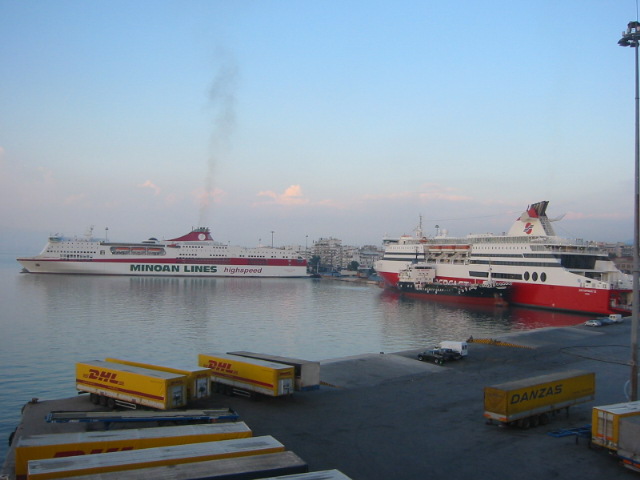 Friday morning we woke up early, gobbled down our breakfast, and caught the bus to Patras. We only had one change over on the way, so it was a pretty painless process. In Patras we stopped at a really delicious cafe for a late lunch before boarding the ferry. Armed with bread, fruit and a can of tuna for dinner, we were ready to pull up the anchors and head to Italy!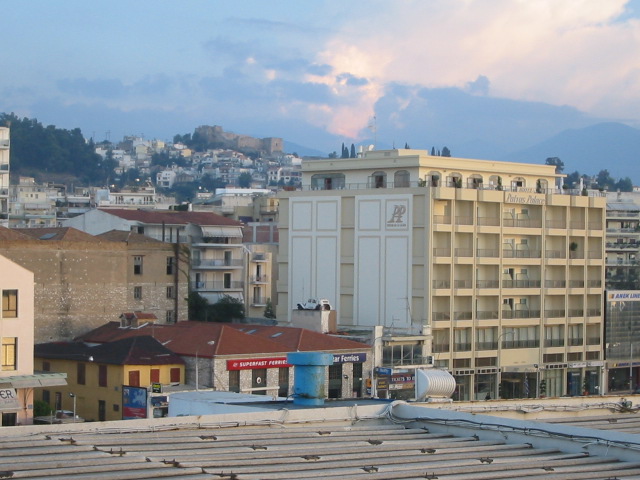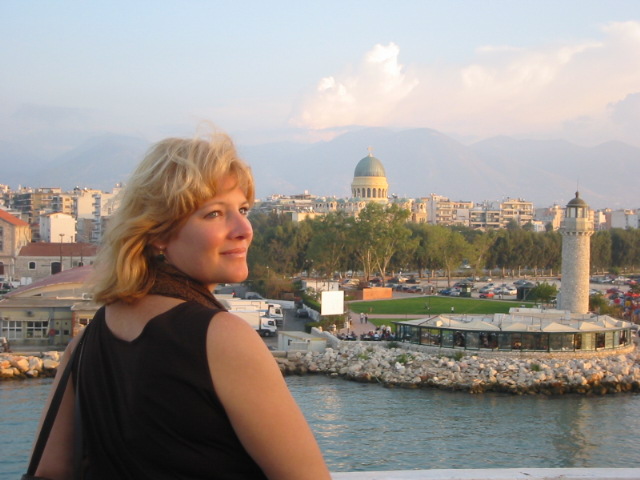 Of course we couldn't leave Greece without one last goodbye toast of ouzo! And a few pictures has we headed off into the setting sun.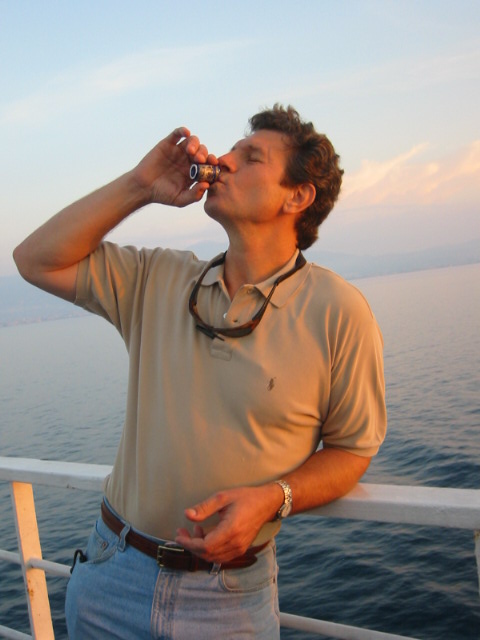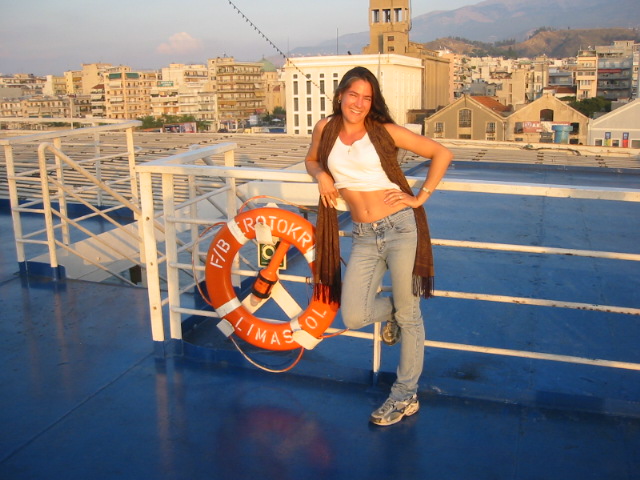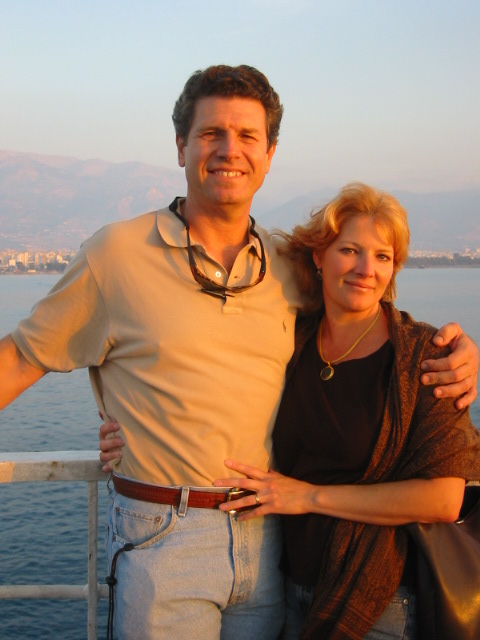 I always love a sunset over the water.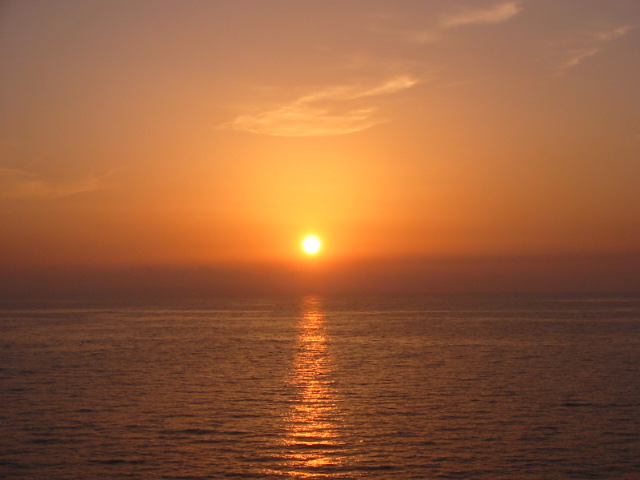 The

End
Back to Greece travel page Click here