Highlands of Scotland
August 1st and 2nd, 2002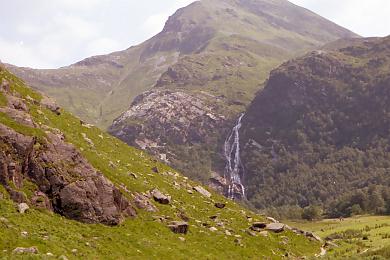 Thursday we departed on a two day guided minicoach tour of the Highlands. I really enjoyed the tour because we got to hear all the history of the places that we passed. Of course, our driver spun a few tall tales too! Thursday cleared up very nicely so we had a picnic lunch on one of the hills with a splendid view of some of the small "mountains".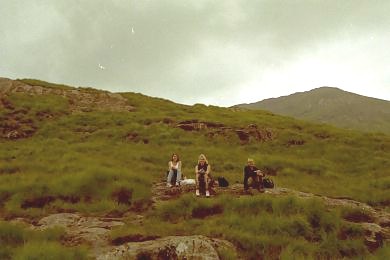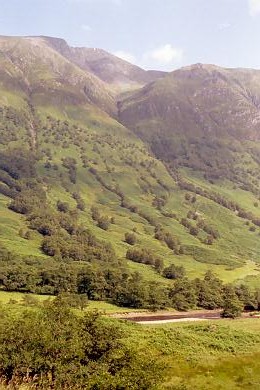 Then in the afternoon we stopped for a short hike to a waterfall. After the hike, our driver took us to one of the places where they make scotch whiskey from the natural spring waters off of the mountains.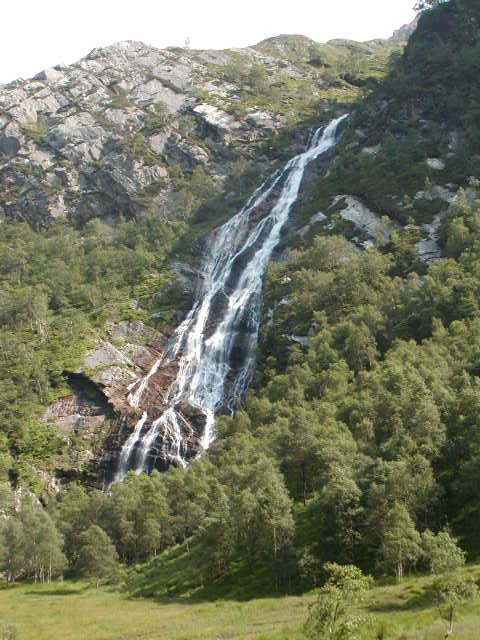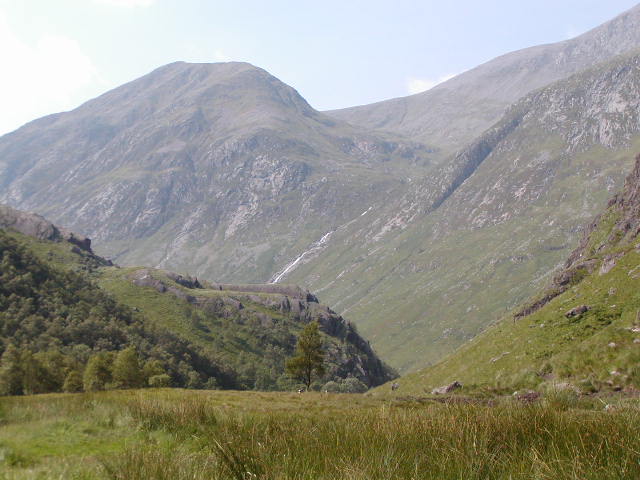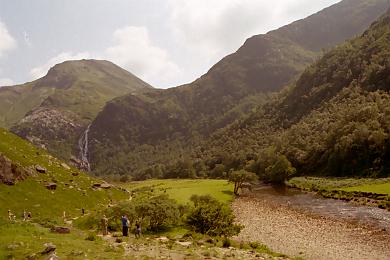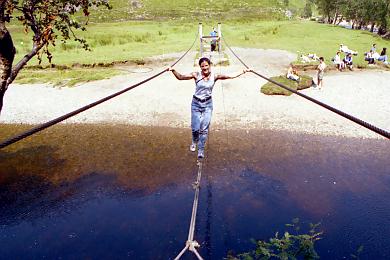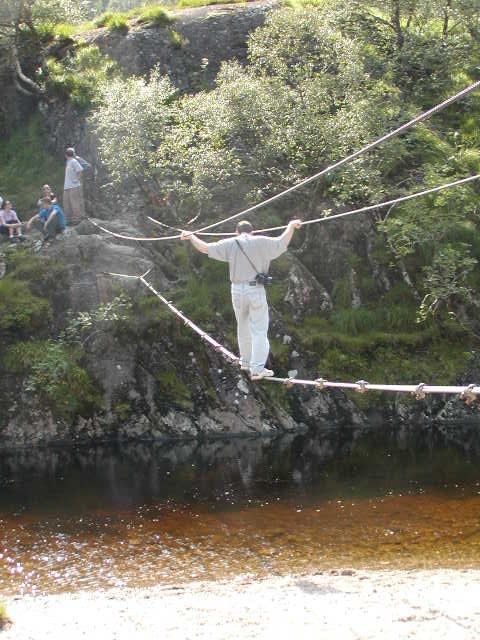 **************
A little bit shaky.... As long as nobody looks down, we're fine!!!!

I think I can... I think I can...

**************




As evening approached, we pulled into Inverness (city at the northern tip of Loch Ness) to spend the night.
Started the new day with a traditional meal, including blood pudding! It's actually not as bad as it sounds. It's made mostly of grains, pepper, onion, and other seasonings and then a little blood (usually from lamb I think). It's bought in a roll and looks like summer sausage. It's fried up in a pan and served basically like a hash brown. Anyway, our first stop was at Loch Ness to try and find Nessie! A loch means the body of water at the base of the mountains which were formed from the ice melting off. So there are tons of lochs all over the highlands. The Loch Ness was really pretty, but we never saw Nessie...Oh well!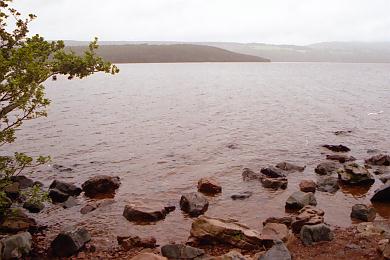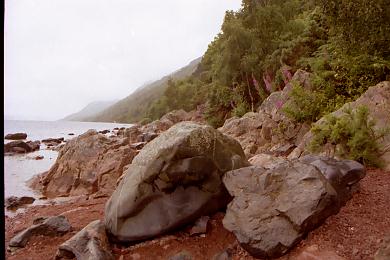 (Or Did We?)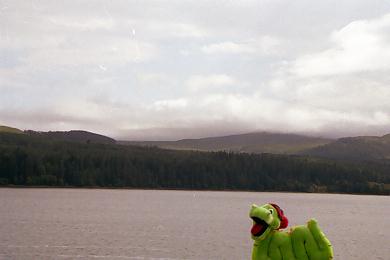 Our next stop was at Glen Affric (a valley used for the filming of "Last of the Mohicans", not to be confused with Ben Affleck) for a short walk up the hill and then down around the river. It was absolutely breathtaking views with tons of ferns and heather growing everywhere. We even sampled some of the wild blueberries.
****Click on the Picture below to see the Glen Affric Picts****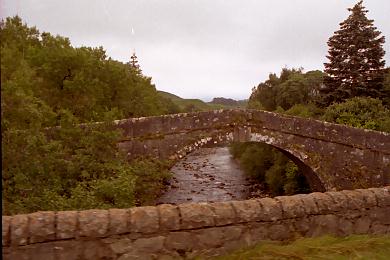 This was an old castle that we drove by on the tour.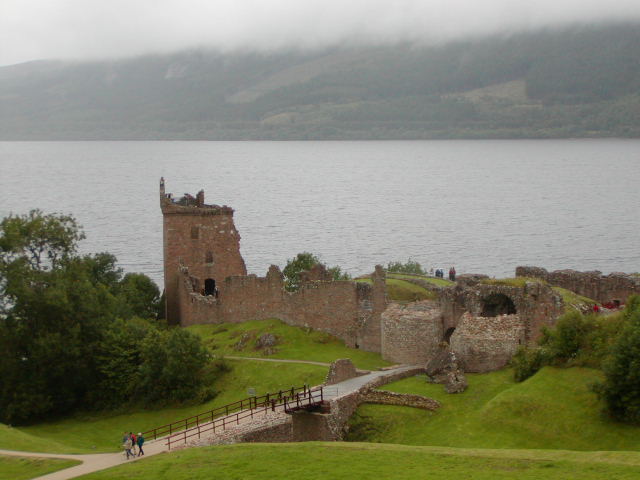 For lunch, we ate in a little town on the Loch Ness and did a little bit of shopping.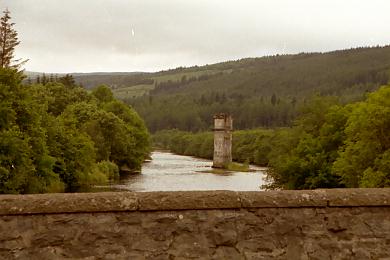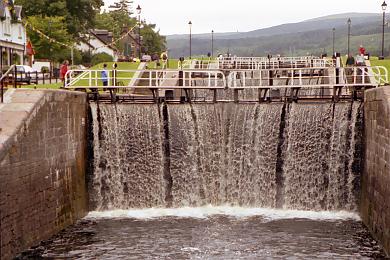 Dave and Vareen with Nessie!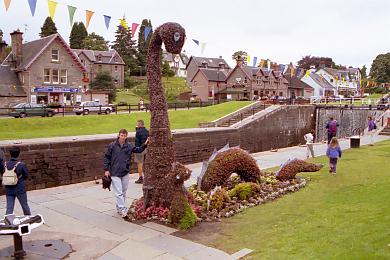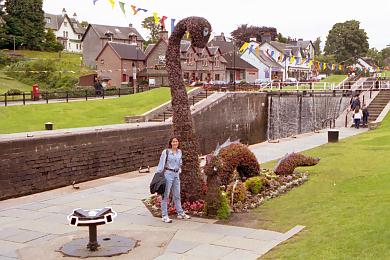 Goodbye from Scotland!!!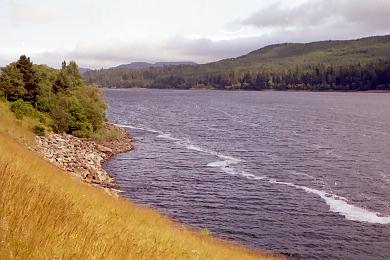 Back to Scotland travel page Click here