Lantau Island and the Po Lin Monastery
March 26th, 2003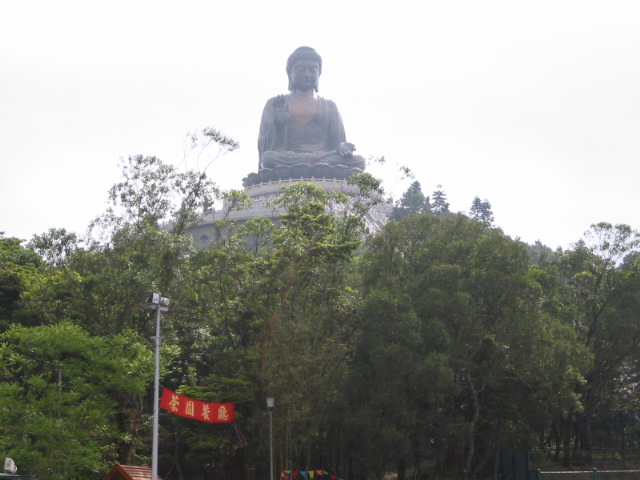 Today is the day we leave Hong Kong, but not until midnight. With a whole day to explore, we decide to visit Lantau Island and the Po Lin Monastery, which is on the same island as the airport. We took our bags to the airport storage after hotel checkout and boarded the bus for Tung Chung. Tung Chung wasn't too exciting a place, so we boarded the 50 minute bus which goes directly to the monastery.
The Buddha at the monastery was unbelievably huge (202 tonnes)! There are 268 steps to the top, symbolising the merit Buddhists must earn in this life in preparation for the next. Planning began on the big buddha in 1974, but the dedication ceremony was not held until 1993. The pedastal that the budhha sits on contain rooms for meditation, a bronze bell (6 tonnes), oil paintings, gift shop, and plaques giving the history of the budhha. Assembled on site, it was interesting to read how they bolted it together on a framework (much like the Statue of Liberty).
Up the stairs we go!!!!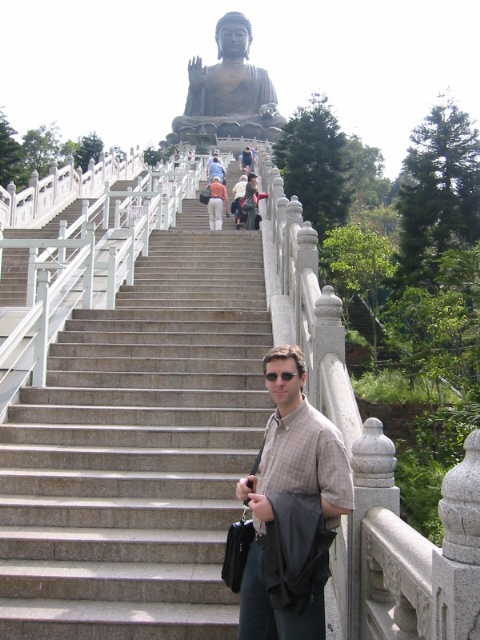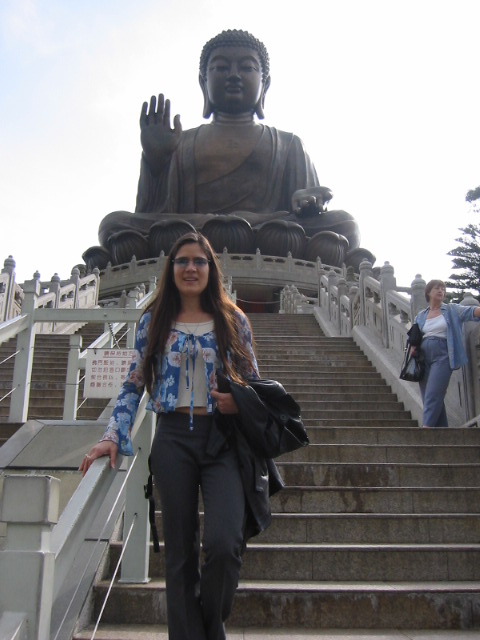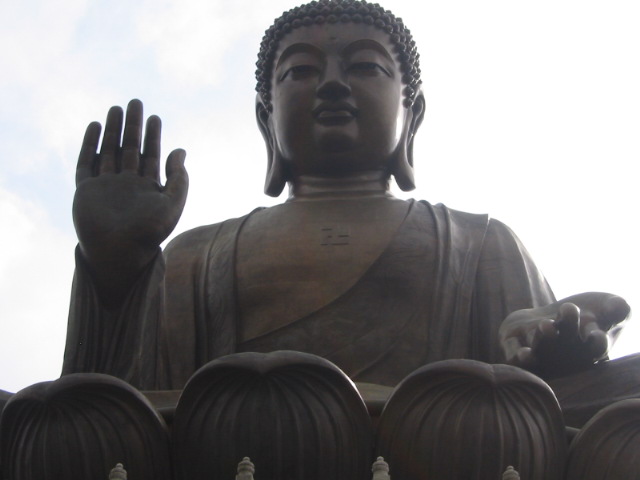 Once we were at the top!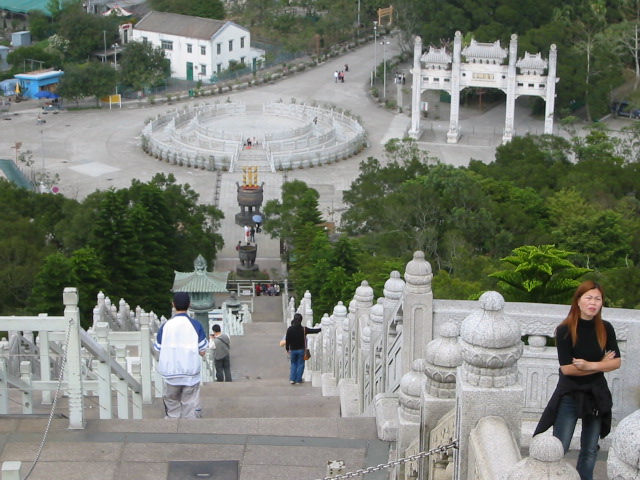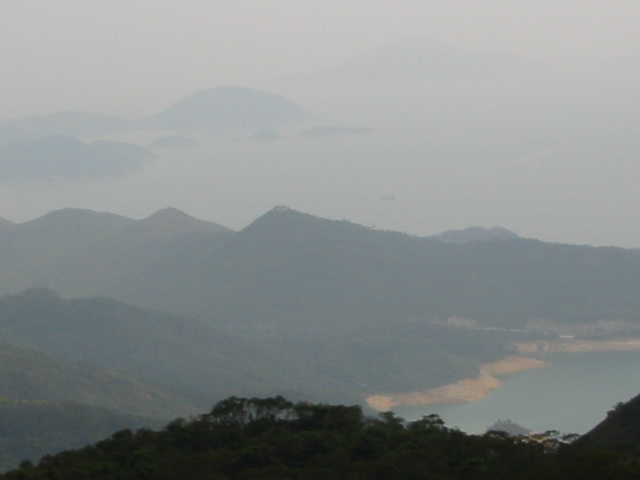 The lotus symbolises purity because it grows in the muddy pools and still produces pure flowers. They surround the base of the buddha statue and are held in the hands of one of these statues...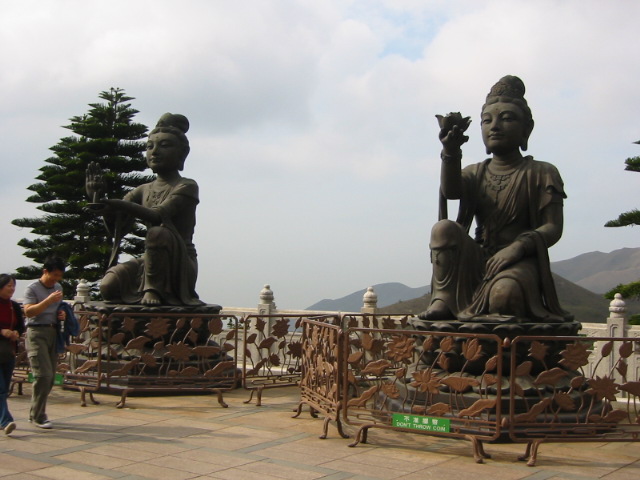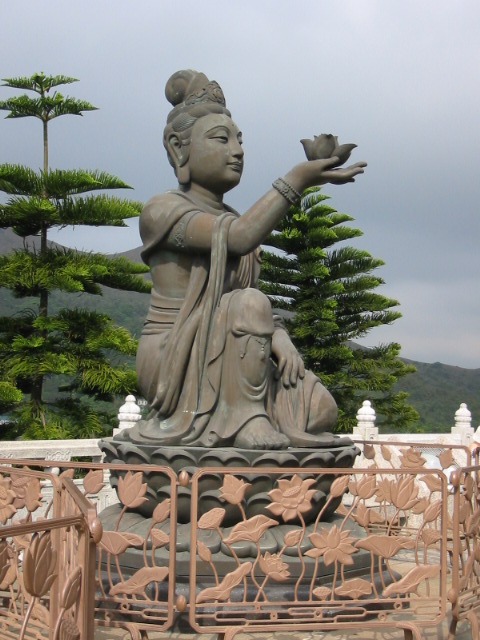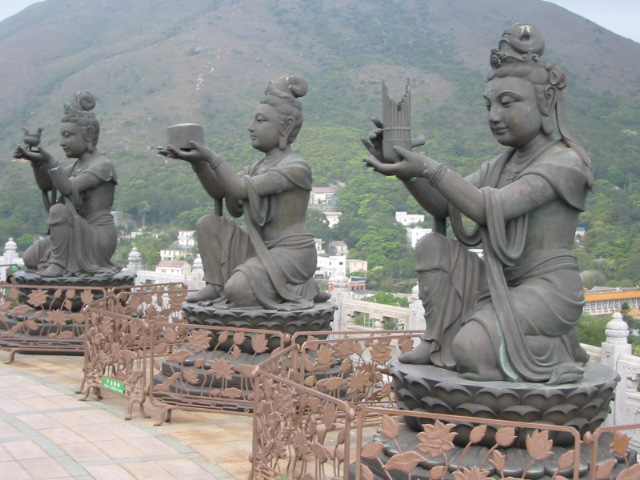 Other sights....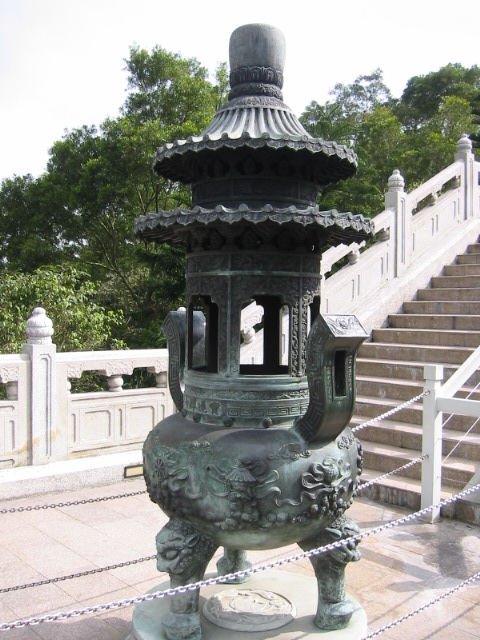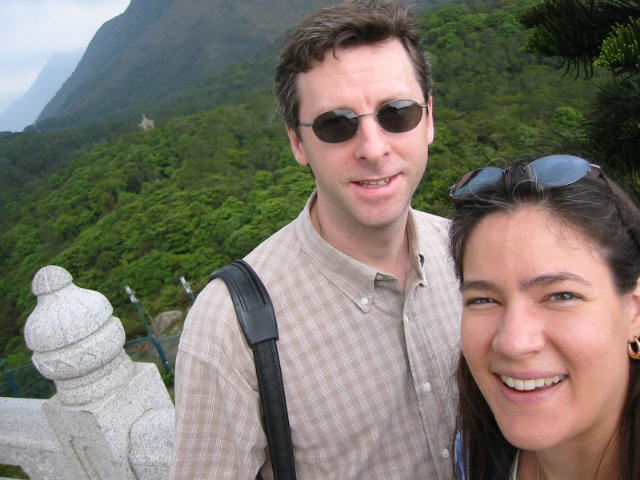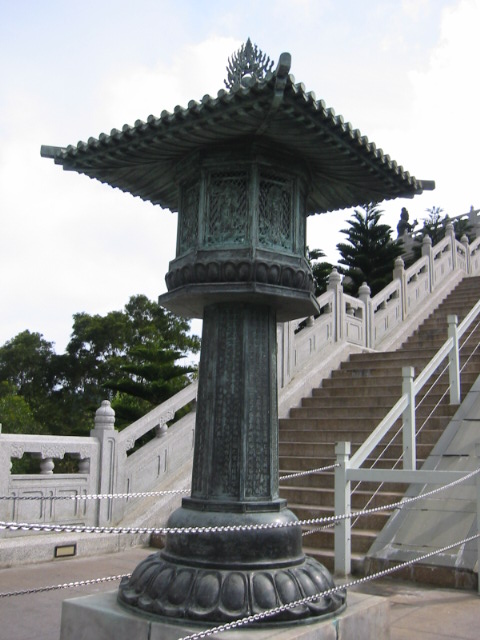 The weather started to turn pretty grey as we made our way back down the steps, but it passed us by!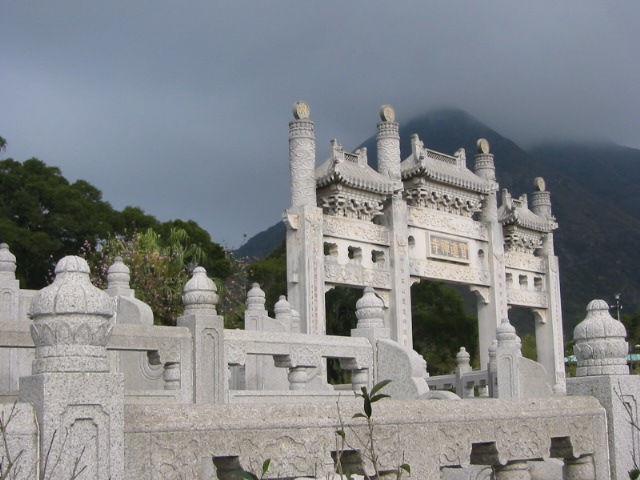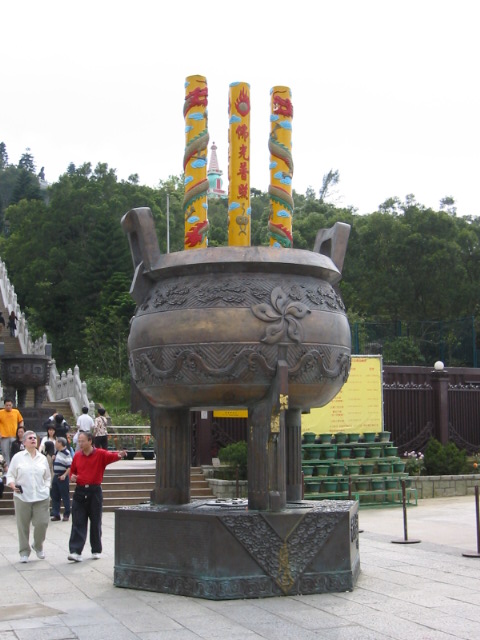 There are other buildings at the monastery. They are all lie one behind the other on a single axis with upturned eaves in traditional architecture of Chinese Buddhist temples. The first monks settled in this area in 1905, but this Monastery wasn't officially dedicated until 1927.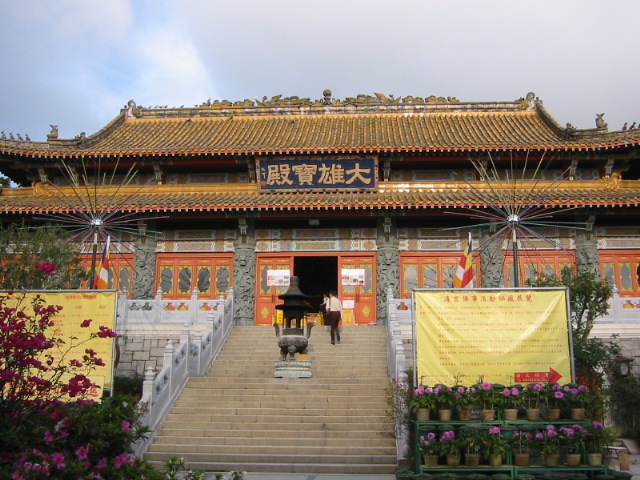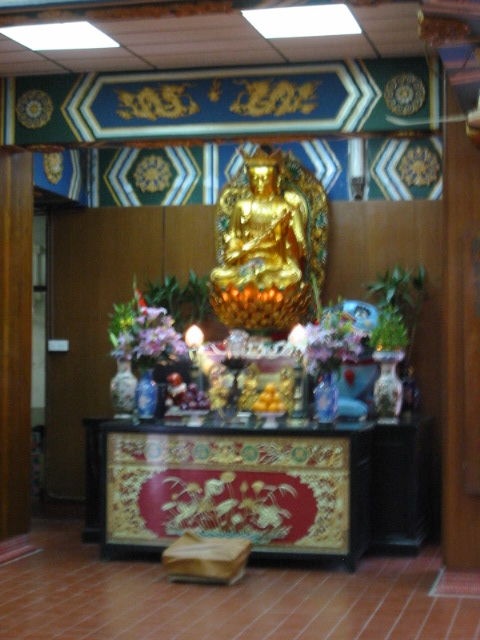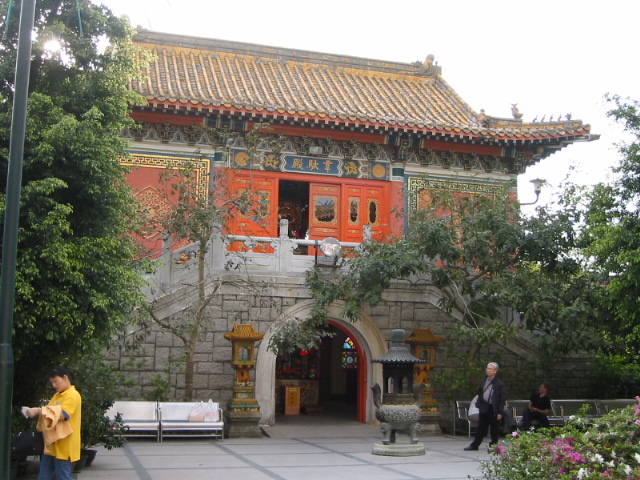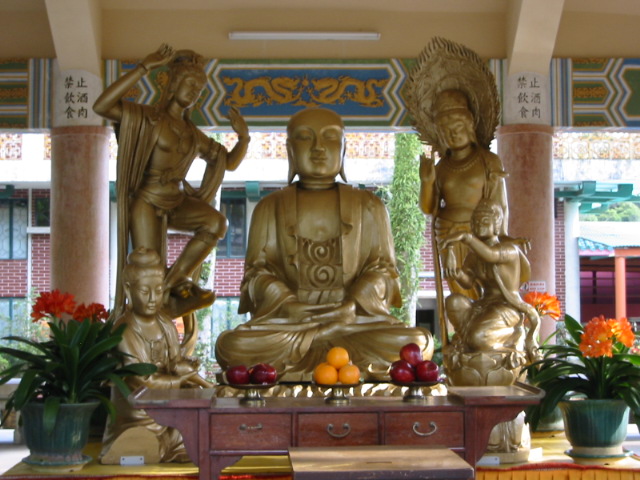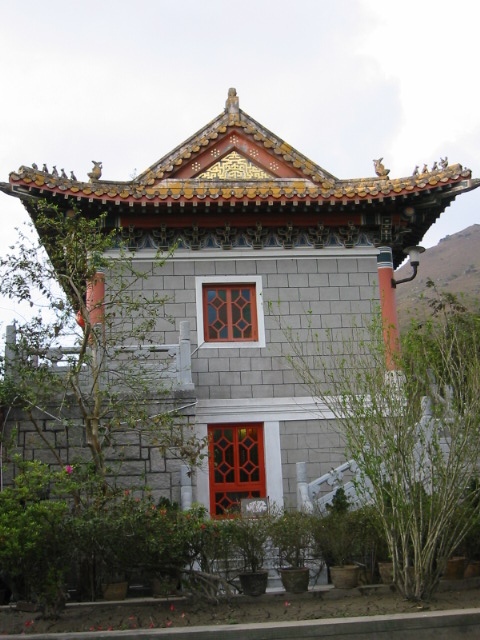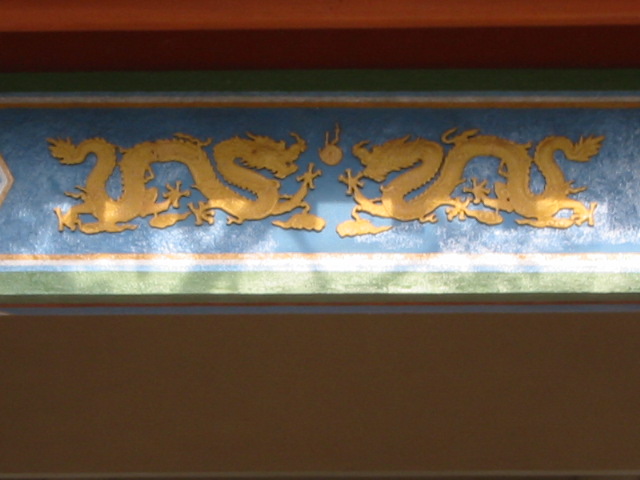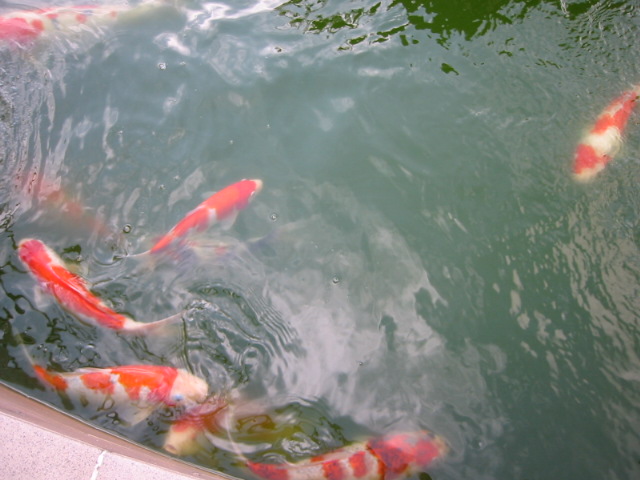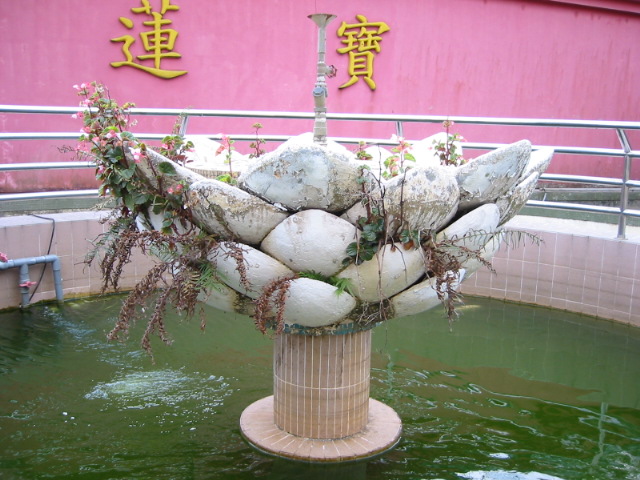 After the monastery we still had plenty of time before our flight, so we found a cafe for coffee and a snack. Then I shopped a little bit so we could get rid of the rest of our Hong Kong dollars :)
The

End
Back to Hong Kong page Click here