Nafplio, Greece
October 7th-9th, 2004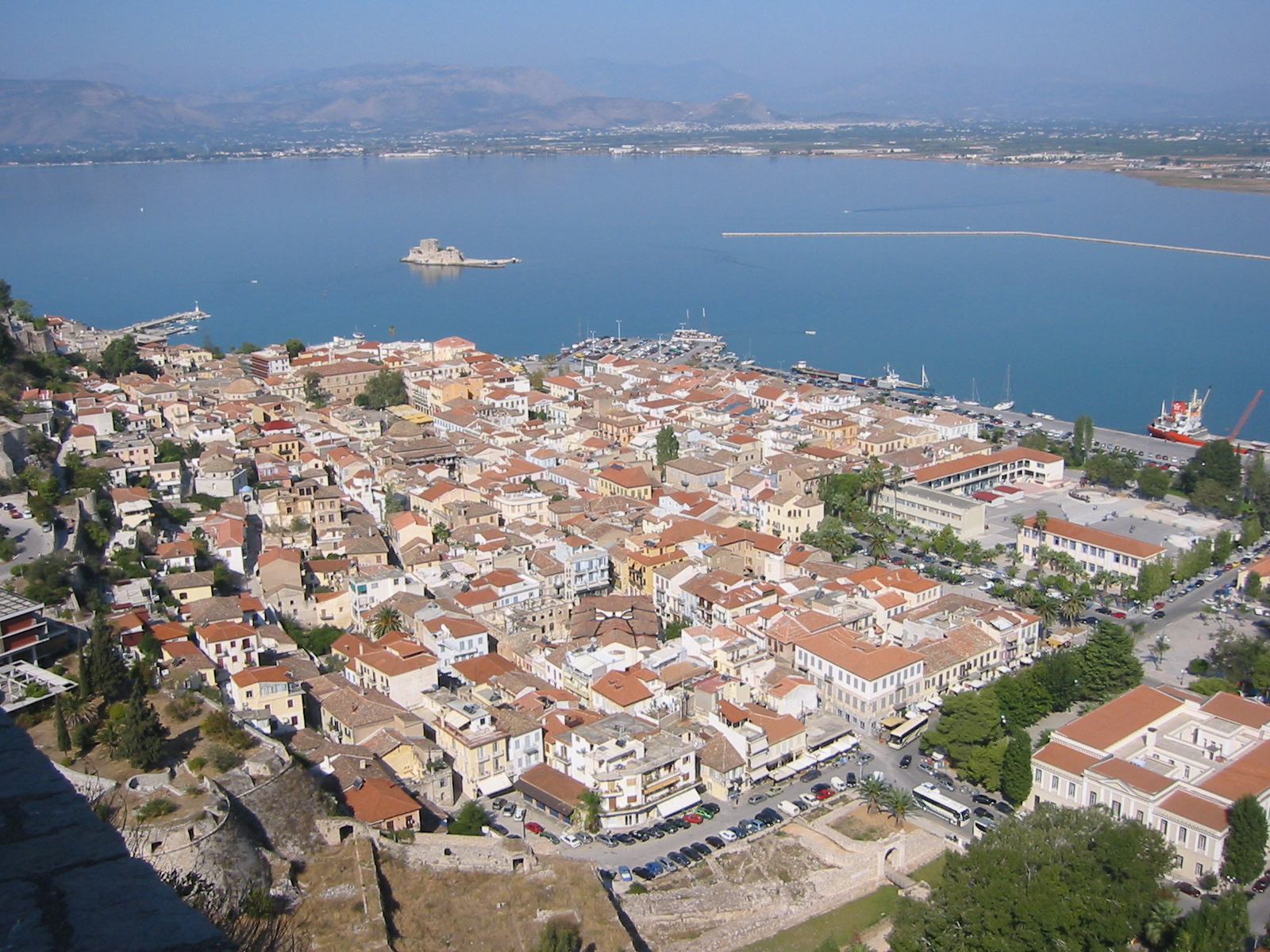 We arrived in Nafplio Thursday afternoon. The funny thing was watching us try to find the correct bus. We quickly learned that most signs are in Greek, including bus destinations! Since the buses in Greece don't run exactly on time, it's necessary to read the sign on the bus to be sure of the destination. So our first time at the bus stop we had to ask everytime a bus came along. Luckily the local people were very nice and helped us out.
Anyway, after arriving in Nafplio we took a walk around the old town. It's built into a hill with a castle at the top and water at the bottom. We found out that Nafplio is a favorite place for the people of Athens to escape to on the weekends. So of course there are tons of shops, restaurants, and even two resort type hotels.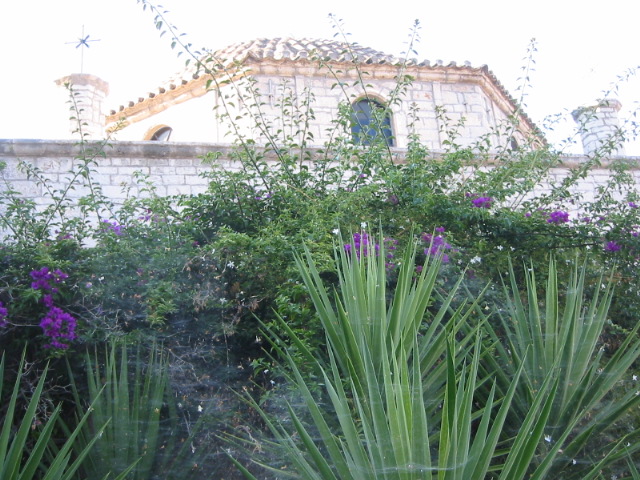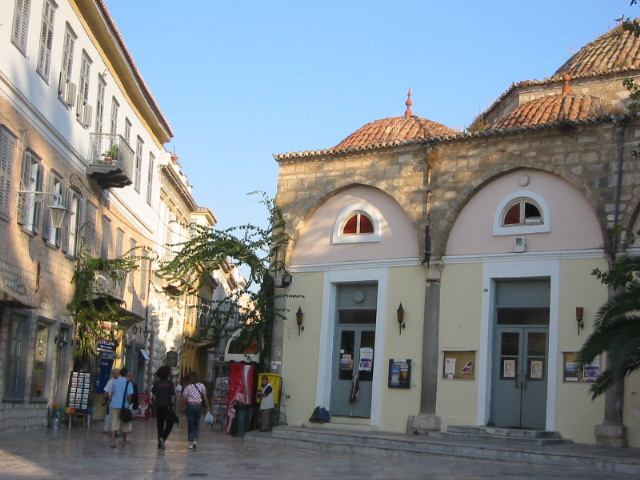 Along the boardwalk (in the picture behind us) runs a string of restaurants and bars with outdoor seating. The weekdays weren't too busy, but on the weekends people pack into the outdoor tables and people watch the others who walk along the board walk. As they see friends, they stop and have a coffee.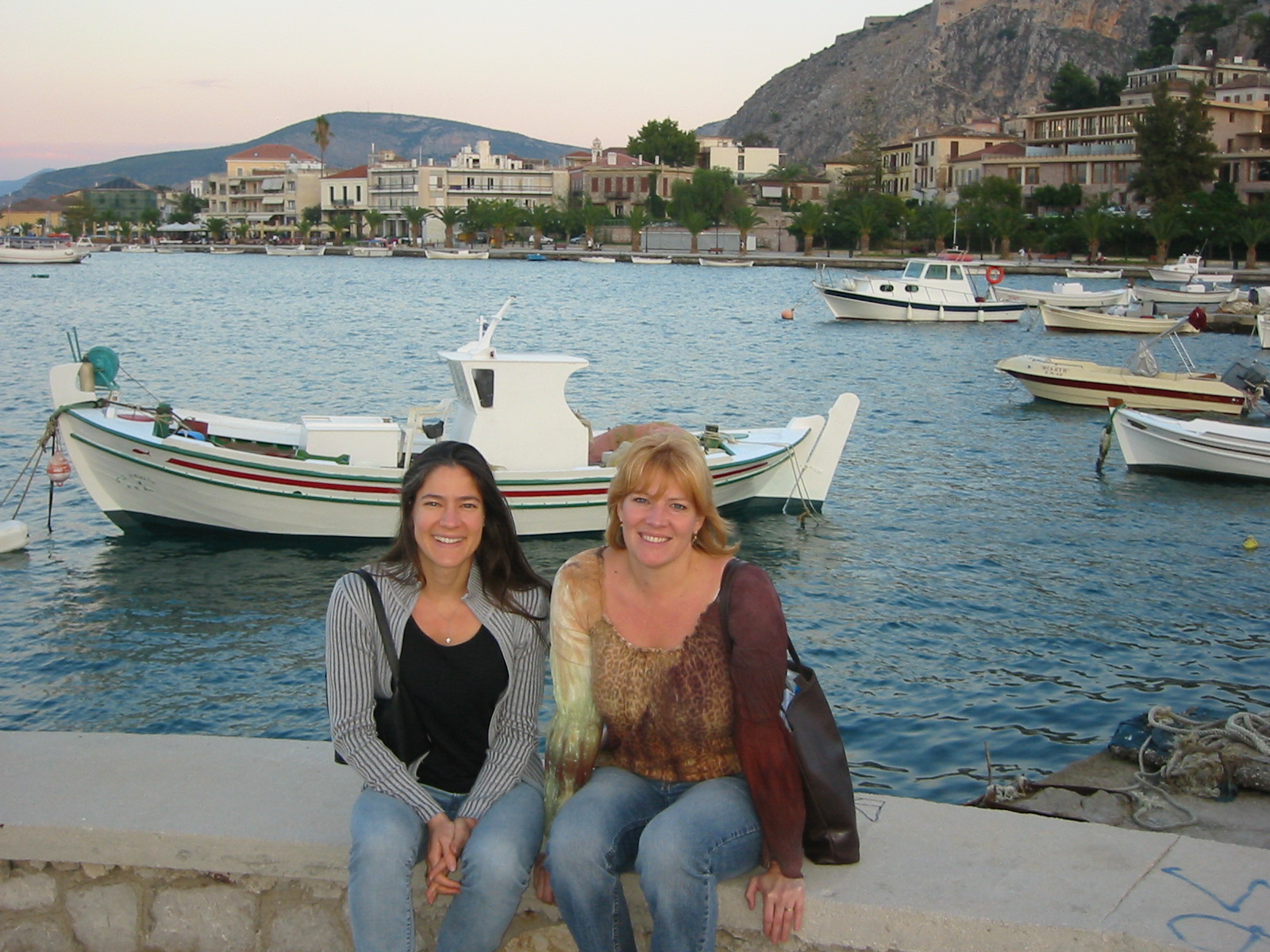 This small island fortress is called Bourtzi. It was built by the Venetians at the end of the 15th century to guard the entrance to the port. We really enjoyed the sun setting over the boats in the evening.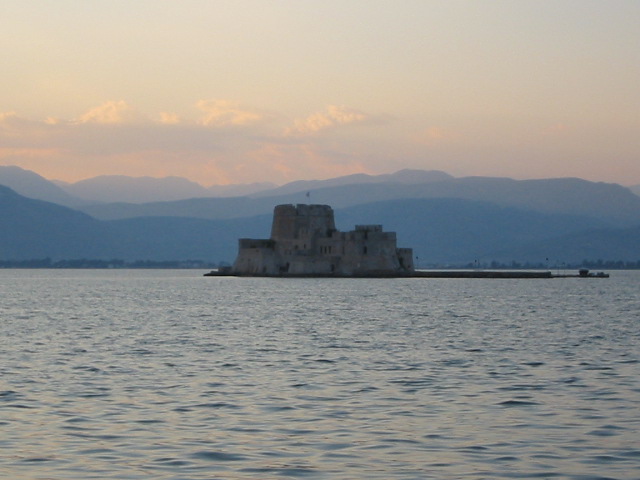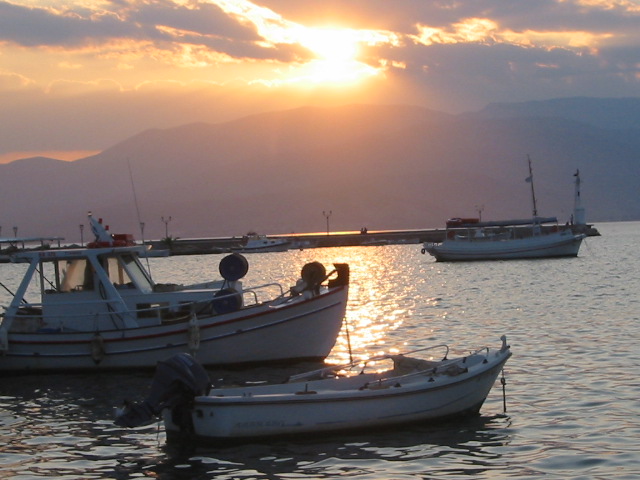 A mere 999 steps to the top of the hill behind the old town lies Palamidi Fortress. Built by the Venetians around 1711, it has served as military post and prison. In 1779 hundreds of Albanian mercenaries were thrown off the bastion's southern wall by Turkish forces.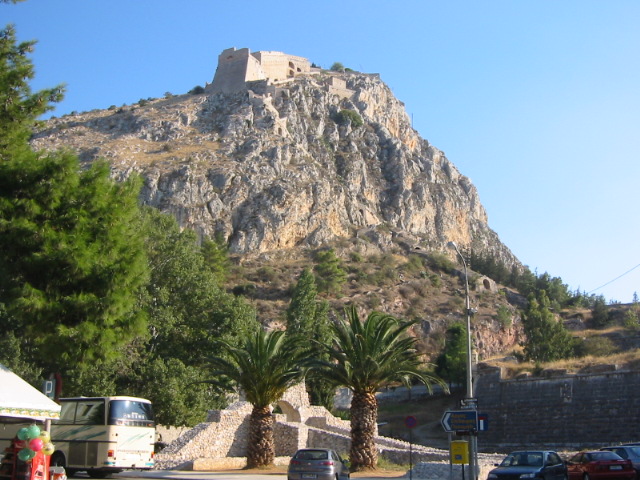 On the way up the stairs are great pictures of the old and new town. The picture at the top of this page was taken from the top of the stairs. (It's the old town with Bourtzi island in the middle of the water.) Anyway, once inside the fortress, the various angles and stairways made for really interesting pictures and great exploration.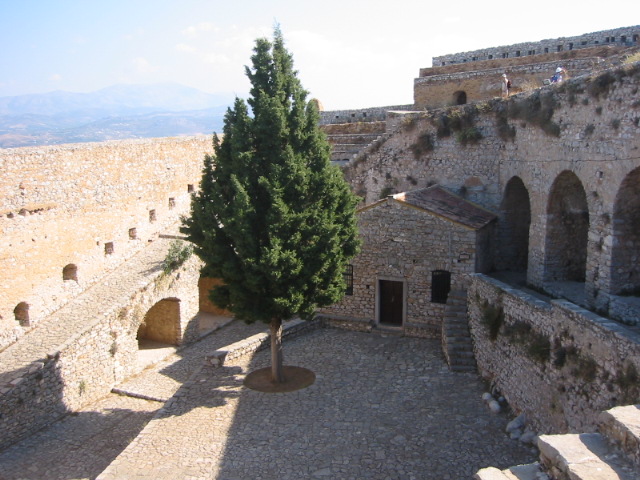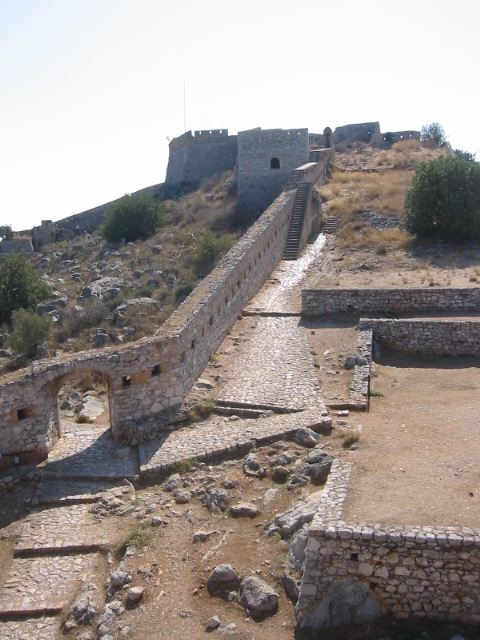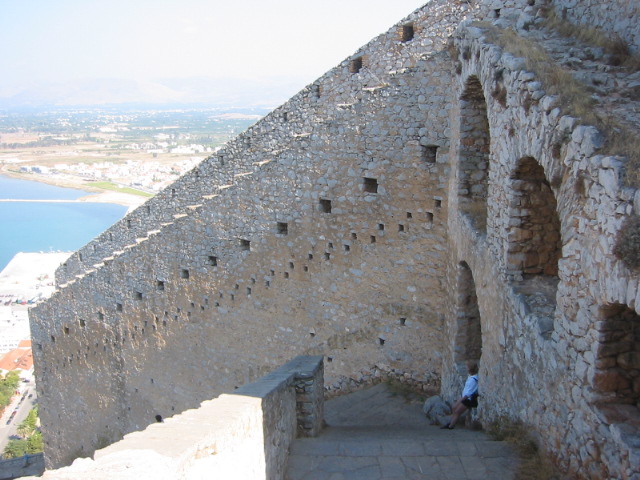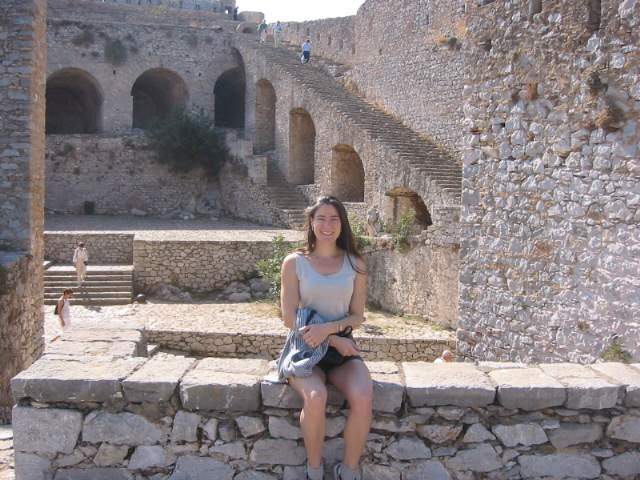 Another neat thing about Nafplio are the bougainvillea plants which grow off the buildings everywhere. Many of the streets are empty during the day, but at night the restaurants bring out tables and chairs for romantic dining by candlelight. One place we went to twice served the best beef in lemon sauce and stuffed peppers. There was an older Greek mother who would sit out on her balcony every night and watch the couples dining. And on some nights a guitarist would play and sing old Greek songs.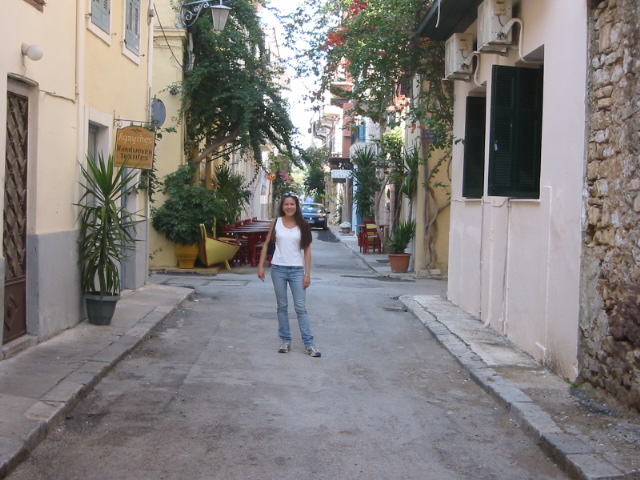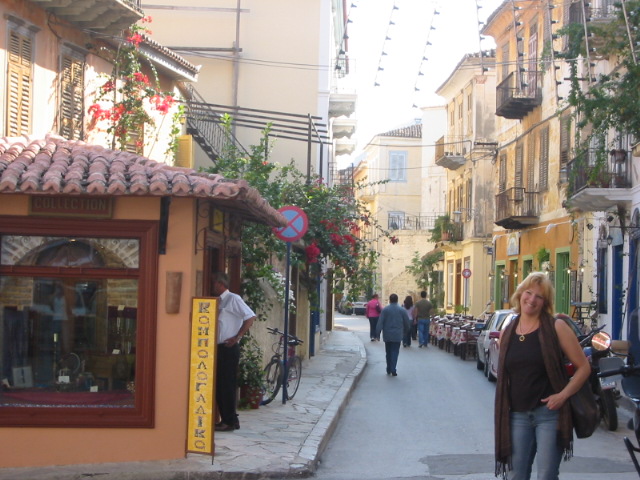 In the evening it was fun to take an enchanting walk around this finger of land jutting out behind the old town. The lighted walkway is built towards the bottom of the cliff and even has a short tunnel through the rock in one part.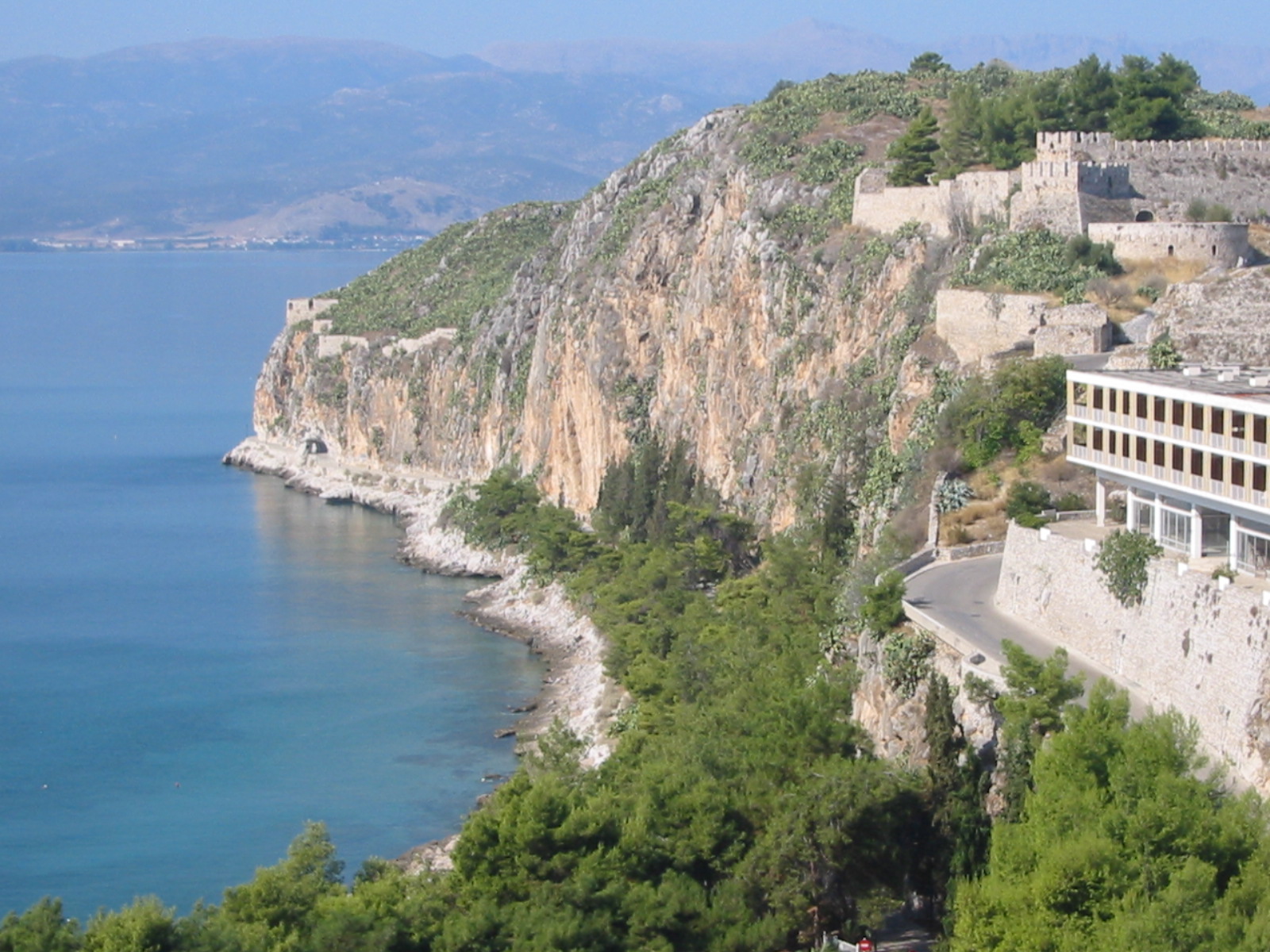 The

End
Back to Greece travel page Click here