Oxford
April 13th, 2003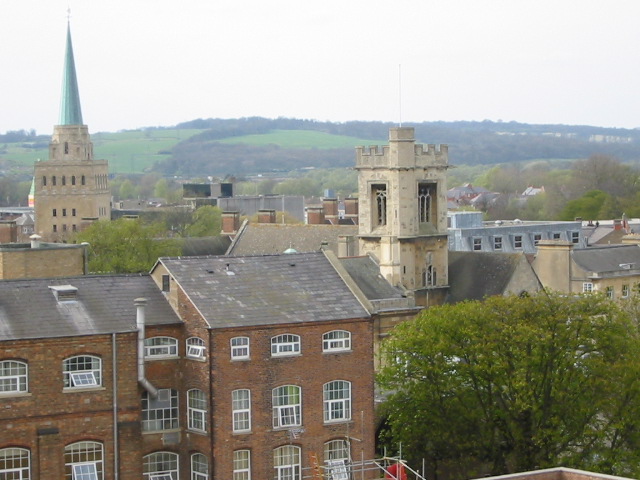 Lazy Sunday with free time on our hands!
The trip to Oxford is about an hour to the northwest, so it's a great day trip. The main attractions are the college buildings, of course! As we walked from the train station, the first thing we approached was the Carfax tower. You can take the 99 stairs up the tower for views of the city. There are around 30 college buildings scattered around Oxford, each with a different name.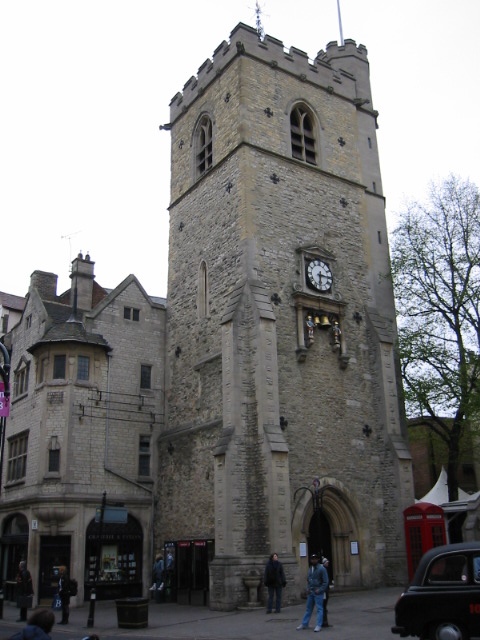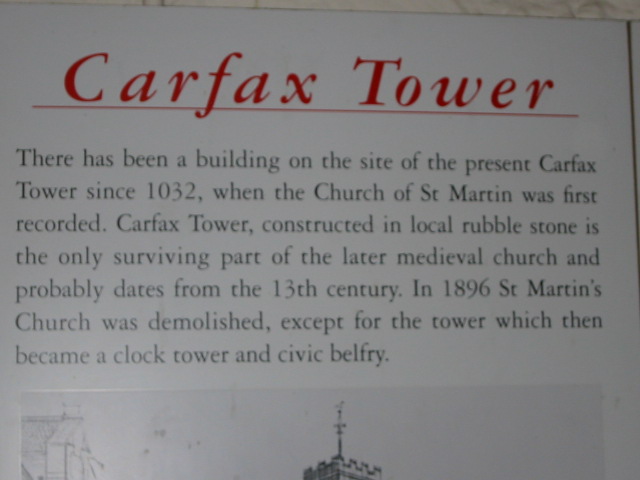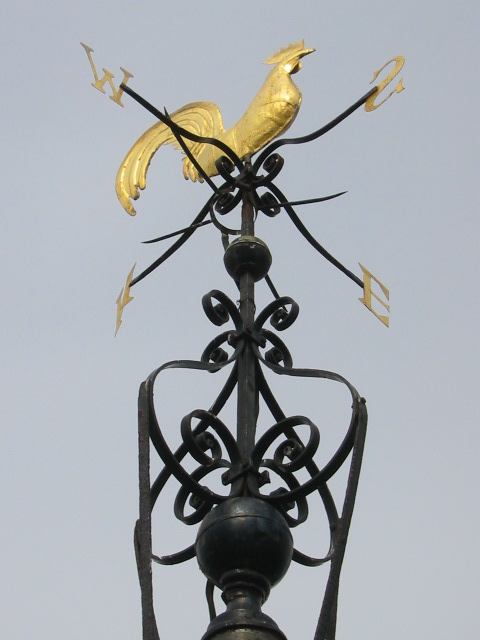 Many famous people have attended Oxford, like CS Lewis, JRR Tolkien, and Lewis Carroll. Lewis Carroll was actually a mathematics tutor at Christ College from 1855-1898. He was close friends with the daughters of the Dean of the college, particularly Alice. Many of the characters in "Alice in Wonderland" and "Through the Looking Glass" were inspired by the people and objects in Christ Church College. We saw several things in the college that were used in the books such as the fireplace hearth and stained glass windows.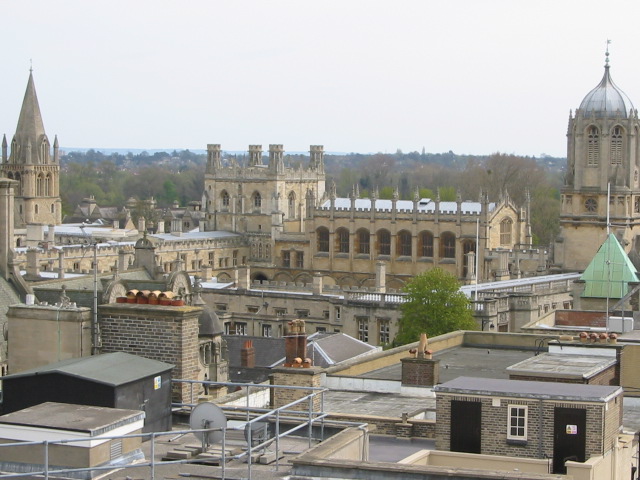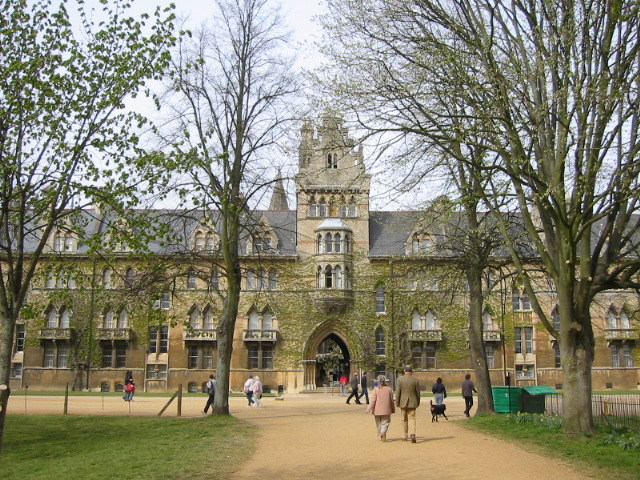 Christ Church College was also used in filming the Harry Potter movies.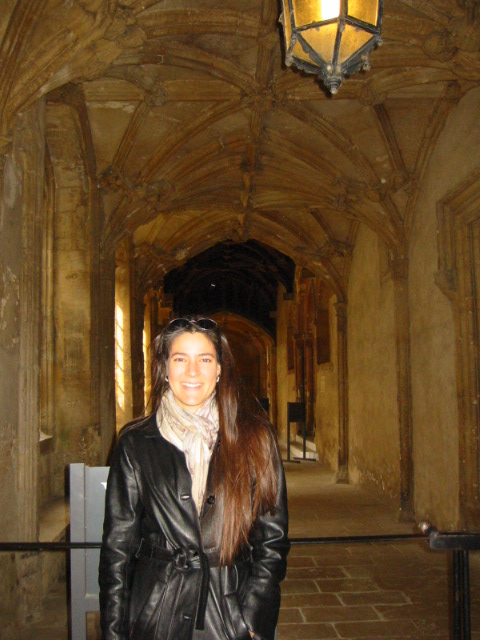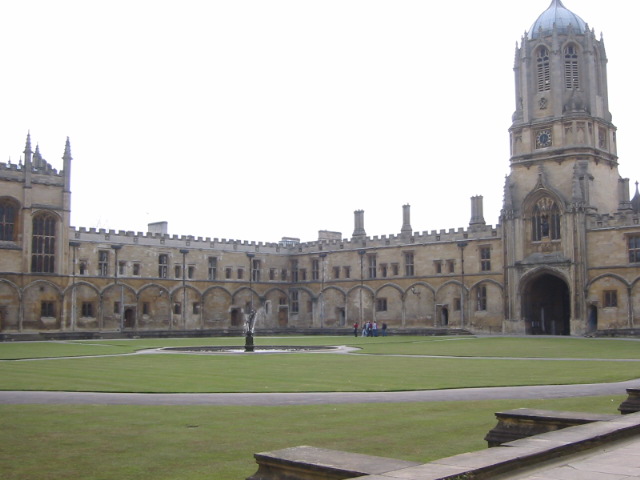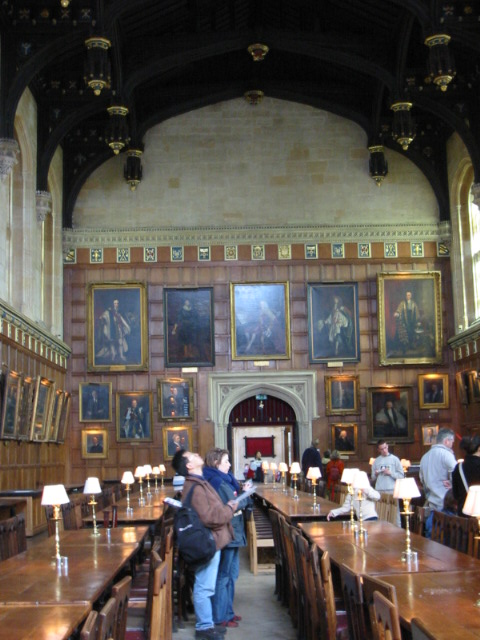 The Cathedral was pretty too!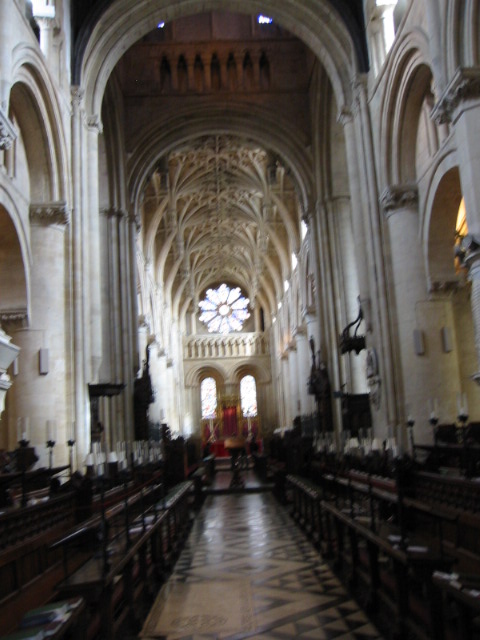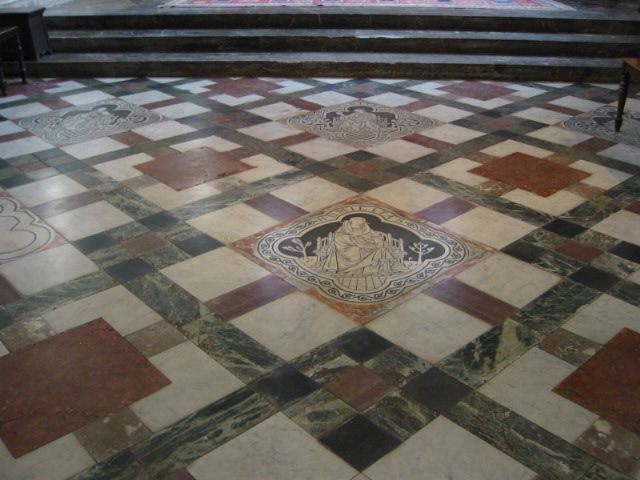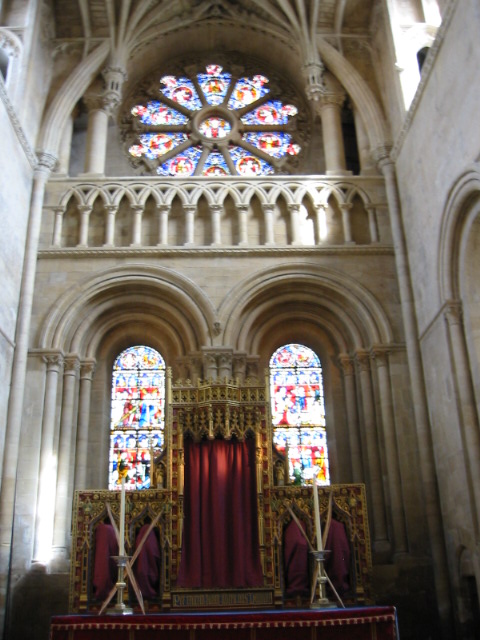 The stained glass windows dated back to 1347 and were beautiful. Some had been destroyed in 1537 on King Henry VIII's orders and found down a well and pieced back together.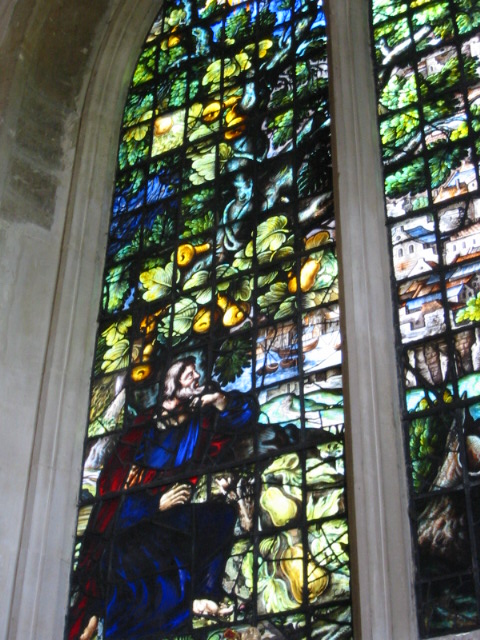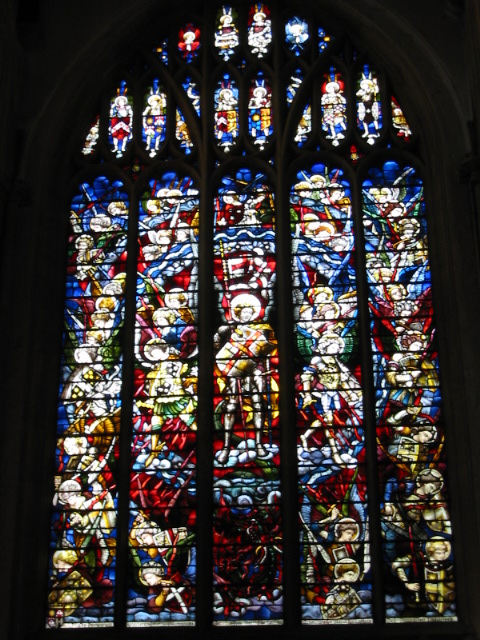 More pictures at Christ Church College...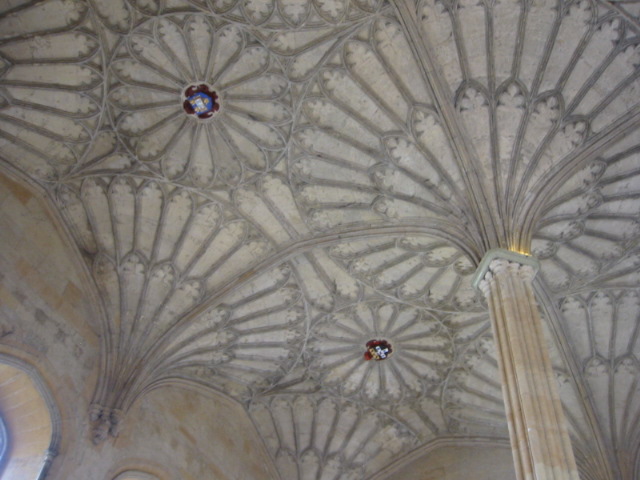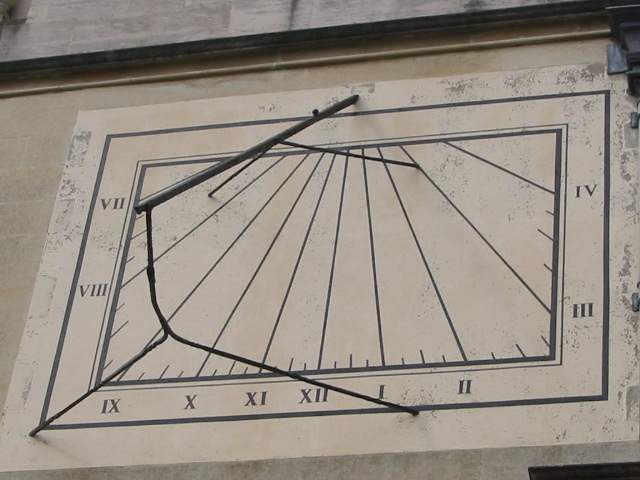 Next we meandered down the street to take in the sight of various other College's.
This is Queen's College...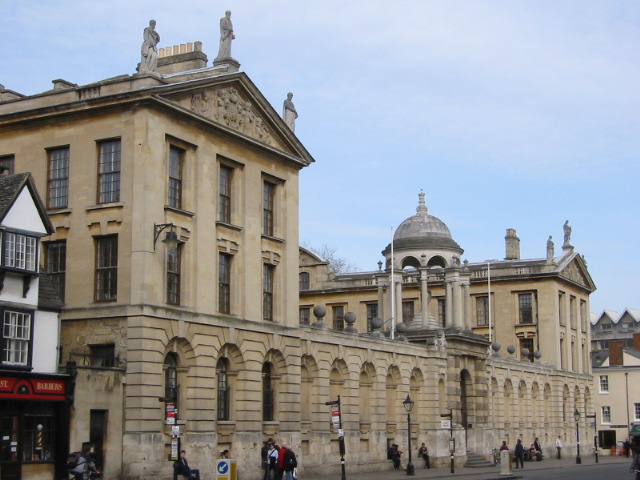 This is Magdalen College...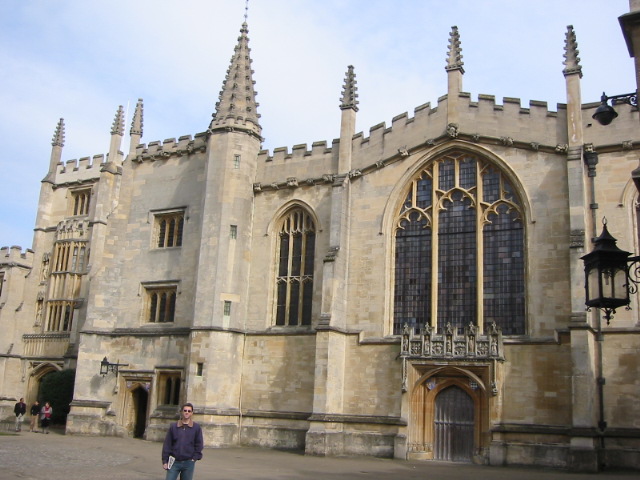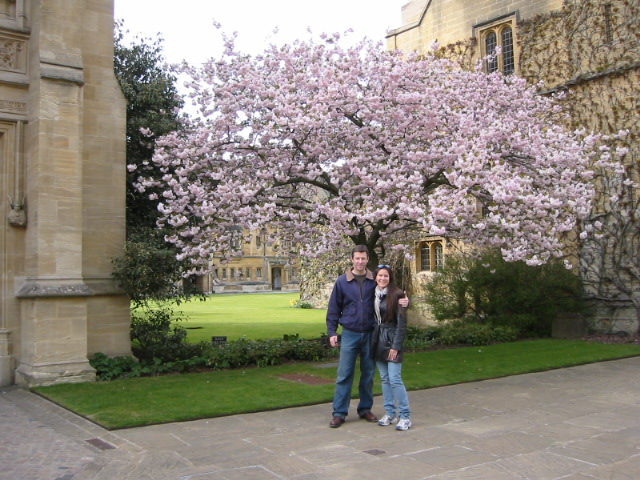 The stained glass windows were beautiful in here too!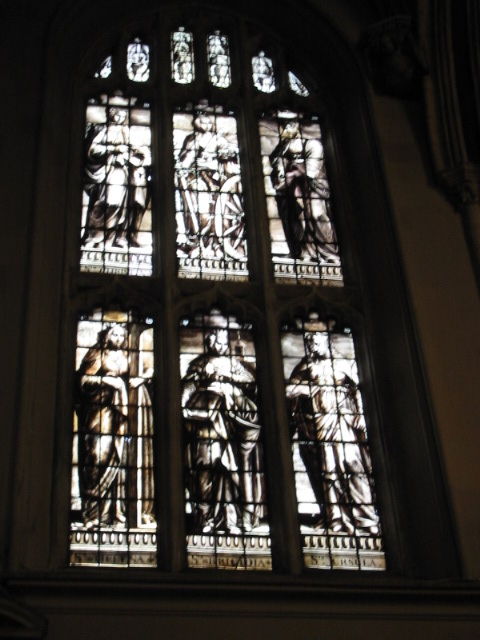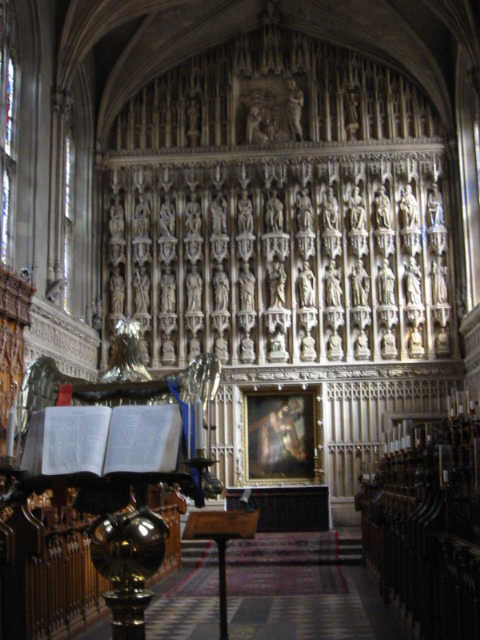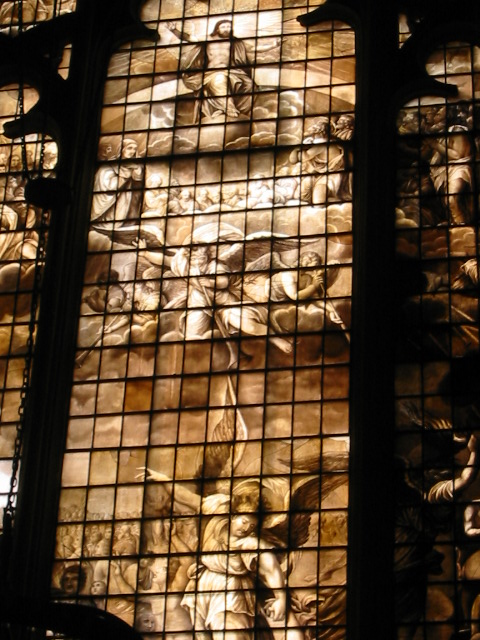 After a hard day of sightseeing, we were starving and headed back to a restaurant for early dinner. Then headed back to the train bound for London. The only hitch in the day... due to signal problems somewhere along the way, the train took two hours to get home. I'm just glad it was on the way home and not on the way there!



The

End
Back to Britain page Click here