Pompei, Italy
November 23rd, 2002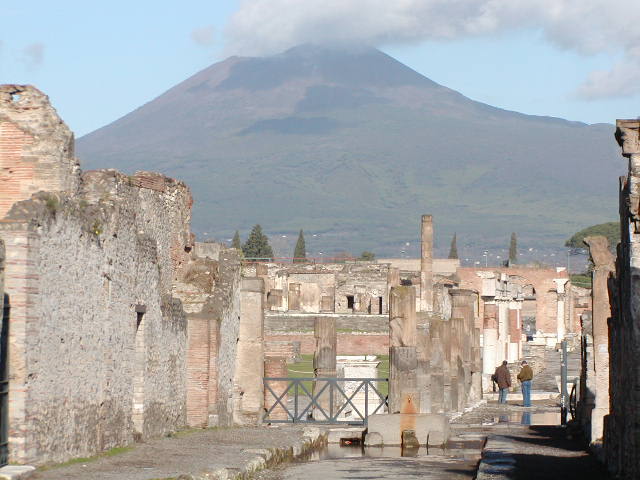 Pompeii was a quick stop Saturday morning on the train ride back to Naples. Itís only about 20 minutes from Sorrento, so we figured we couldnít be that close and not stop! You always hear about Pompeii in the history books, but it was quite a different thing to see it. The ruins from the buildings cover a huge amount of area (supposed to take about 2 Ĺ hrs to see it, but we only took about 1 Ĺ due to time constraint).
Pompeii was buried by the ash eruption of Mount Vesuvius in AD 79. Itís neat to see all the ruins and think about the city that it once was upon a time. Some of the walls still have paintings on them and some of the tables have tiles. Archaeologists uncovered some of the roof tiles and partially reconstructed one of the rooms so that you can see what it looked like. There were rooms with altars and fireplaces too. There was also a display of two human bodies, which were forever preserved by the ash. I forgot to mention that in Rome, according to law, the cats are allowed to forever live where they are born and so the you see cats all over the ruins. Well in Pompeii, the dogs are allowed to live in the ruins and so they are running around everywhere. We had our own little dog, which followed us around the ruins too!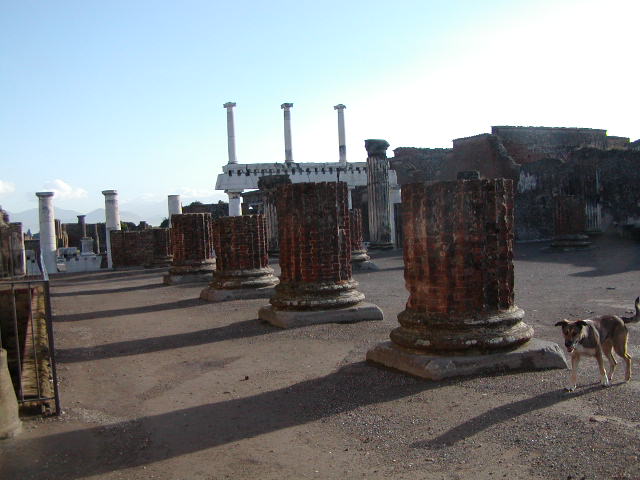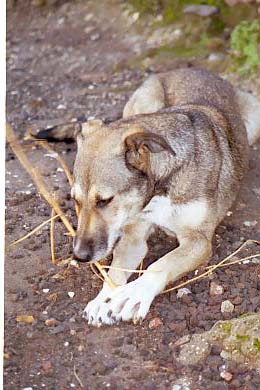 Tons of pictures of the ruins....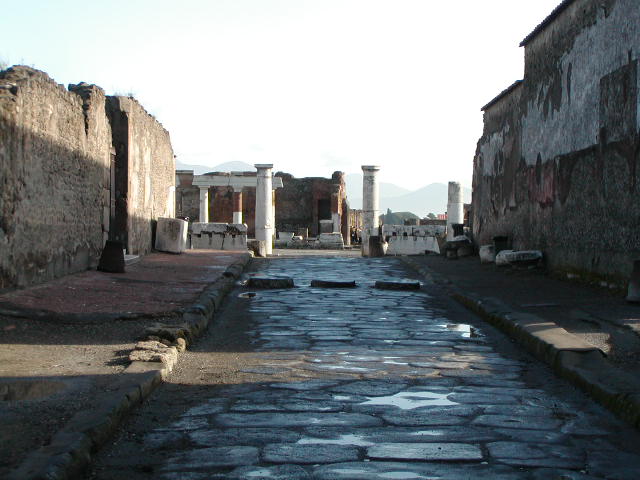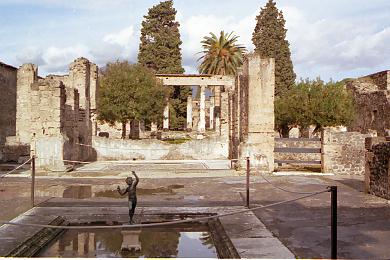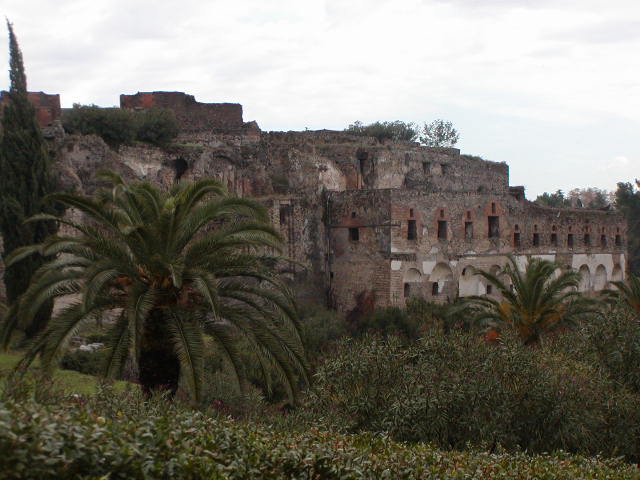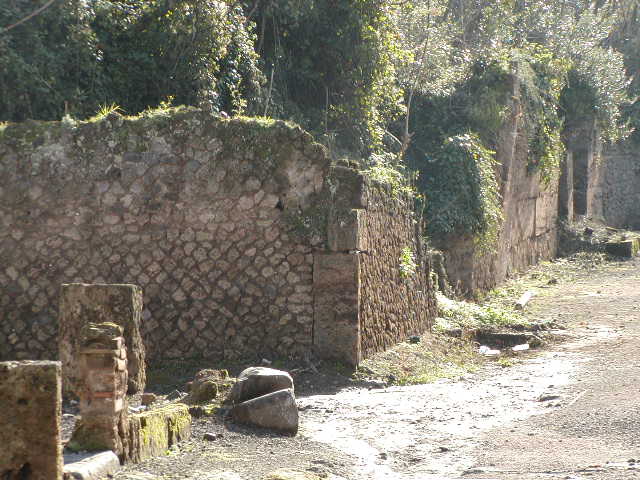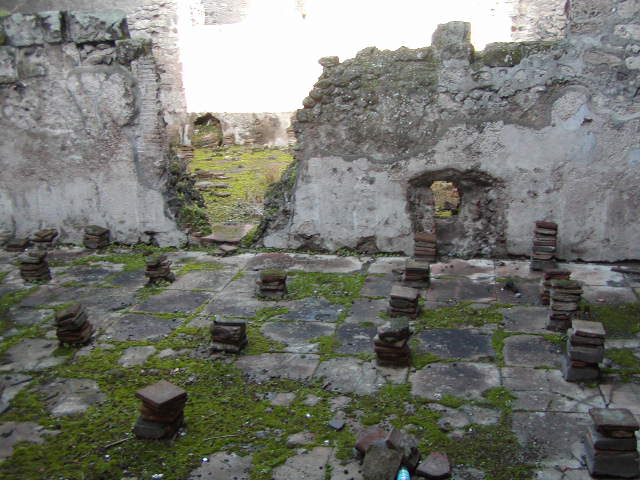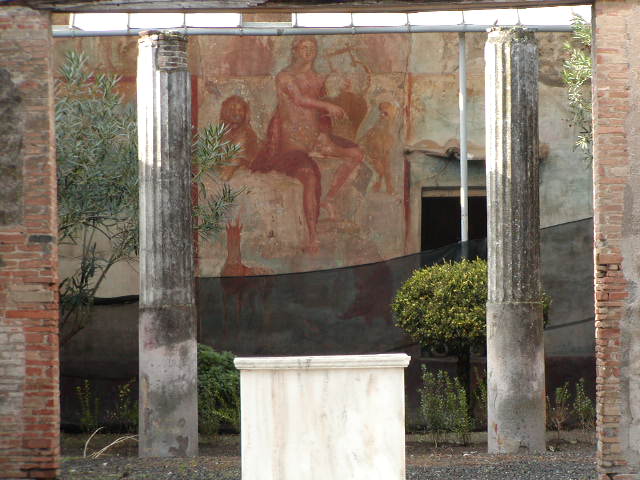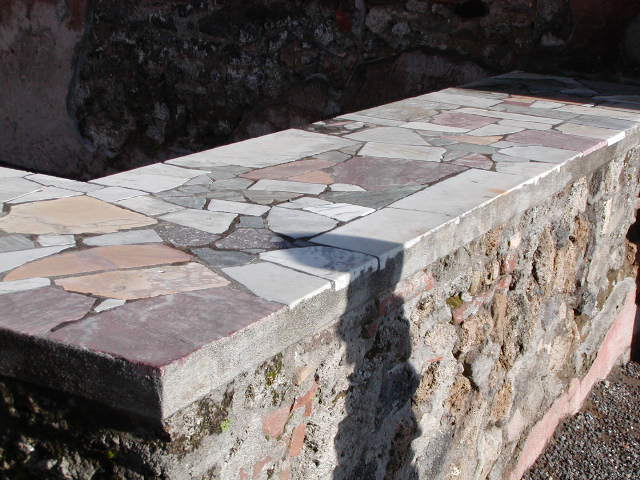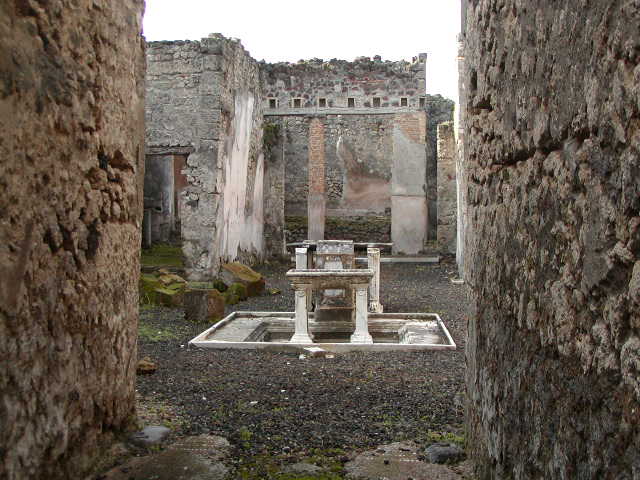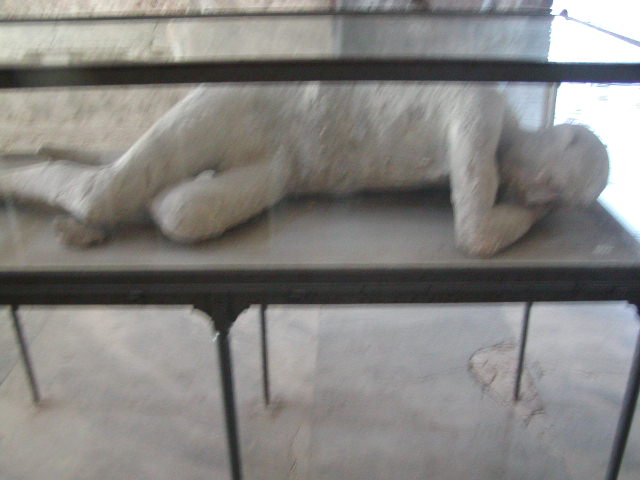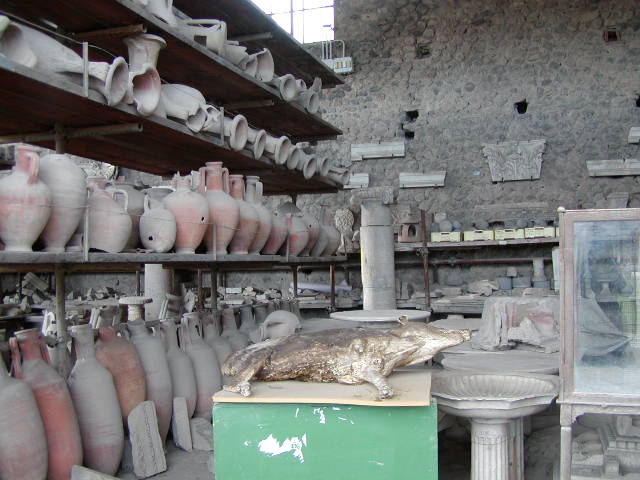 Alas, itís getting late and we have a plane to catch! So we get back on the train to Rome and catch the plane to London.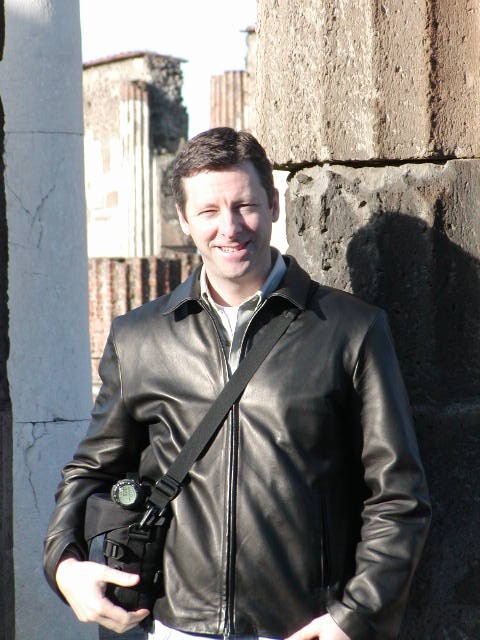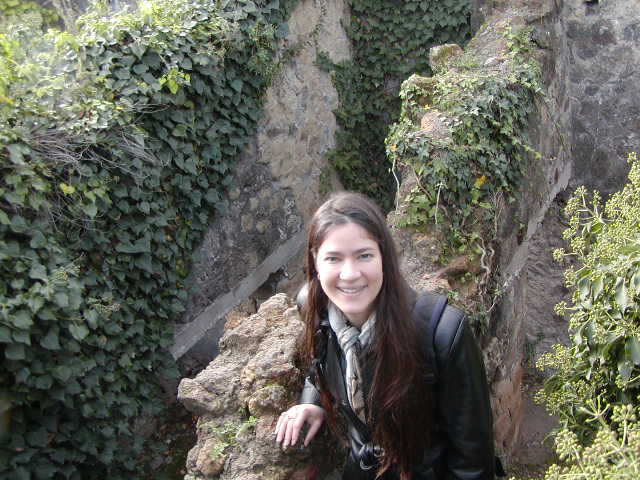 The

End
Back to Italy travel page Click here