Sognefjord, Norway
August 5th, 2004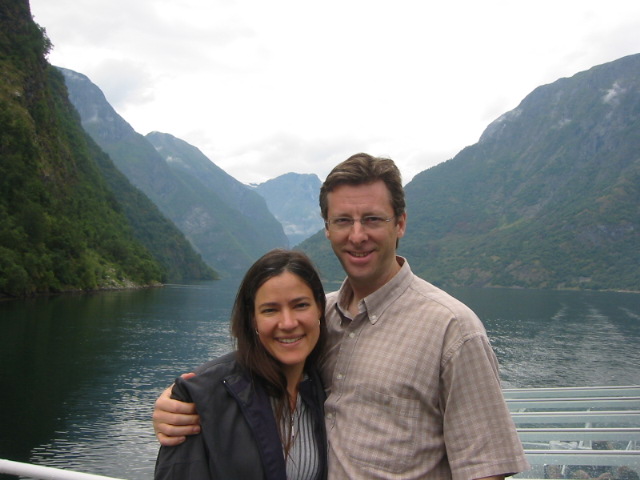 Thursday morning we took a train from Bergen to Voss. Then a bus picked us up at Voss and dropped us off at Gudvangen for the boat ride down the Sognefjord. I had heard how beautiful the boat ride would be, so I was really looking forward to the trip. What I didn't know was how beautiful the bus ride would be to get to the boat. To see the pictures of the bus ride, Click here and go to the section titled "Bus from Voss to Sognefjord".
The boat ride went from Gudvangen east down a branch of the Sognefjord through Aurlandsfjord and Naeroyfjord, the narrowest fjord in Europe. The mountains in this area are up to 1800 meters high and truly picturesque in every direction.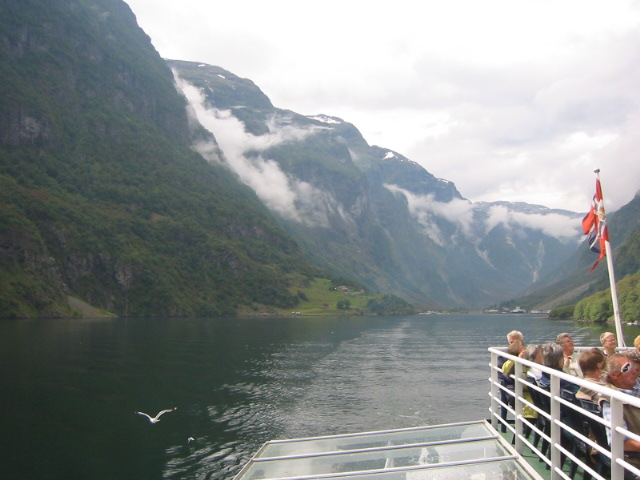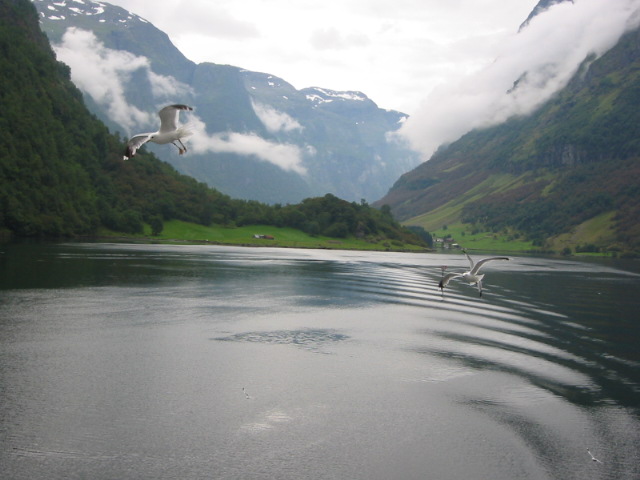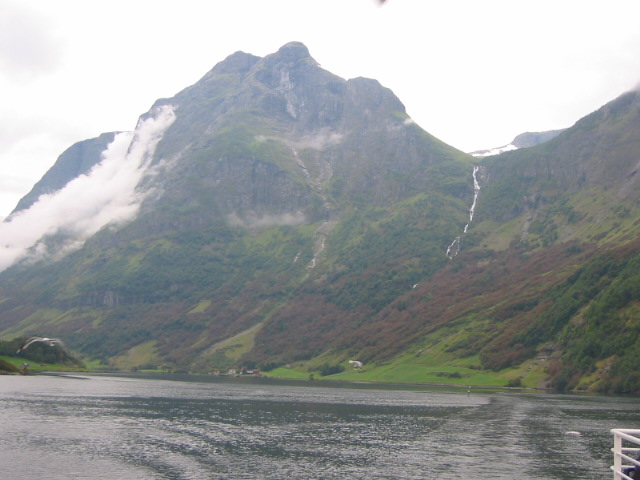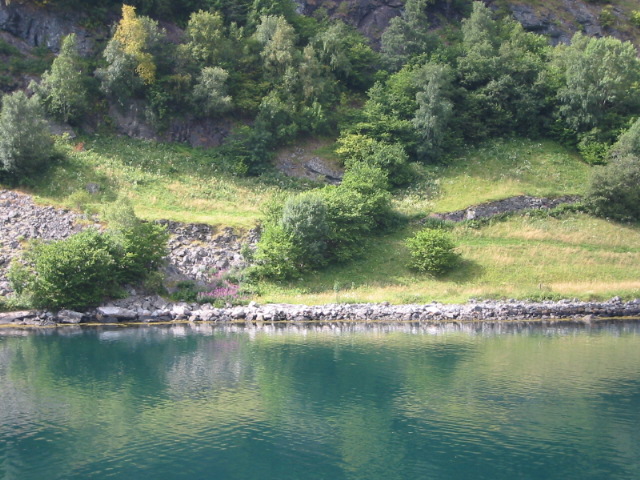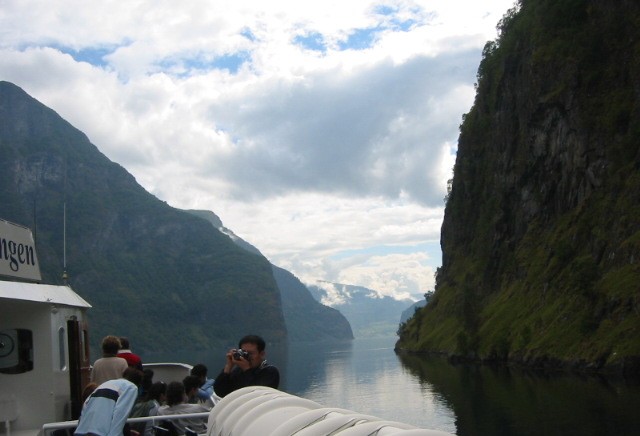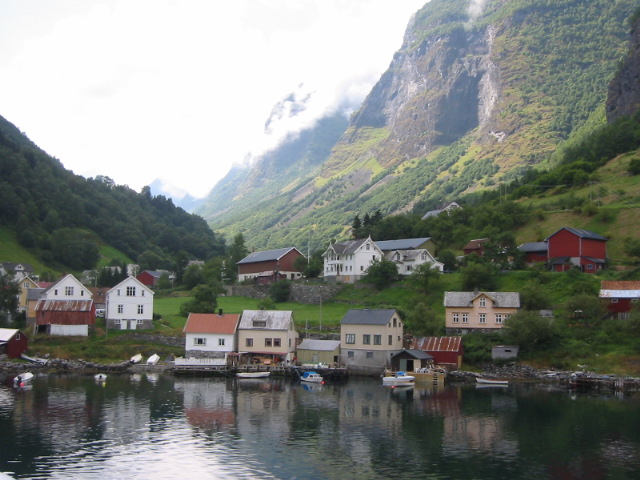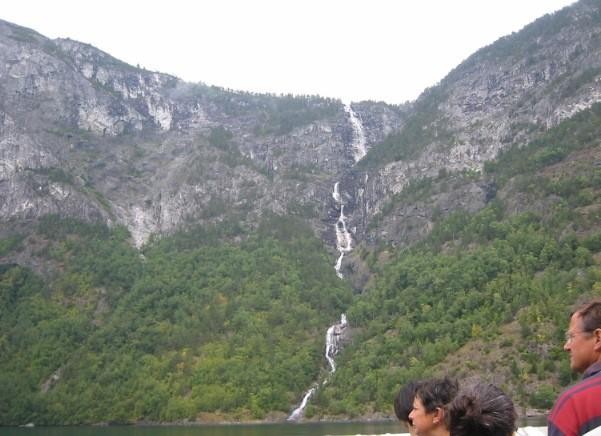 At the end of the boat ride, we were dropped off in Flam to continue the journey on the Flam railway. The Flam Railway is a 22 km journey through mountains and past waterfalls on the way to Myrdal. At the really big waterfall, the train stops and lets you off to take pictures for a few minutes. While we were there some music started playing and a lady dressed in red appeared on the mountain in the mist of the waterfall. She was Huldra, a wood nymph, trying to enchant the males. After the Flam railway, we picked up another train on the Bergen/Oslo line to end our journey back in Oslo. To see the Flam railway and Bergen/Oslo railway pictures, Click here and go to the section titled "Flam Railway" and then "Train after Flam".
The

End




Back to Norway travel page Click here