Hurtigruten Steamer, Norway Coastline
August 4th, 2004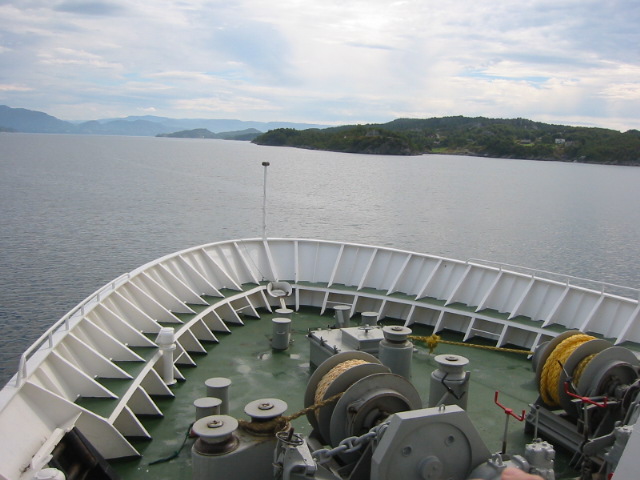 The Coastal Steamer picked us up at midnight on Tues. 3rd (into the 4th) and it was quite overcast. The cabin rooms slept two people to a room, with a bottom and top bunk. Dave took the bottom bunk and I took the top. However, I soon found out that the top bunk, which was a fold out bed, shimmied with the boat vibrations. Other boats I have been on have a fixed bed, so there's not as much movement as this one. Anyway, after a while I decided I was tired of the vibrating bed and squeezed into Dave's bunk on the bottom. It was pretty funny because the beds are barely big enough for one person. Luckily Dave was already asleep so he didn't complain much.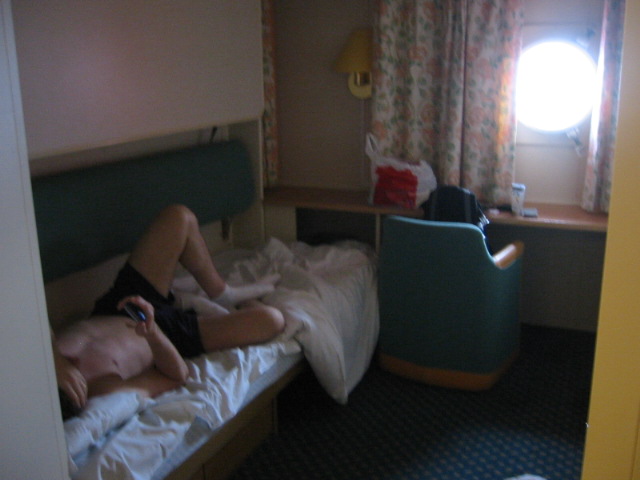 The next morning, we awoke to see this little house on the water and the coastline not too far away...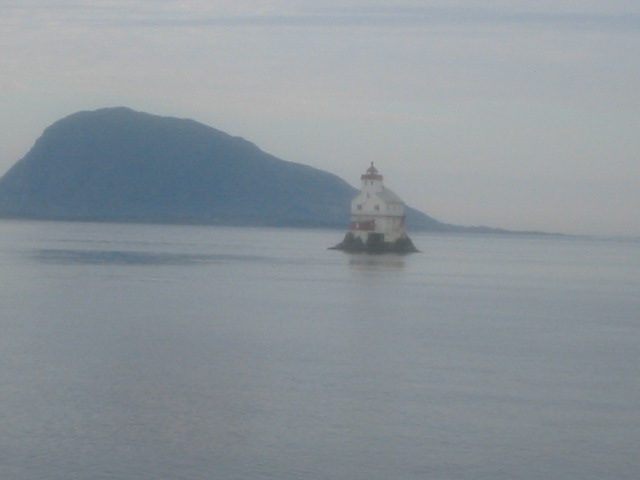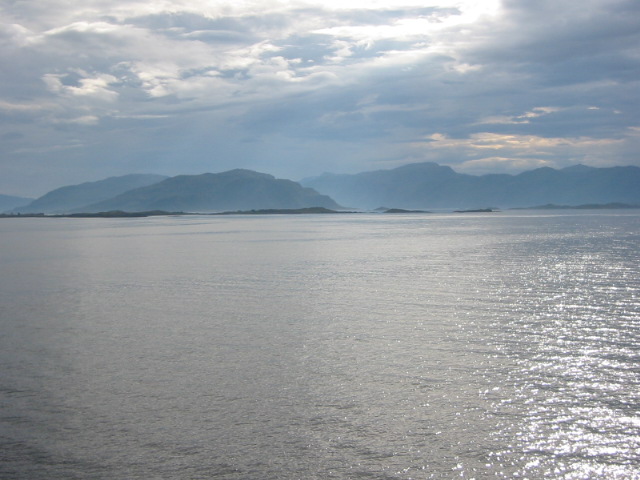 I jumped into the shower and was partially dressed when somebody knocked at my door. I assumed it was my sister and stuck my head out the door to find it was three ship workers. They didn't speak english, so all they could tell me was "fire". My first thought was that there was a fire drill, so I said OK and closed the door to finish dressing and get Dave up. Then I heard them knocking on my sister's door and saying "fire" and trying to say something else. I began to wonder if there wasn't a real fire somewhere on the boat. Dave and I grabbed my purse and knocked on my mom's door to see if she was still there. She was there and said that nobody knocked on her door. Since we were already up, we decided to go to the top decks and see what was going on. On the observation decks everybody was carrying on as normal, no hysteria, just drinking coffee. About 10 minutes later my sister came up to the top deck and told us the ship people came back to her room with an english speaking official. Turns out there was a fire alarm signal that had been tripped somewhere in our area of rooms and they were trying to find out why. My sister said they had searched our rooms after we left, but didn't find anything wrong. Good thing nothing was wrong, because my mom was saying how Dave and I would have to swim with her tied onto us as we had just finished the triathlon and knew we could make it to shore :)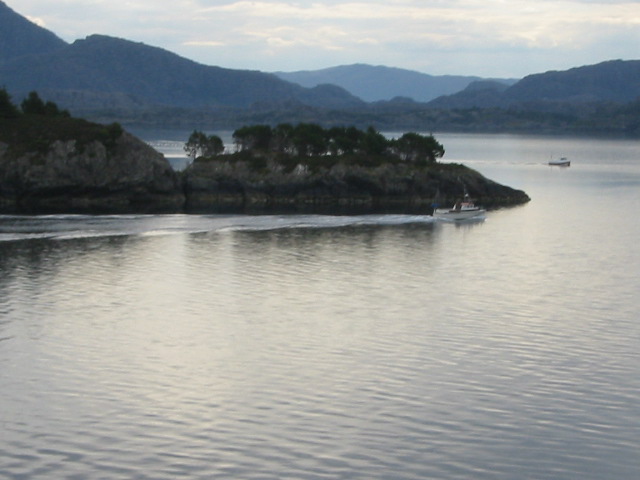 The remaining hours on the ship we spent exploring, playing, and taking pictures...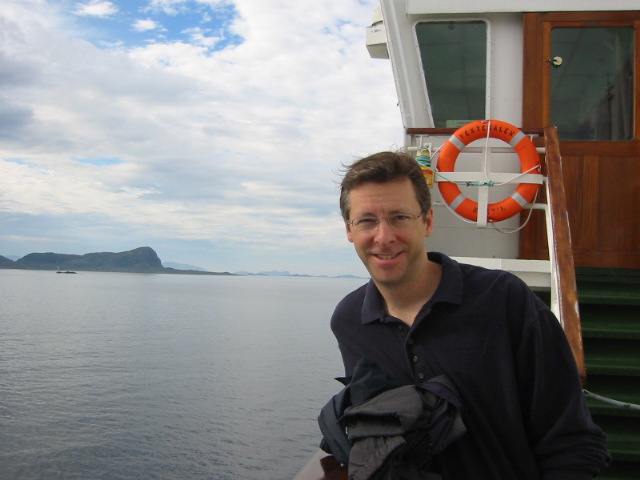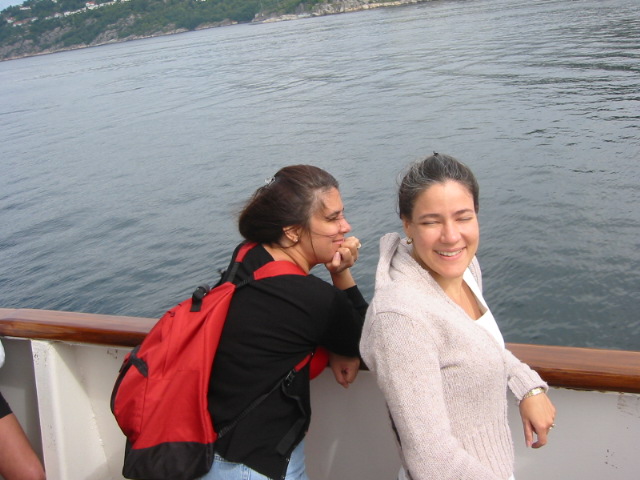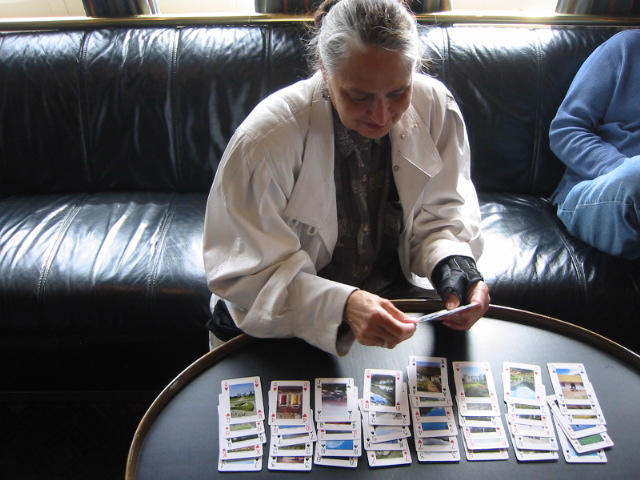 This is the first glimpse of Bergen as we cruised into port...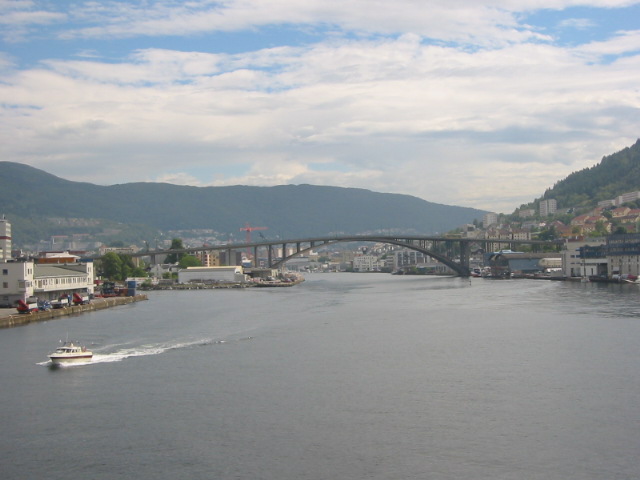 The

End




Click here to go Bergen -DAY 4 of the trip

OR
Back to Norway travel page Click here