Stuttgart, Germany
June 28th, 2002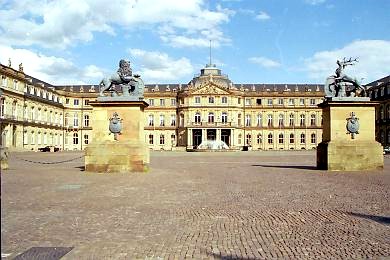 On Friday we took the train to Stuttgart (about 3 1/2 hours away). Of course, item #1, top priority, was to see Porsche!!! So after dropping our bags in a hotel, we set out to find the train/bus/subway to Porsche factory & museum. It's always hard trying to figure out the public transportation in a foreign language. After much trial and tribulation, we we finally figured out that the U-Bahn is the subway, the S-Bahn is the local town to town/suburbs train, the bus routes denoted with an R and the big trains across country were noted as ICE, IC and DB. Anyway, we took th S-Banh and upon arrival found out that we couldn't tour the factory. Factory tour tickets are only for Mon-Fri and sold out about 6 weeks in advance.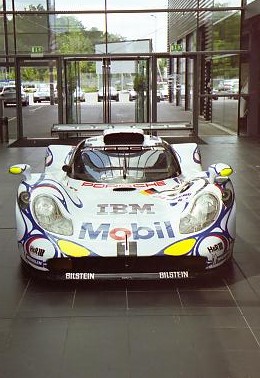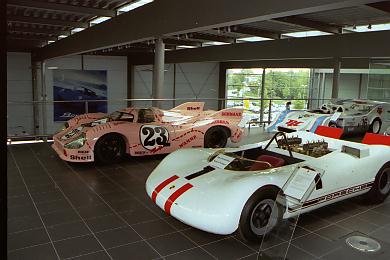 Well we had to be content with just seeing the Porsche Museum and sales floor! It had some of the very first racing Porsches on show and a little video about the history of Porsche... pretty neat. I had to pry Dave away from the showroom sales floor though!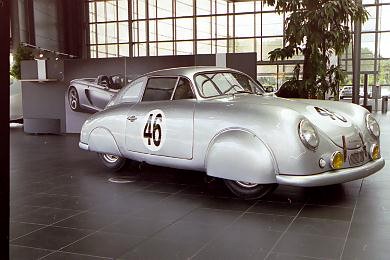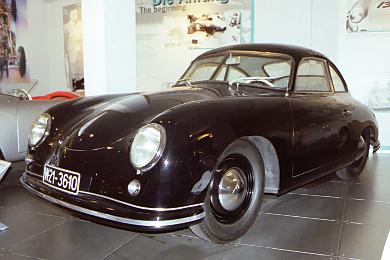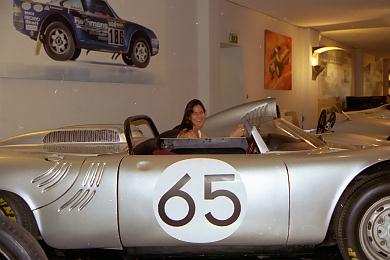 Next we tried to go to see a castle, but couldn't figure out exactly where we needed to go and how to get there, so we blew it off and went back to the town center. Stuttgart was very beautiful place. Has tons of little shops, a big town square center with fountains, sculptures, and Roman piller looking building. Off of the center was a park with stream, theater, and more statues.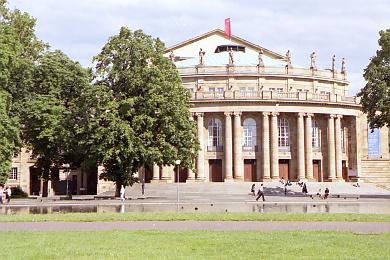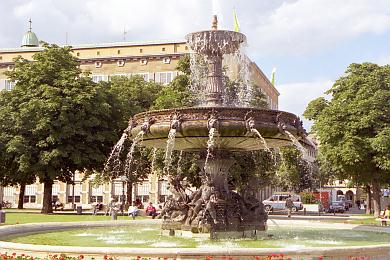 We found a little outside cafe in the town center and relaxed with a Cafe Latte while we people watched. They had a little festival atmosphere going on with booths selling bratwurst on a bun, live music, and selling various homemade things. That night we ate at the restaurant in our little hotel. The food was very good. I had a lamb/pork meat stuffed with feta cheese and served with a rice casserole. Dave had Hungarian Goulash. Of course, everywhere we go, we sit down with our little translator book and beginning deciphering the menu (of which half the things are never listed in there!). After spending forever trying to figure it out (I'm sure the shop owners are fully amused by now) they come over and ask if we'd like a menu in English. Some times we actually figured it out correctly, but other things we were thinking "wow, glad we didn't just order that"!
The

End
Back to Germany travel page Click here