Torremolinos, Spain
July 25th and 26th, 2002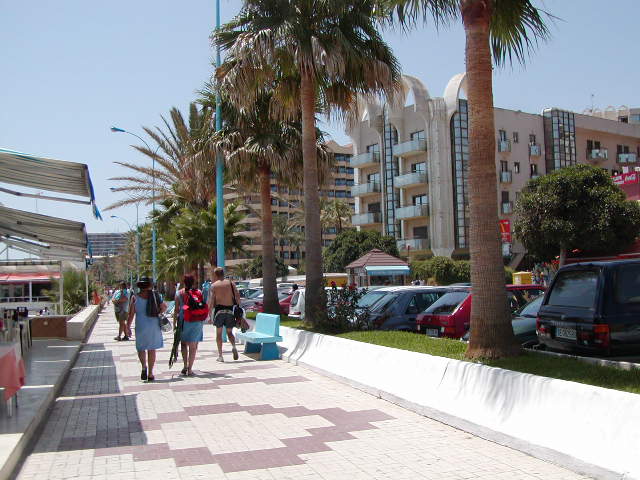 Wednesday evening through Friday in Torremolinos... The bus ride to Torremolinos was great because it went along the coast line and we got to see the Rock of Gibraltar! It was pretty funny because we spent most of the ride motioning to each other to look out this way or that as we passed each little town. The southern coastline of Spain (Costa del Sol) is pretty much one big beach! The towns run one after another and cater to the tourists from the northern parts of Europe. After spending so much time in rainy London, I can see why!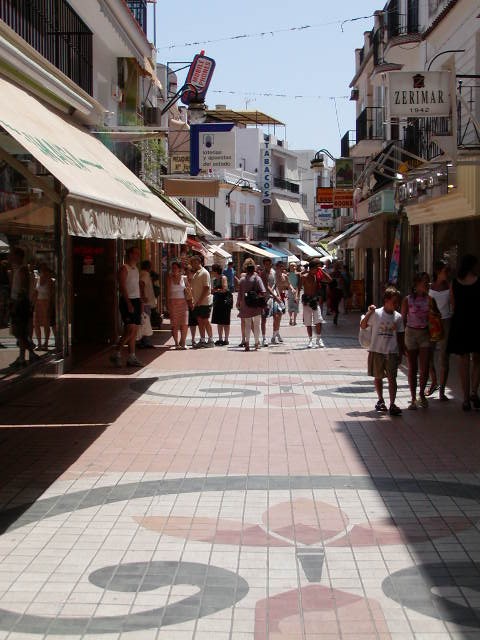 Anyway, like any other beach place, the main attractions are shopping, eating, and baking on the beach. Yes it's true, Spain is on a totally different time schedule (and state of mind) from the U.S.! Breakfast basically consists of coffee and bread. The shops are open in the morning until 1:30 pm. Then everyone is expected to eat lunch from 2-4 pm and you won't find a single shop open. Then shops open back up from 4 to 7 pm and you won't find any restaurants open (only cafes which serve coffee, beer, and ice cream). Finally the restaurants start to open back up around 8:30 for dinnertime, which extends until 11:00 pm. Of course since the weather is more like Texas, you don't want to do anything in the heat of the day anyway. Just like at home, this heat does not stop people from baking all day on the beach. I can't tell you how many lobster tans I saw while I was there! The beaches of Spain were beautiful. They aren't crystal clear like Hawaii, but they are pretty dark blue with nice sandy beaches. My sister and I waited until the afternoons and then relaxed under an umbrella on the beach!!!
Great way to end the day!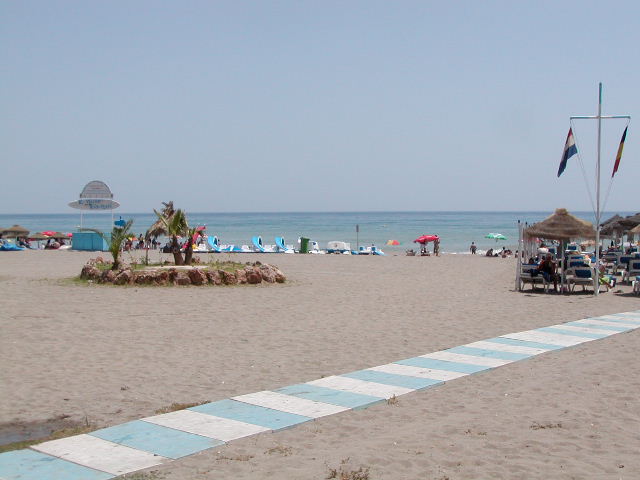 The

End
Back to Spain travel page Click here