Victoria Peak (on Hong Kong Island)
March 22nd, 2003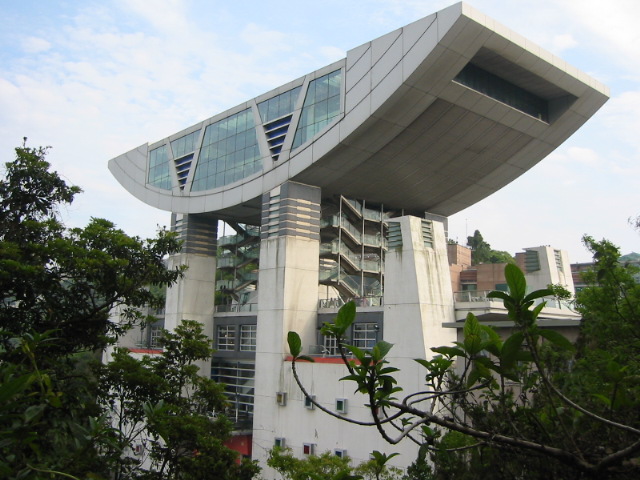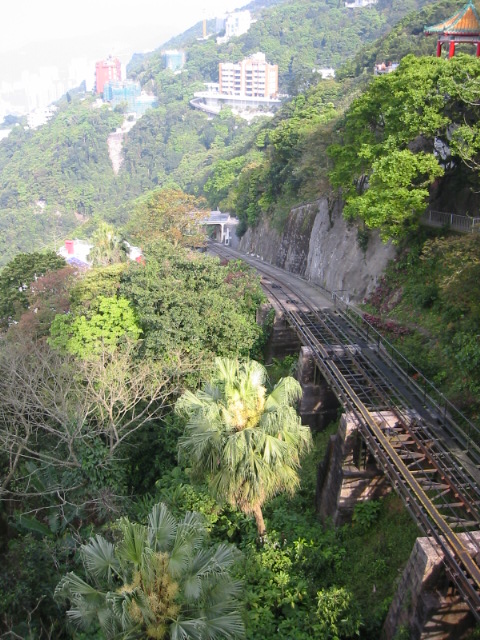 Victoria Peak, the highest point on the island, reaches 1817 feet. A little steam engine tram, built in 1888, carried visitors and residents up the steep slope to Victoria Peak. The road to the peak was not built until 1924. Then in 1926 the steam engine of the tram was replaced with an electric engine. The ride itself is quite an experience and then when you get to the top it's breathtaking. The tram tower at the top has done it's best to capitalized on tourism! There are shops, restaurants, coffee shops, Madame Toussad's Wax Museum, Ripley's Odditorium, and Peak Explorer Motion Simulator! I just wanted to go to the observation platform :)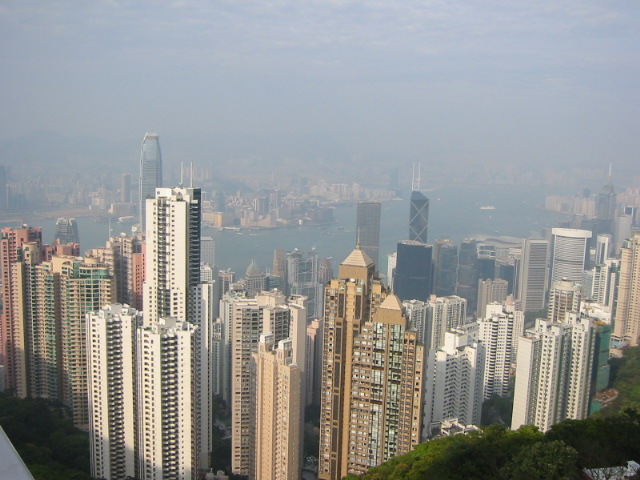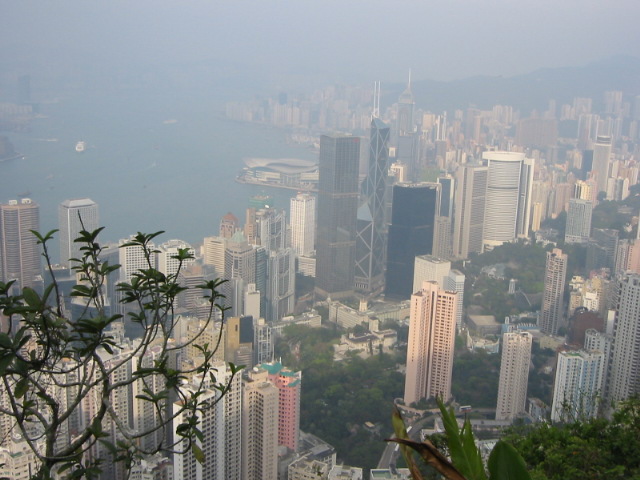 Once at the top, you can take two different walks: one goes around the mountain, the other goes to a platform which is the highest point on the mountain. We of course did both!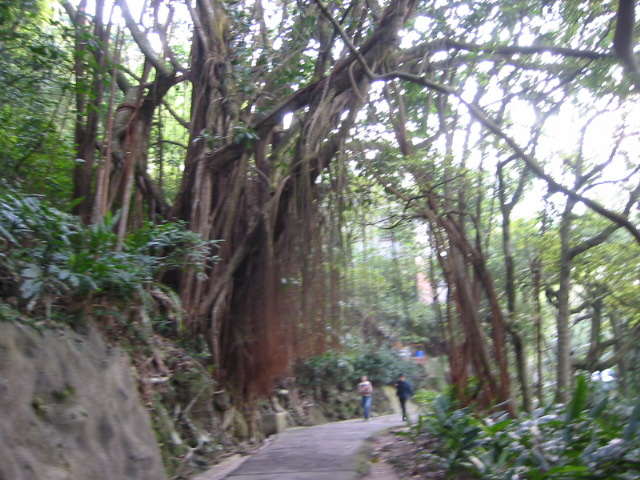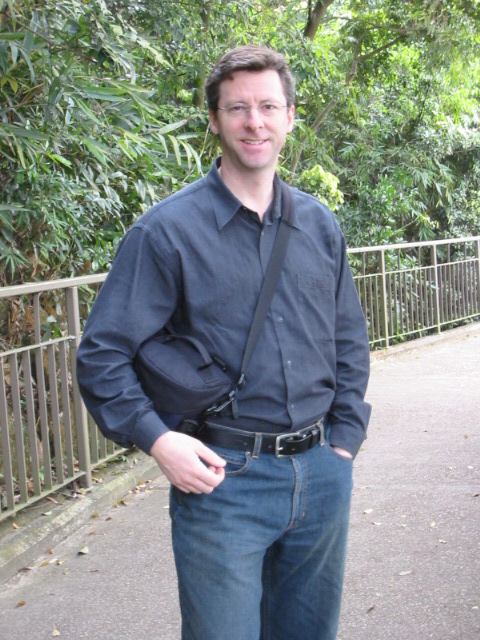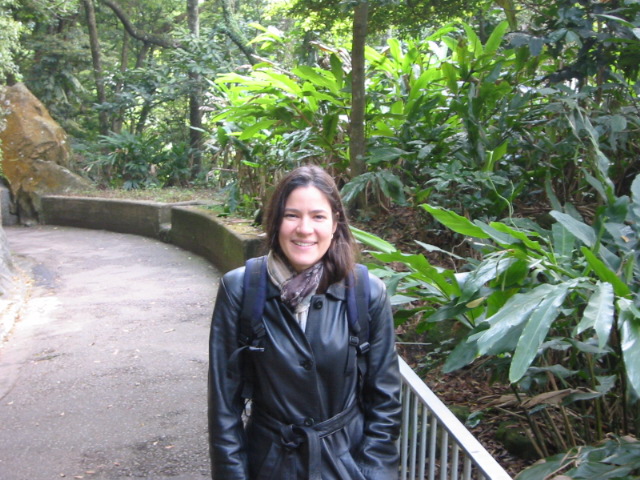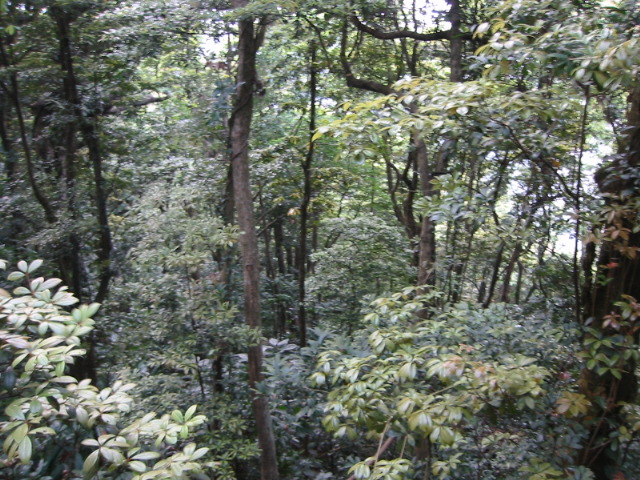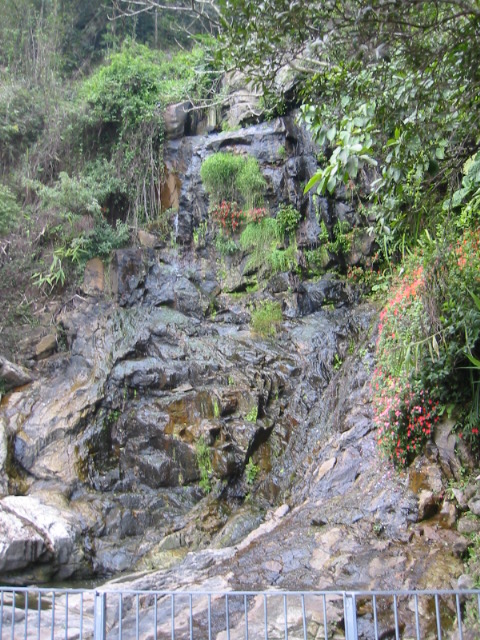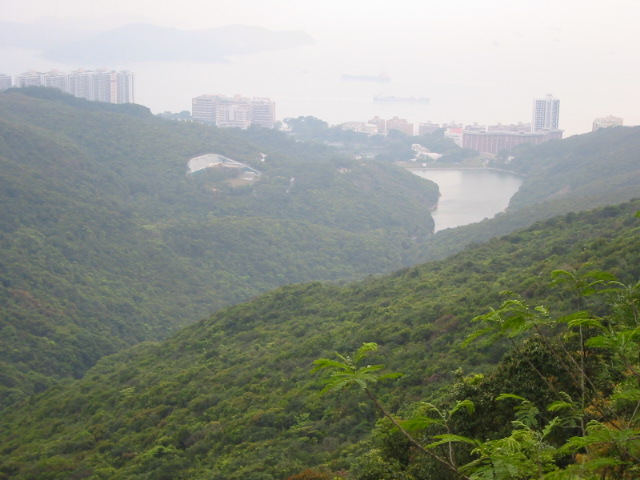 When we got back to the Victoria Tram Tower, we decided to get a couple of coffee's and a snack and wait for the sun to set. All the lights were really pretty, but the camera doesn't quite do it justice (a little cloudy that night).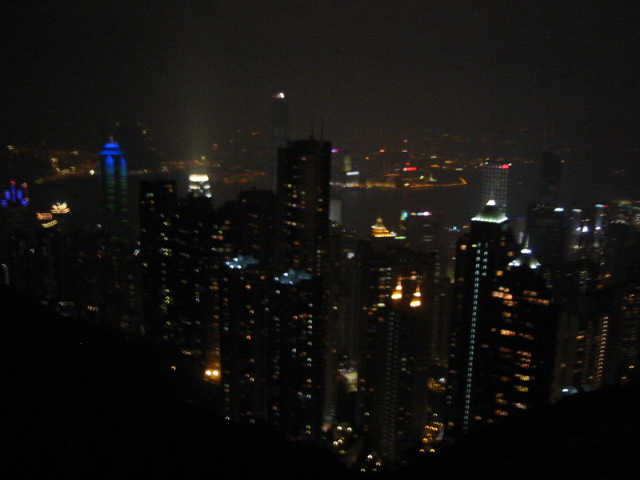 Goofing around before we headed back down...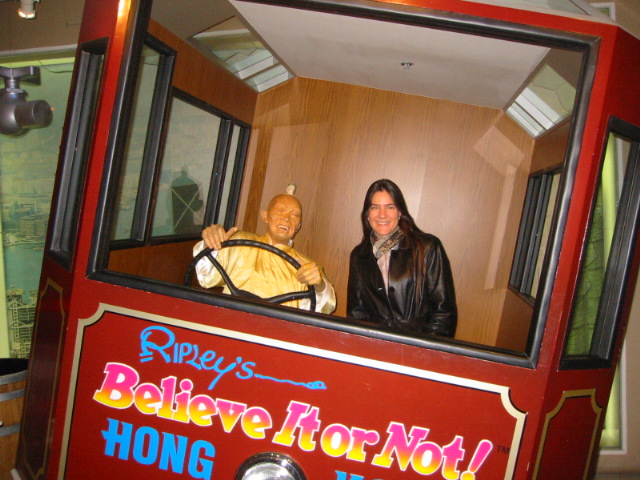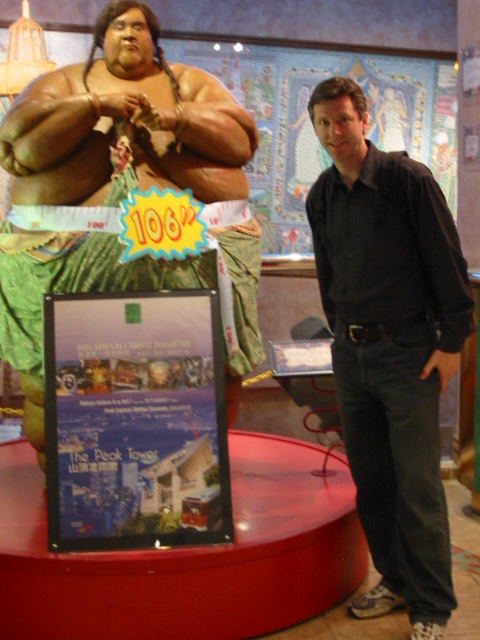 The

End
Back to Hong Kong page Click here