Welburn
November 3rd, 2004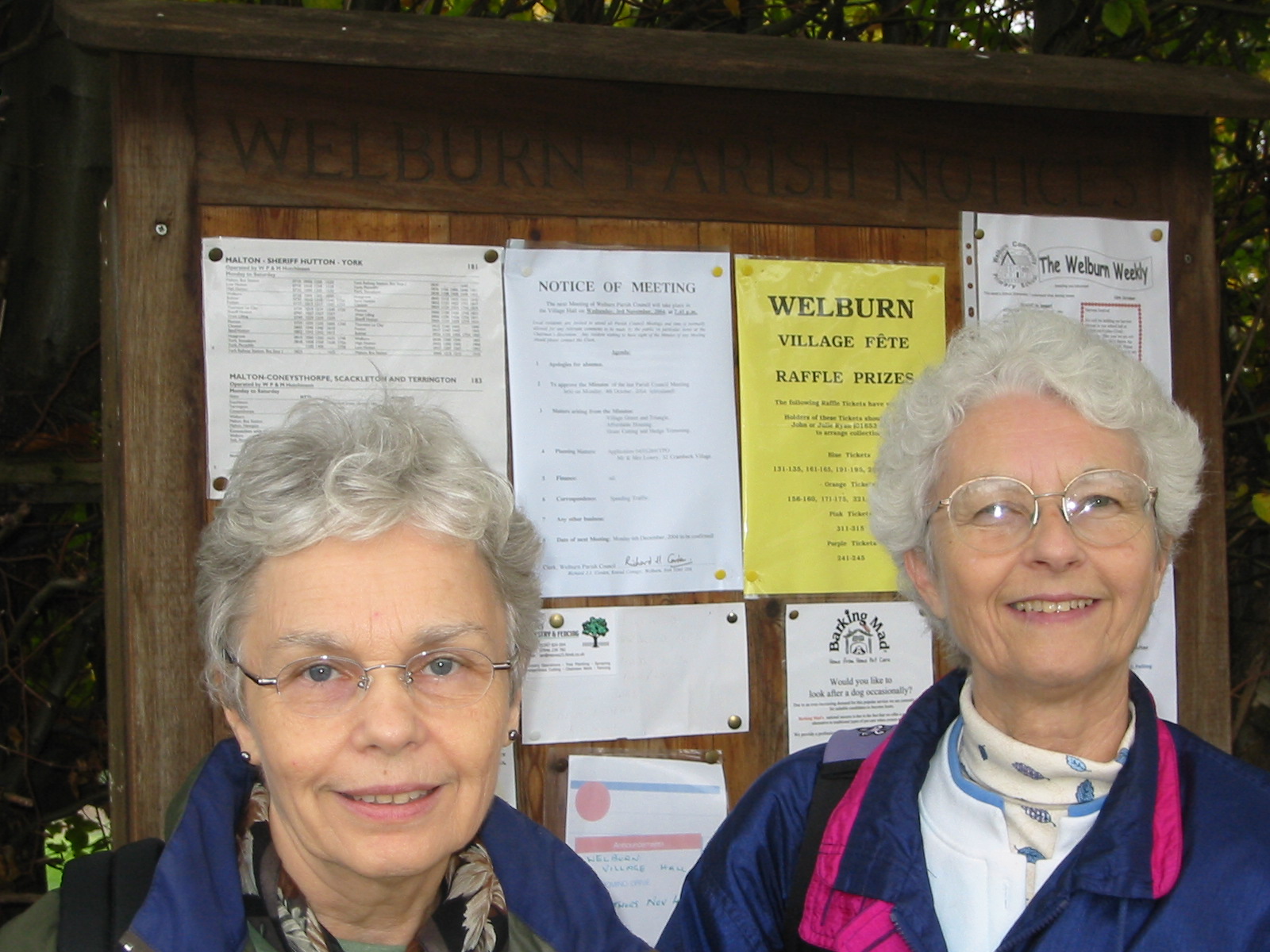 Wednesday morning after breakfast we walked over to the bus stop to catch a bus from York to Welburn. It's about one hour drive through English countryside.
Dave's relatives had researched the family tree and pinpointed Welburn as one of the places that the family came from. There was also a couple of pictures from this area with the research.
As I said before, Welburn is a very, very small place. Besides two or three locals doing shopping, we were the only other people on the bus. This is the main street through town.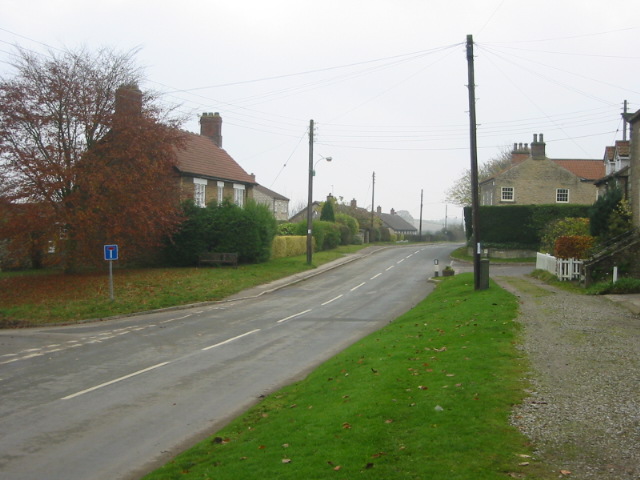 The bus driver told us to try asking for information in the post office and pub. So our first stop was the post office...
Dave's mom had an old picture of the Welburn post office when her relatives were there.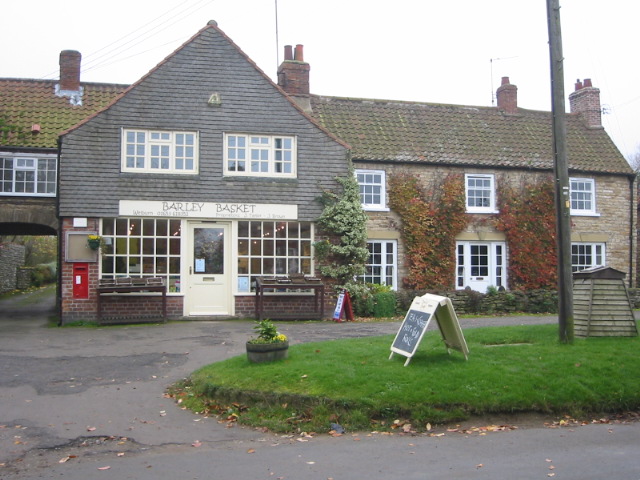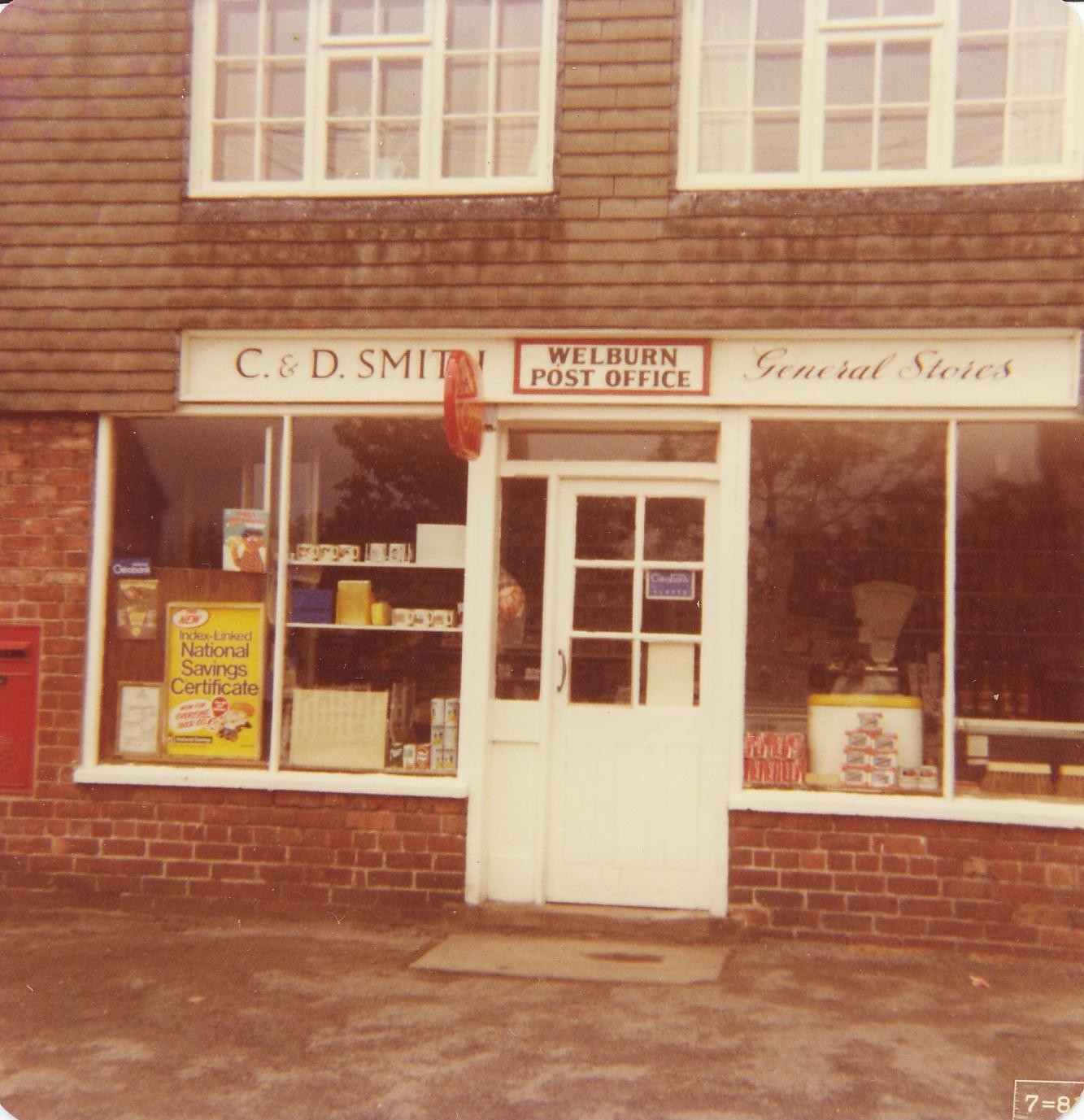 The guy at the post office pointed us in the direction of the local church. We found a headstone from 1878 that we think may belong to the family.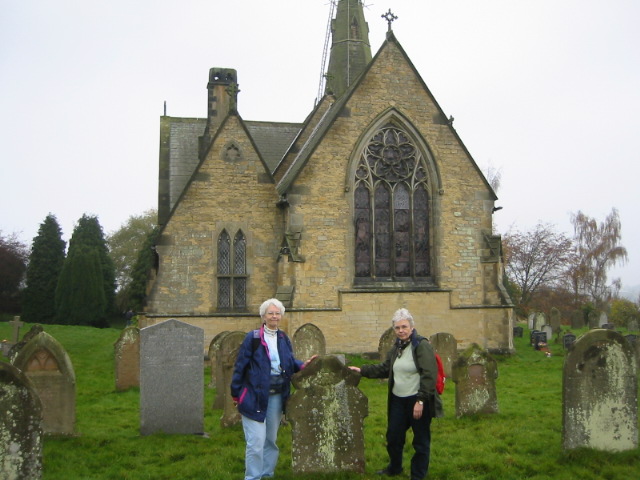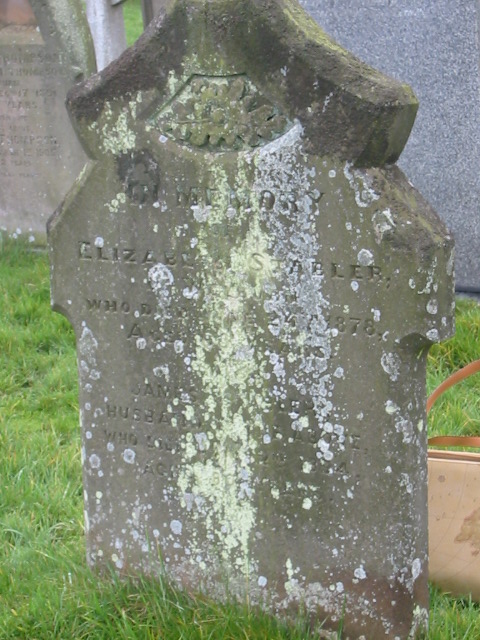 After the church, we stopped in the pub to inquire about the village. The pub owners tried to call several of the "town elders" but they were all out hunting that day.
When the return bus came to pick us up, there was a lady who had grown up in the area. She was telling us stories about coming to the old post office and getting candies if she behaved. It was neat to talk to her. This picture shows the pub (far right side) and the old post office (blue door in the building next to pub).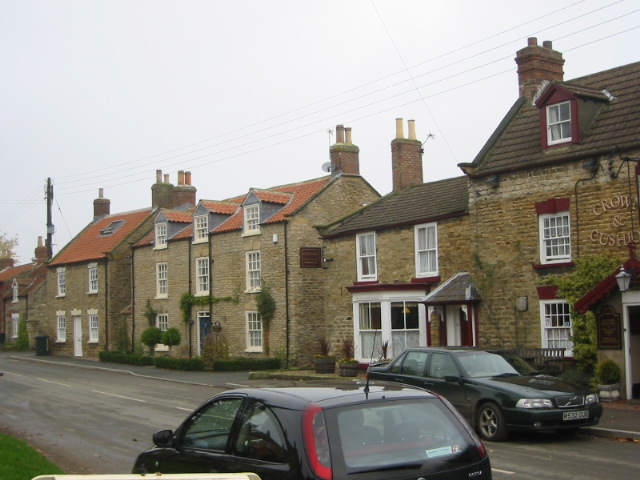 The

End
Back to Britain page Click here