Windsor
August 24th, 2002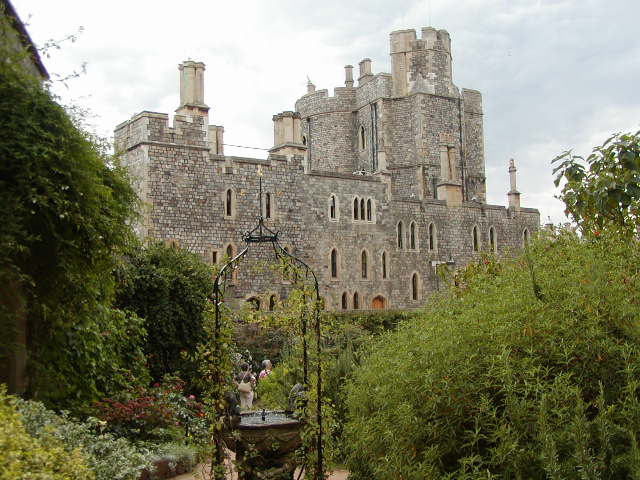 A beautiful Saturday in London (don't see those too often!) and no obligations for the day!!!!
The train ride from London to Windsor only takes about 30 to 40 minutes and I heard that it was worth visiting the Windsor Castle. Plus, the town center is easily walkable with numerous little shops and cafes. Sounded like a perfect day trip!!!
Let me give you a little background on the castle....
Windsor Castle is the largest continually inhabited castle in the world. Originally, Windsor was a simple motte and fortification built for defense purposes by William the Conqueror in 1066. Since then it has been inhabited, restored, or redesigned by Henry II, Henry III, Edward III, the Parliamentarians (used as a prison, mid 17th Century), King Charles I (1649 buried under the Chapel of St George), Charles II (1660), George III (1789), George IV (1828), Queen Victoria, Queen Elizabeth, and Queen Elizabeth II today.
The castle did suffer a major fire in 1992. It began in the northeast section of the Upper Ward from a spotlight igniting a curtain. The fire spread to surrounding areas of the castle, consuming the ceilings of George IV's St George's Hall and Grand Reception Room and gutted the Private Chapel, the State Dining Room, the Crimson Drawing Room, and other smaller rooms. The employees at the castle worked furiously to throw all of the priceless artifacts and treasures out into the front lawn of the building, but some of the larger items were destroyed. The damaged rooms were completely restored while the destroyed rooms were rebuilt to new designs. The goal was to create modern Gothic, oiginal in detail and tradition. It was completed 5 years later at a total cost of 37,000,000 English Pounds.
Looking at it today, it's hard to believe there was such a devastating fire! This was the lawn where everything was strewn during the fire...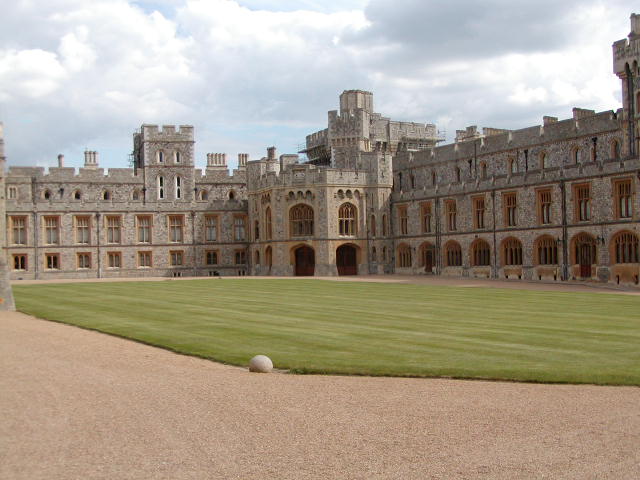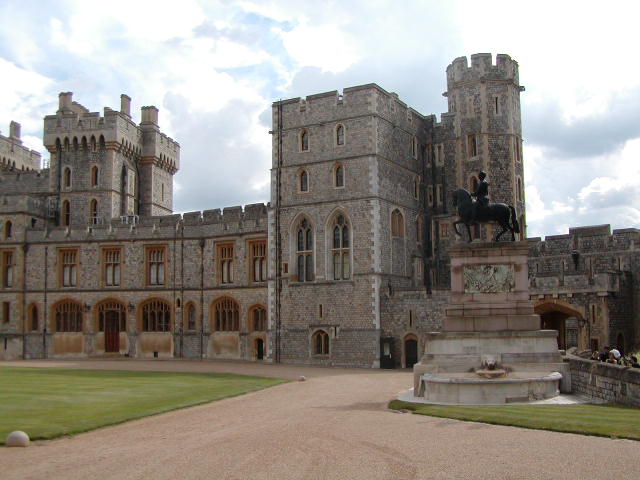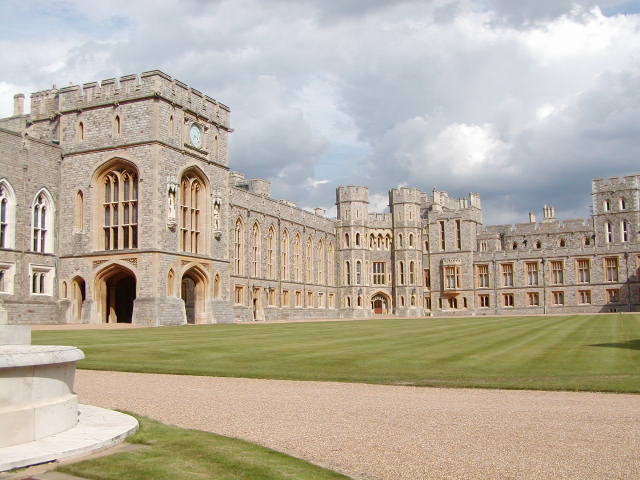 This is the Chapel...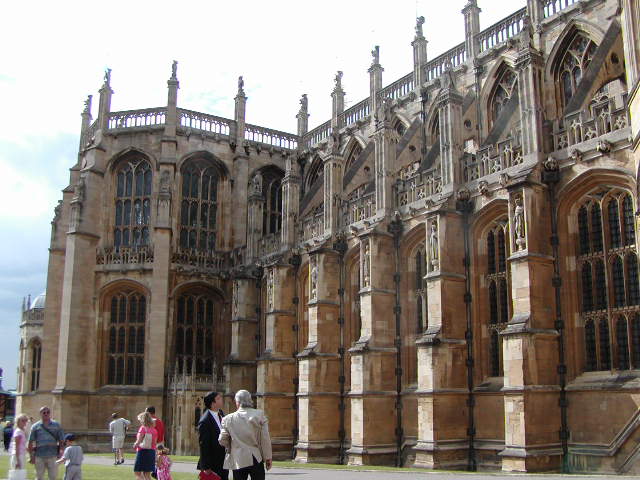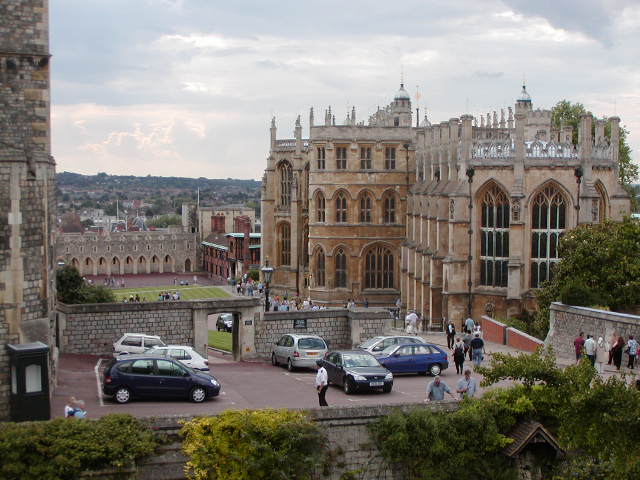 Other castle buildings...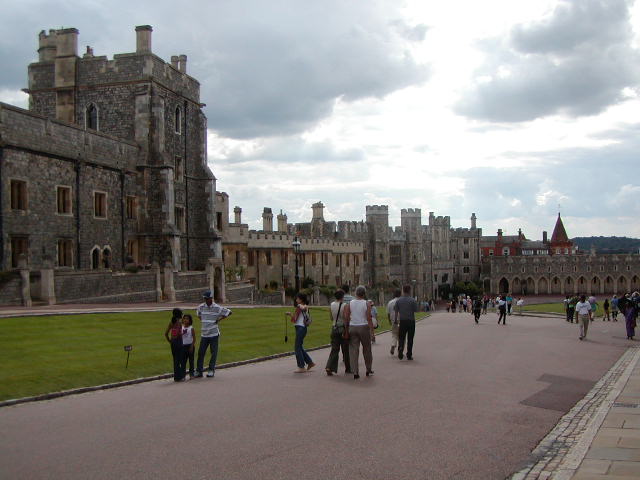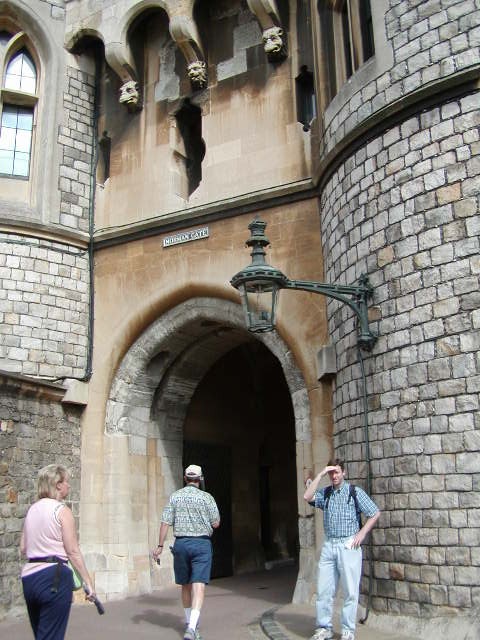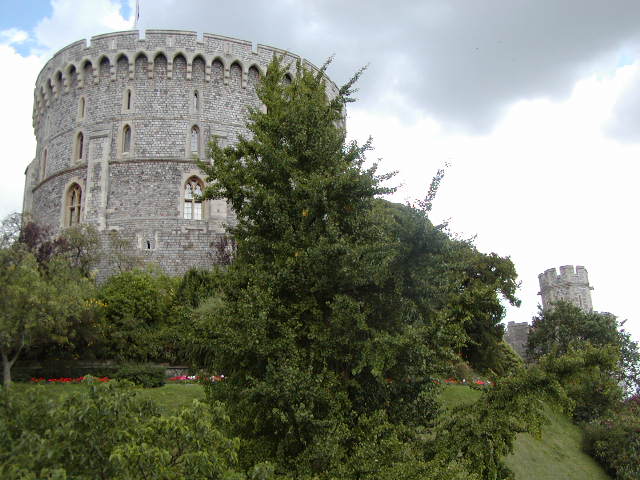 And the castle wall...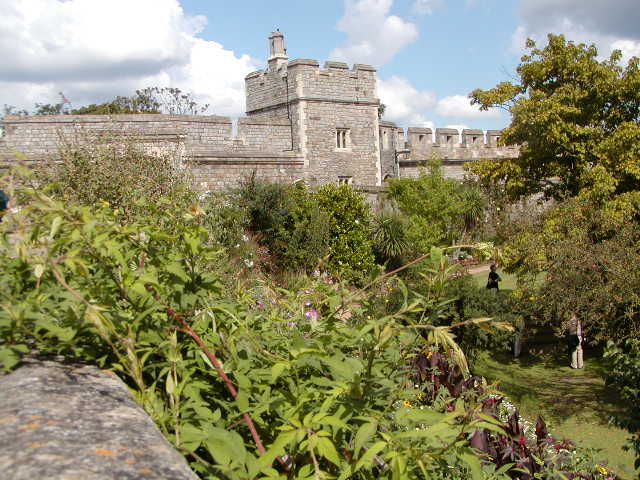 The grounds inside the castle walls were just beautiful!!!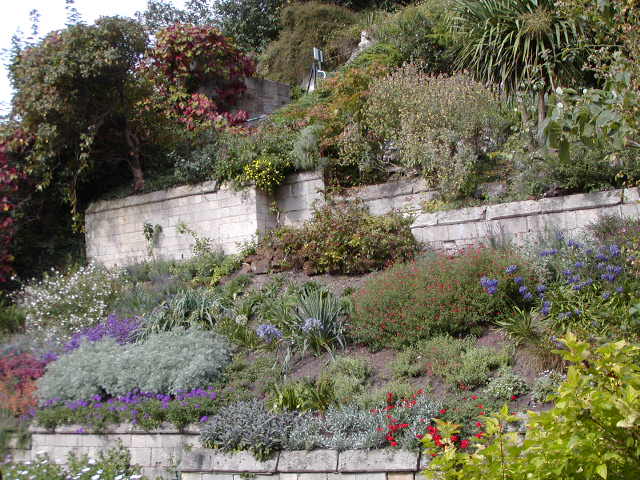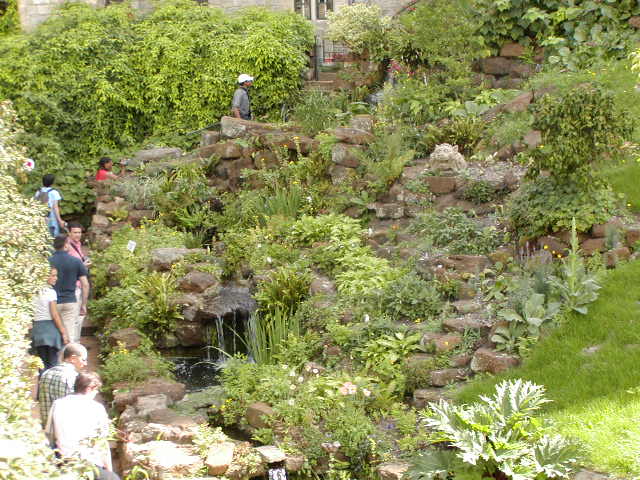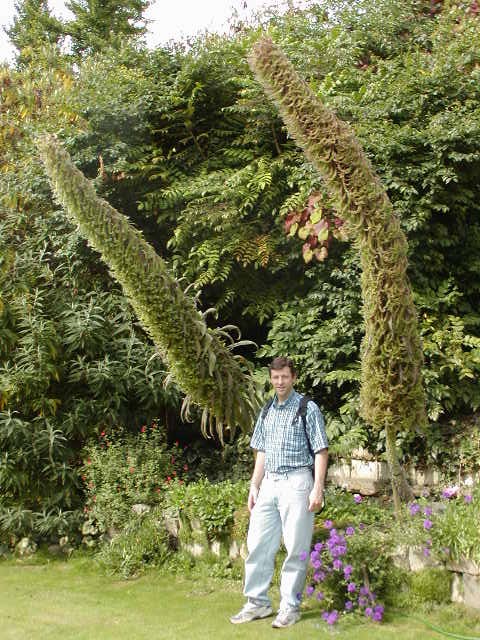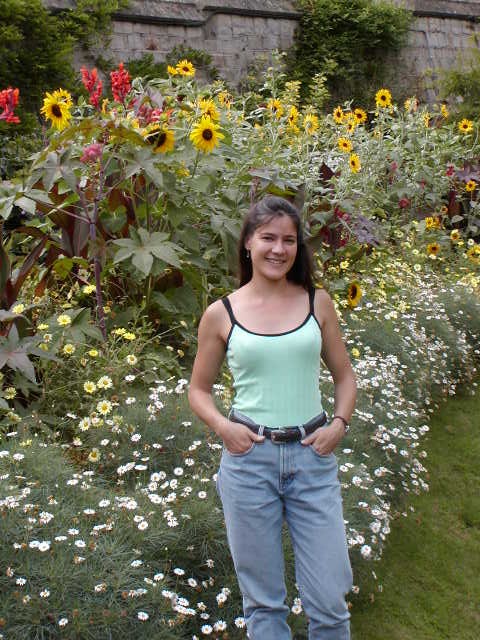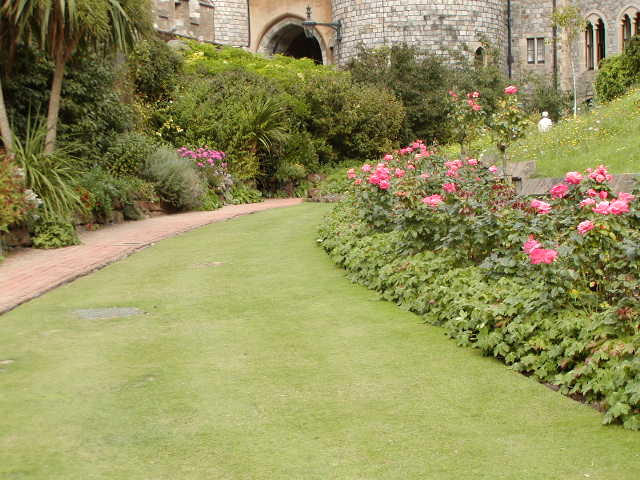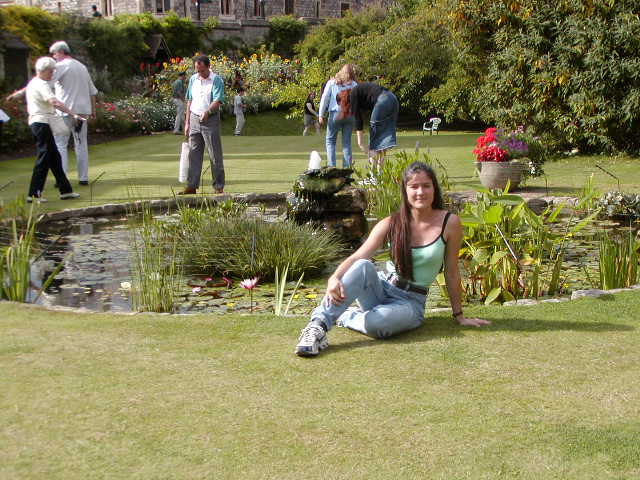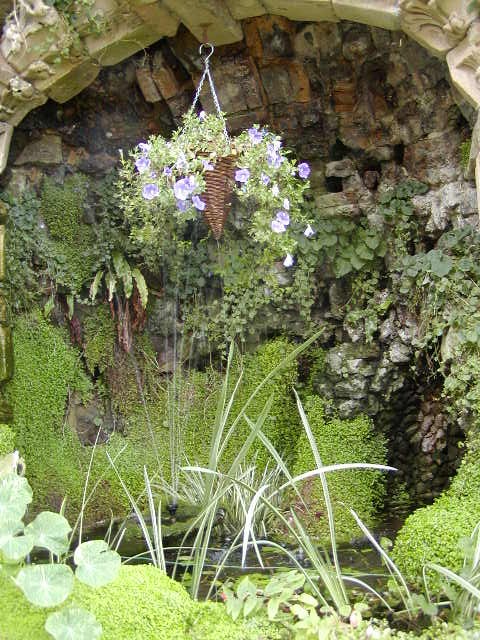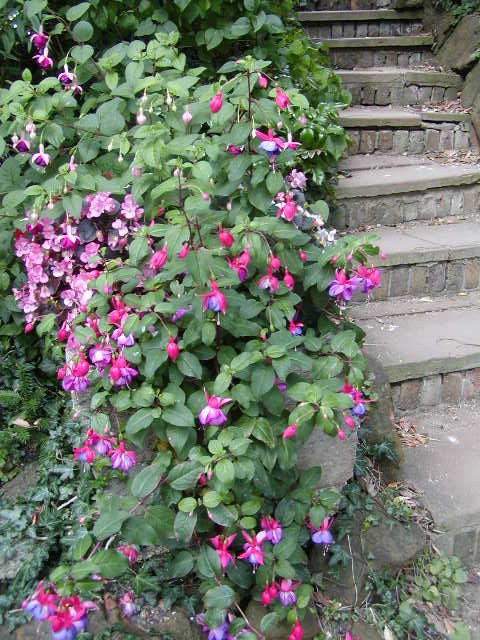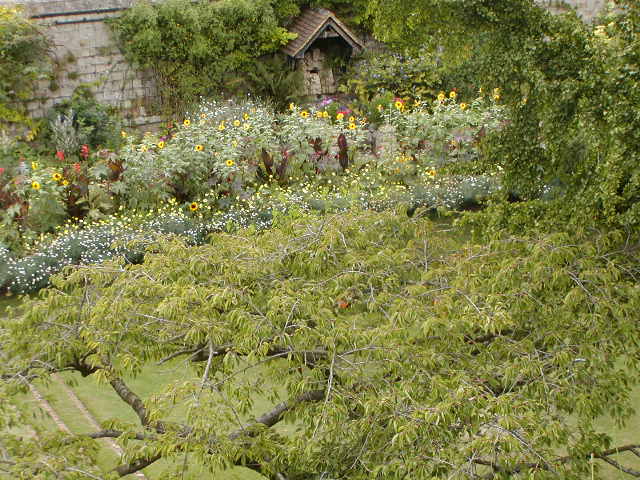 Inside the castle, we enjoyed seeing Queen Mary's Dollhouse (OK I enjoyed it!). It was very intricate, detailed, and small! It even had a small lawn with minuscule water hose, dog, and rumored snail! In the other castle rooms there was plenty of artwork, armor, and furniture. Of course, they don't allow you to take pictures inside the castle, so you will just have to take my word for it!
After we wore ourselves out at the castle, we found a nice little cafe to relax! As we sipped our wine and snacked on some Italian food, a lady walked by on her cell phone. Eavesdropping on her conversation, I had to smile! She was complaining that it was so hot because it was 80 degrees! Funny, I was just thinking that it was absolutely beautiful because it was sunny with a high of 80!



The

End
Back to Britain page Click here