York
November 2nd-3rd, 2004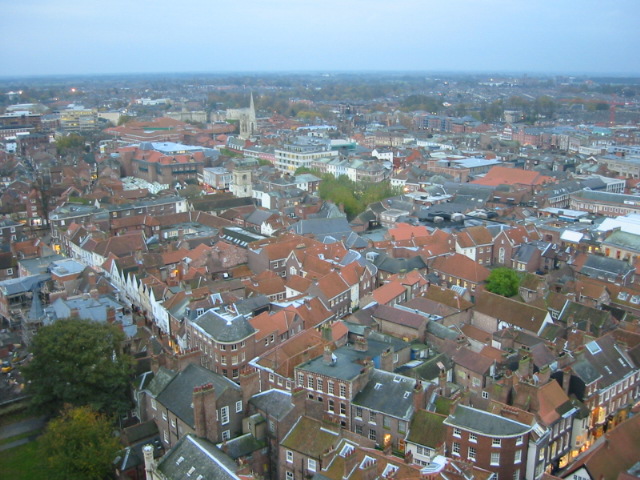 Dave's mom and aunt requested to see York because research shows some of his family came from that area, more specifically Welburn.
We took a morning train to York and arrived in the drizzle at lunch time...typical weather for UK in the fall/winter. We stopped in the tourist office to ask about buses to Welburn. Well they aren't that frequent since the place is so small. In fact, many of the locals in York didn't even know where Welburn was located. Anyway we decided it would be best to catch the bus in the morning, which meant the afternoon was free for exploring York.
Our Bed and Breakfast operater pointed us to an excellent pub which served huge plates of hot food! We were so stuffed after lunch that we decided it was best to keep walking!
The first and last pictures are of York's streets in the town center. The other picture is Clifford's Tower. The tower, originally built by William the Conqueror to secure the north, was once the central stronghold of York Castle.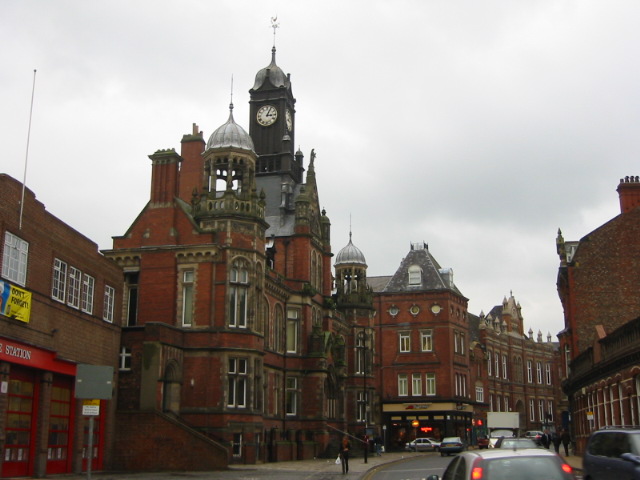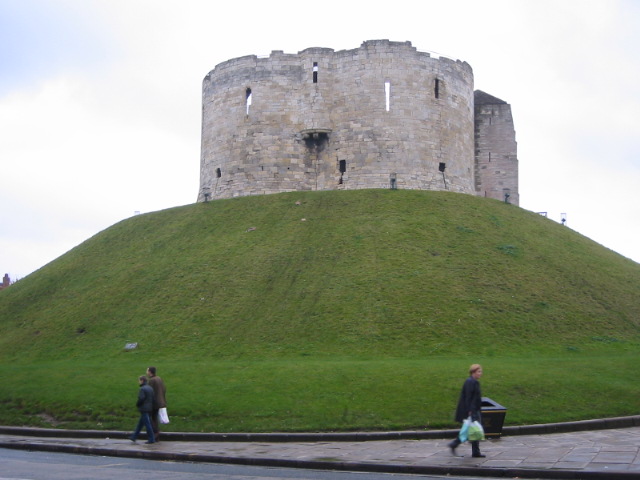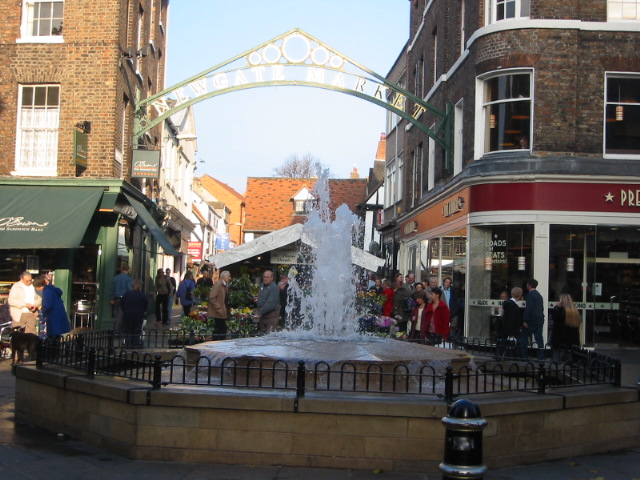 Built between 1220 and 1470, York Minster is the largest gothic cathedral in Northern Europe. We got there just in time for last entry to the tower! This one was only 275 steps to the top, but still an excellent view (the one at the top of this page).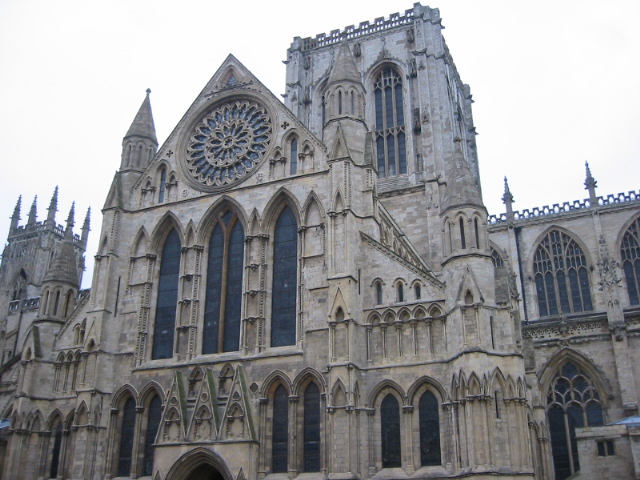 The old medieval walls still surround the city center...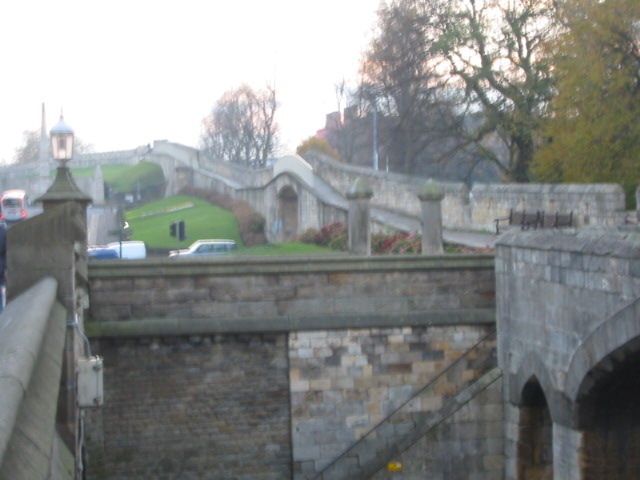 The river views were really pretty this time of year with all the colorful leaves on the trees.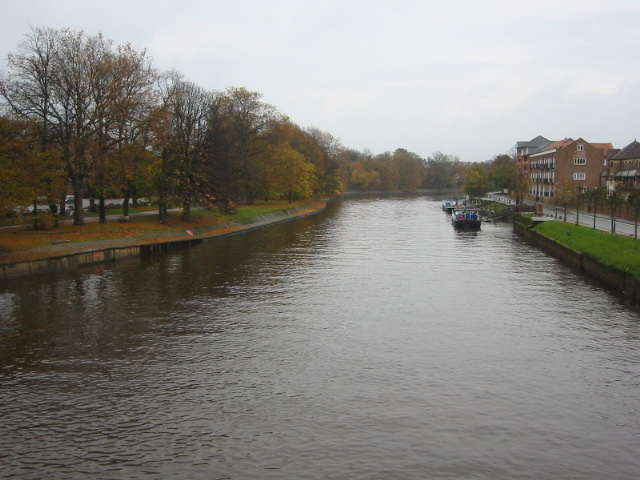 As the sun set, we headed to a tea house for Yorkshire Tea and scones. An excellent place to warm up and relax before the walk back to the B&B.



The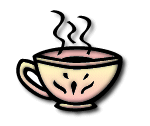 End
Back to Britain page Click here