Four Months Old
---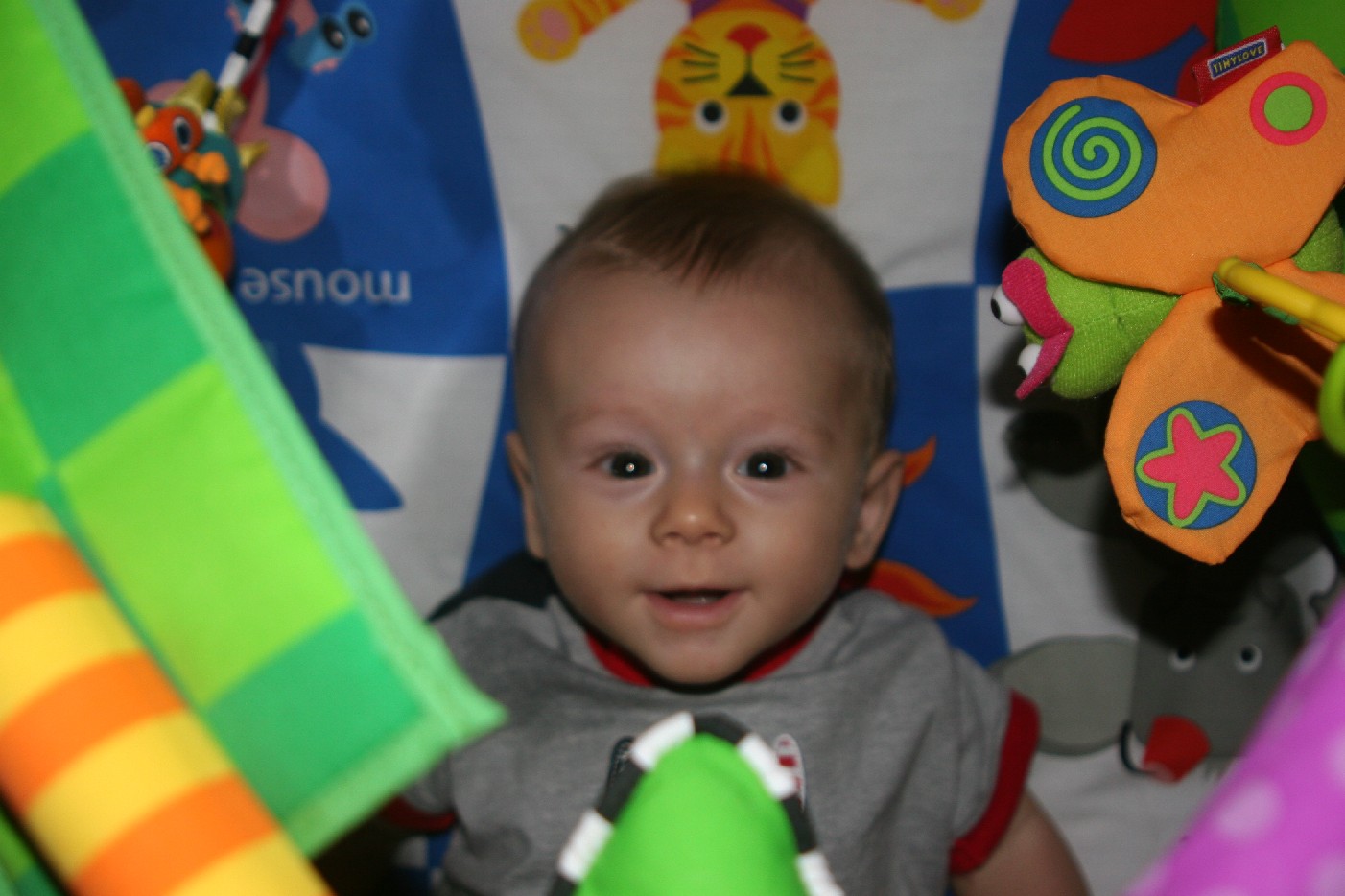 I went to see my cousin when he was born, now he came to my house to visit! I couldn't believe it when I saw him. He's almost as big as me now.
I guess we're not very good about looking at the camera on command :)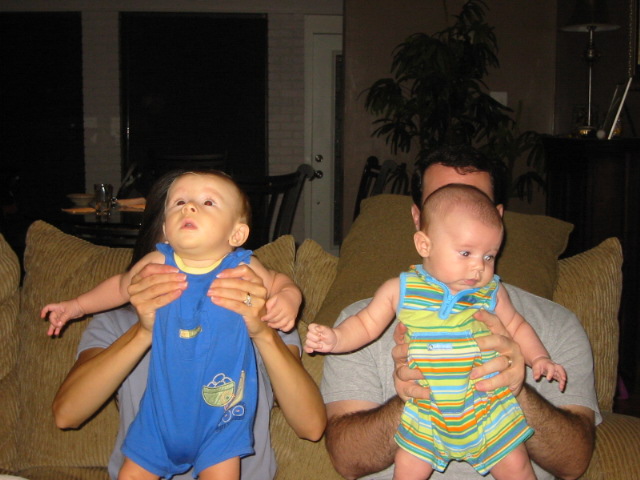 Then I took a trip to Orlando, Florida. I lounged in the hotel room, went for walks, and played at the pool. I even picked up a little 5 year old girl at the pool. Her name was Violet and she made me smile. Her hair was blond and she was a great swimmer. I'm such a flirt!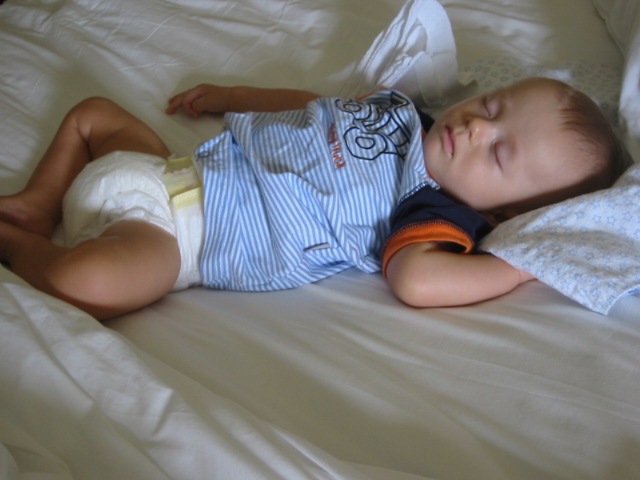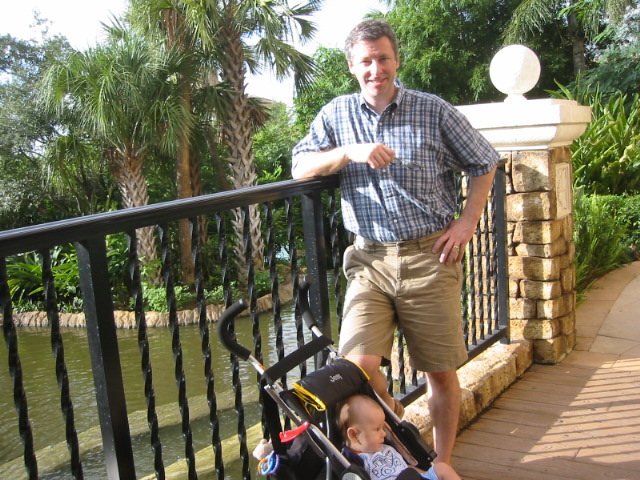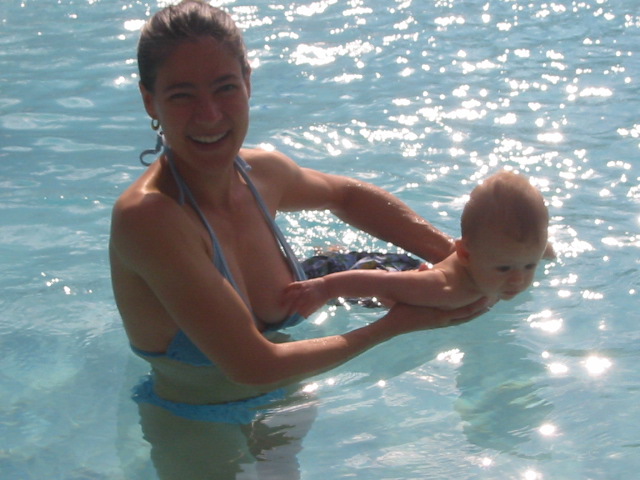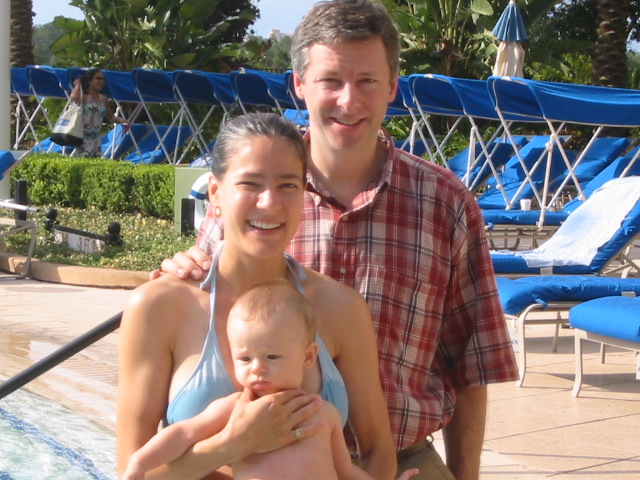 At the end of the month I went to Crystal Beach, just across the Boliver ferry from Galveston, Texas. We went for the Toyota FJ Cruiser meet and spent the night in our tent. It rained shortly after we got there, but cleared a little for the rest of the day. Luckily the cruiser has a big windshield so I could lay there and watch the rain fall. Late that night, our neighbors on the beach weren't very polite. They played music, talked, and let their kids run around all night long. Then a big rain storm went through around 4 a.m. I slept ok, but mommy and daddy didn't sleep at all. I loved the tent because I could run my hand up and down the side. Anyway, we finally packed up the tent around 6 a.m. When we got to the ferry crossing, we were stopped for a random search. After stopping for breakfast in Galveston, we headed home. It was quite the experience for my first camping trip!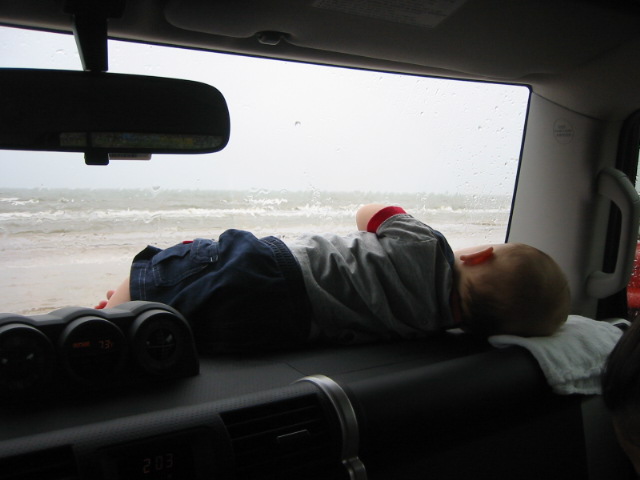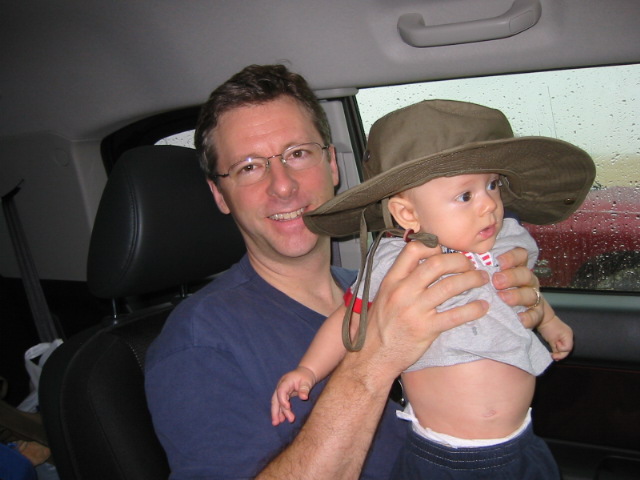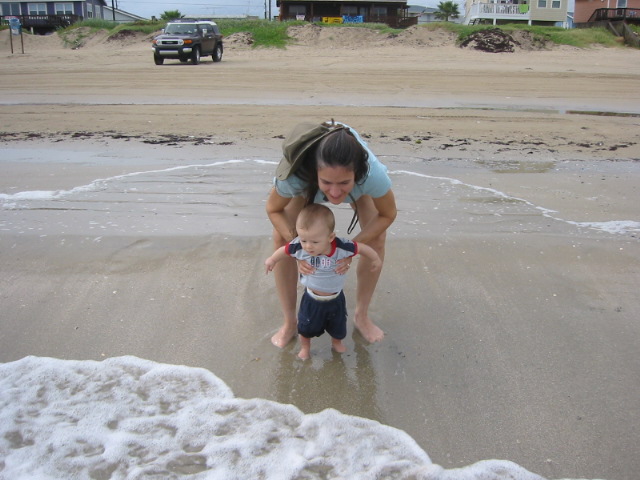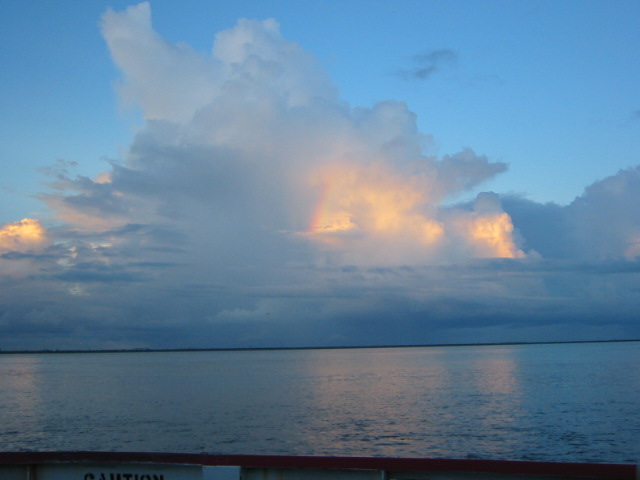 Clowning around with daddy...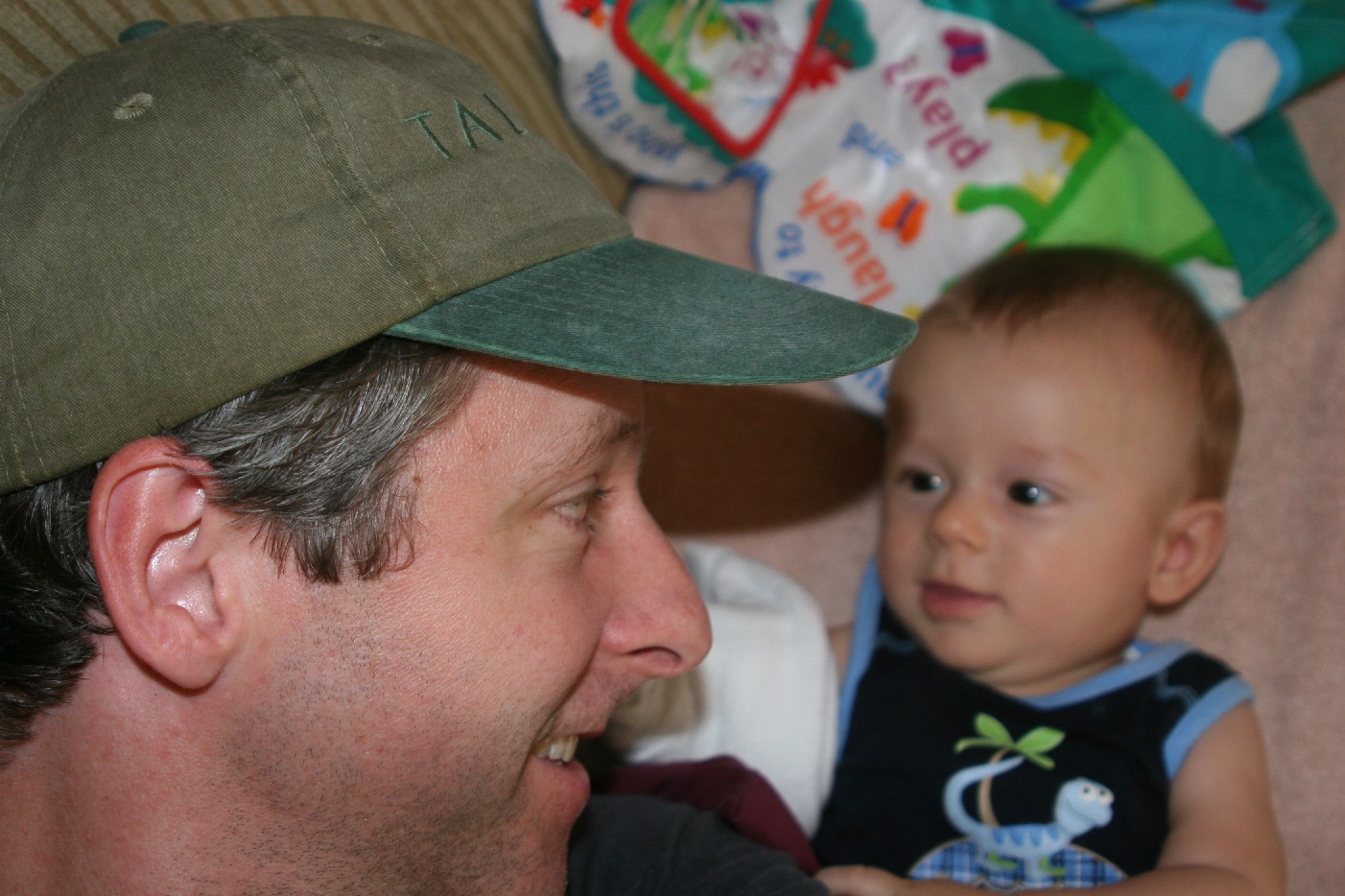 The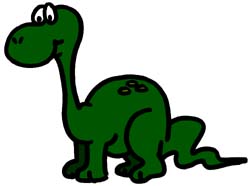 End
Back to Jellybean's main page Click here