Six Months Old
---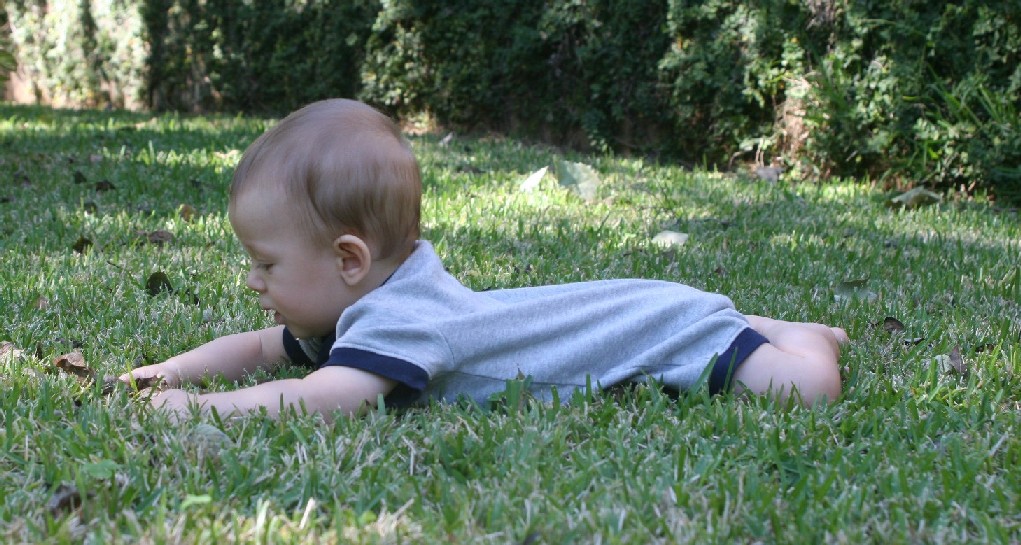 Halloween was tons of fun. We loved watching all the kids come to the door in their costumes. The only problem was wearing a frog costume in the unseasonably warm weather.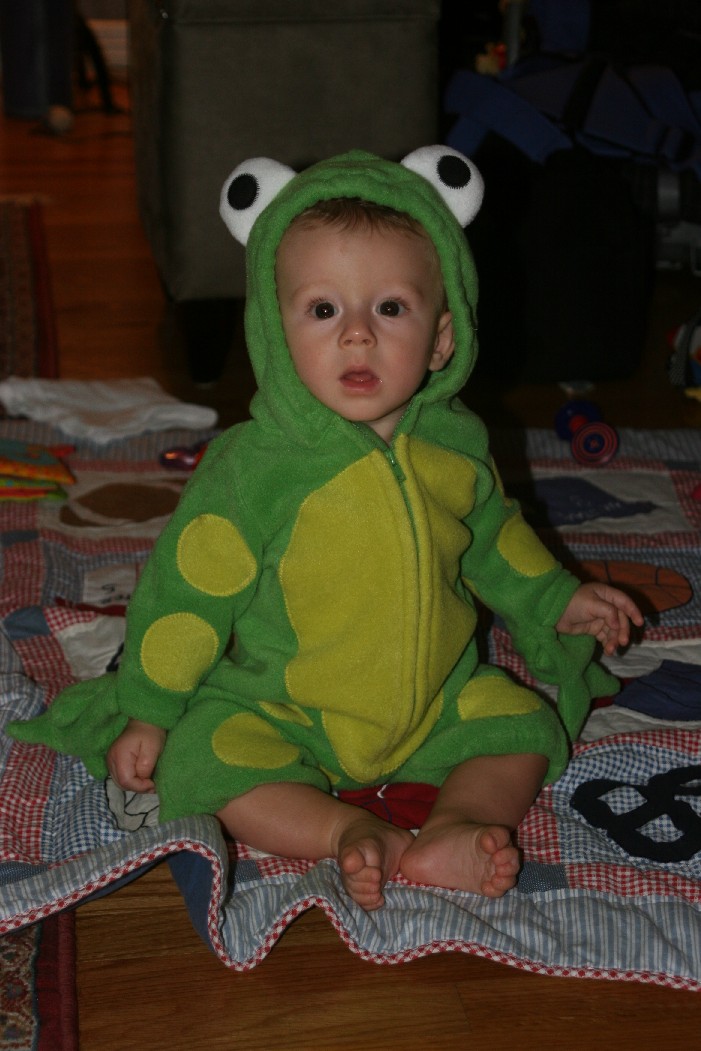 Clowning around.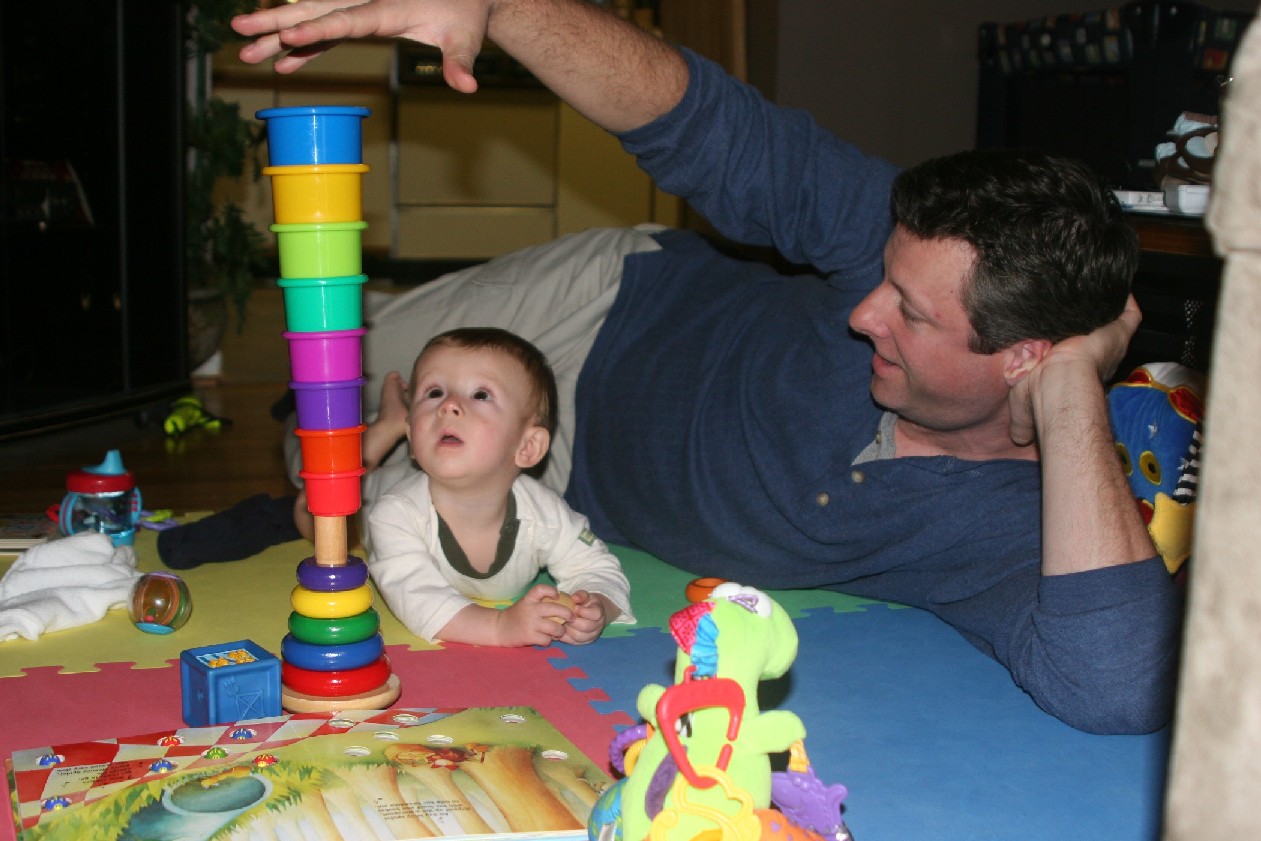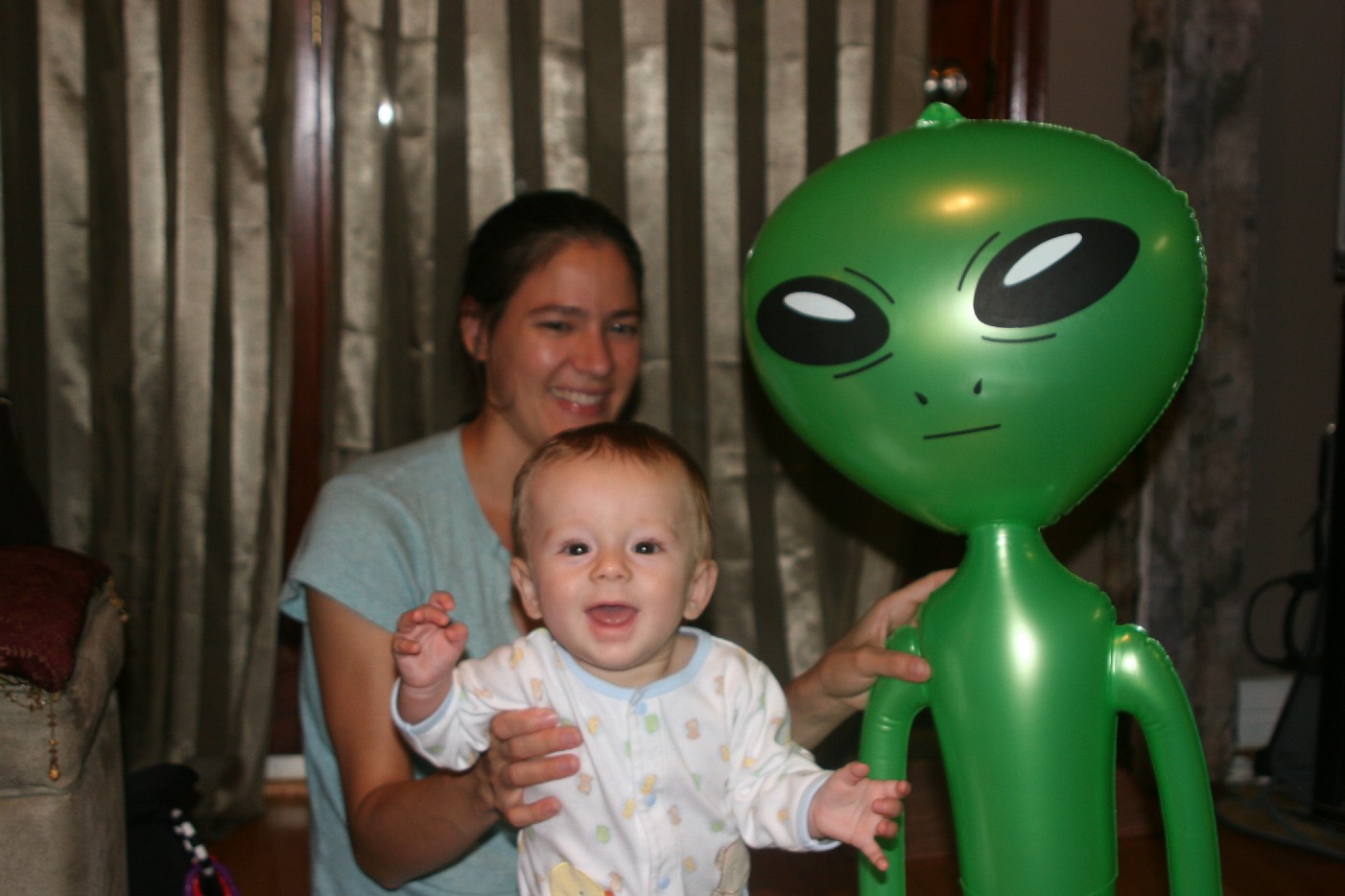 Eating time! I do pretty good getting the food to my mouth ;)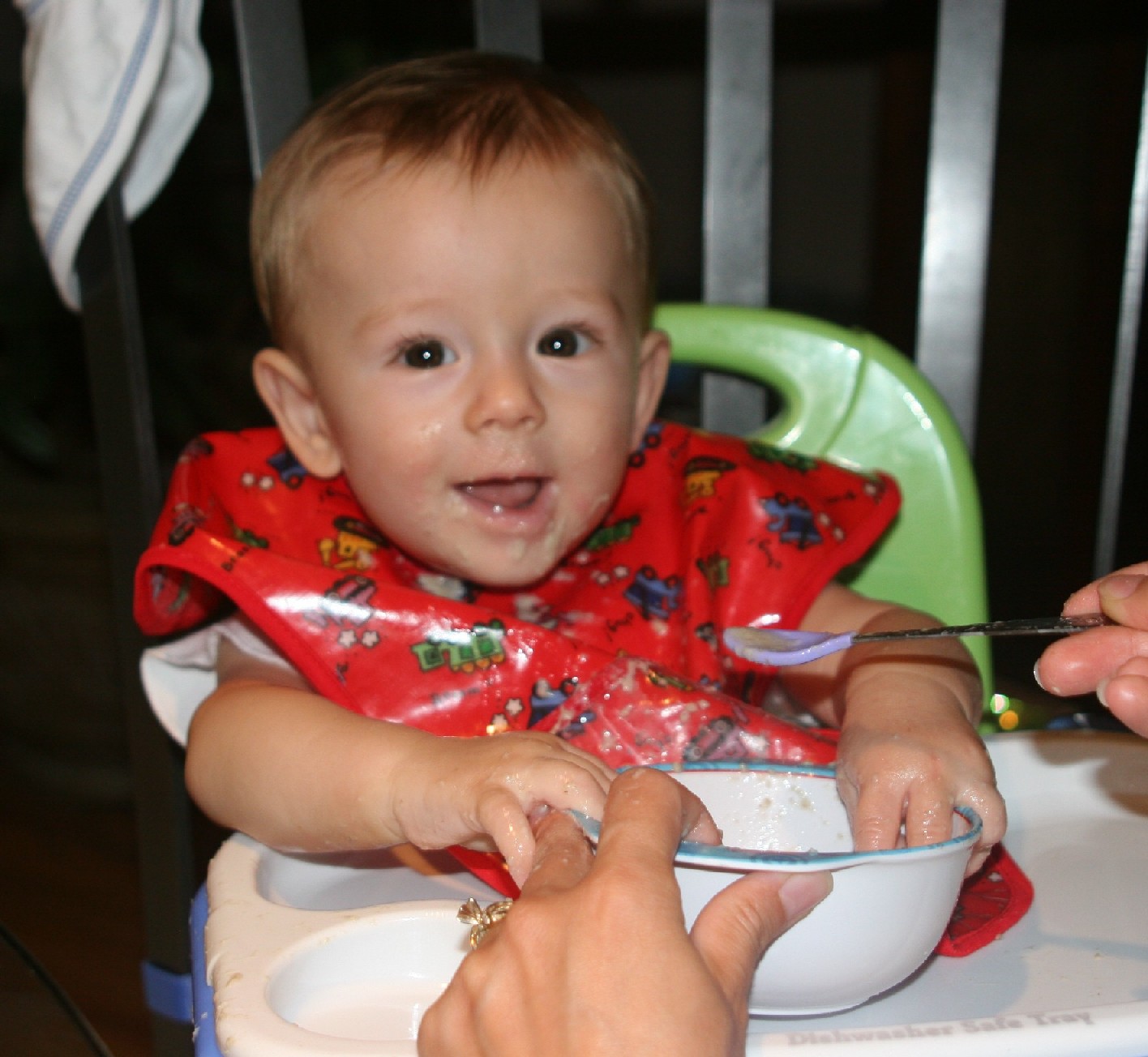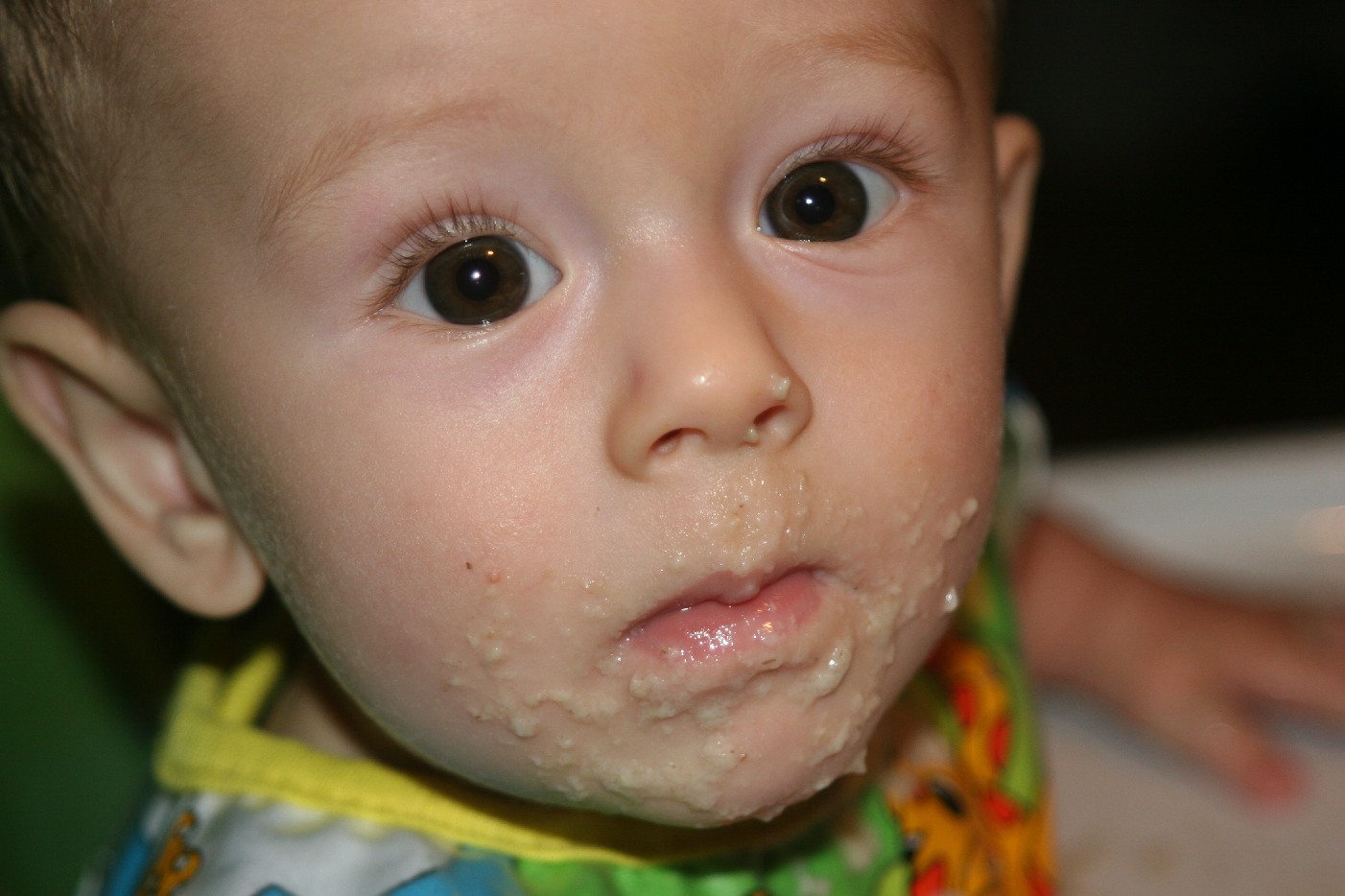 First time in a highchair at a restaurant.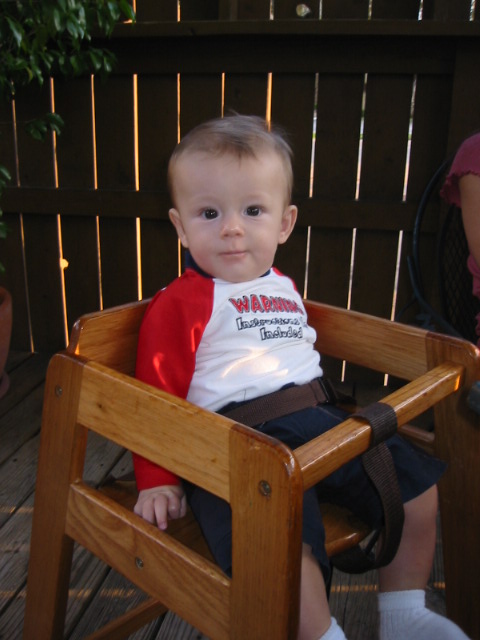 The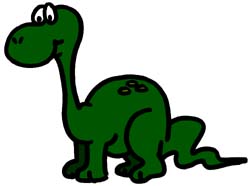 End
Back to Jellybean's main page Click here